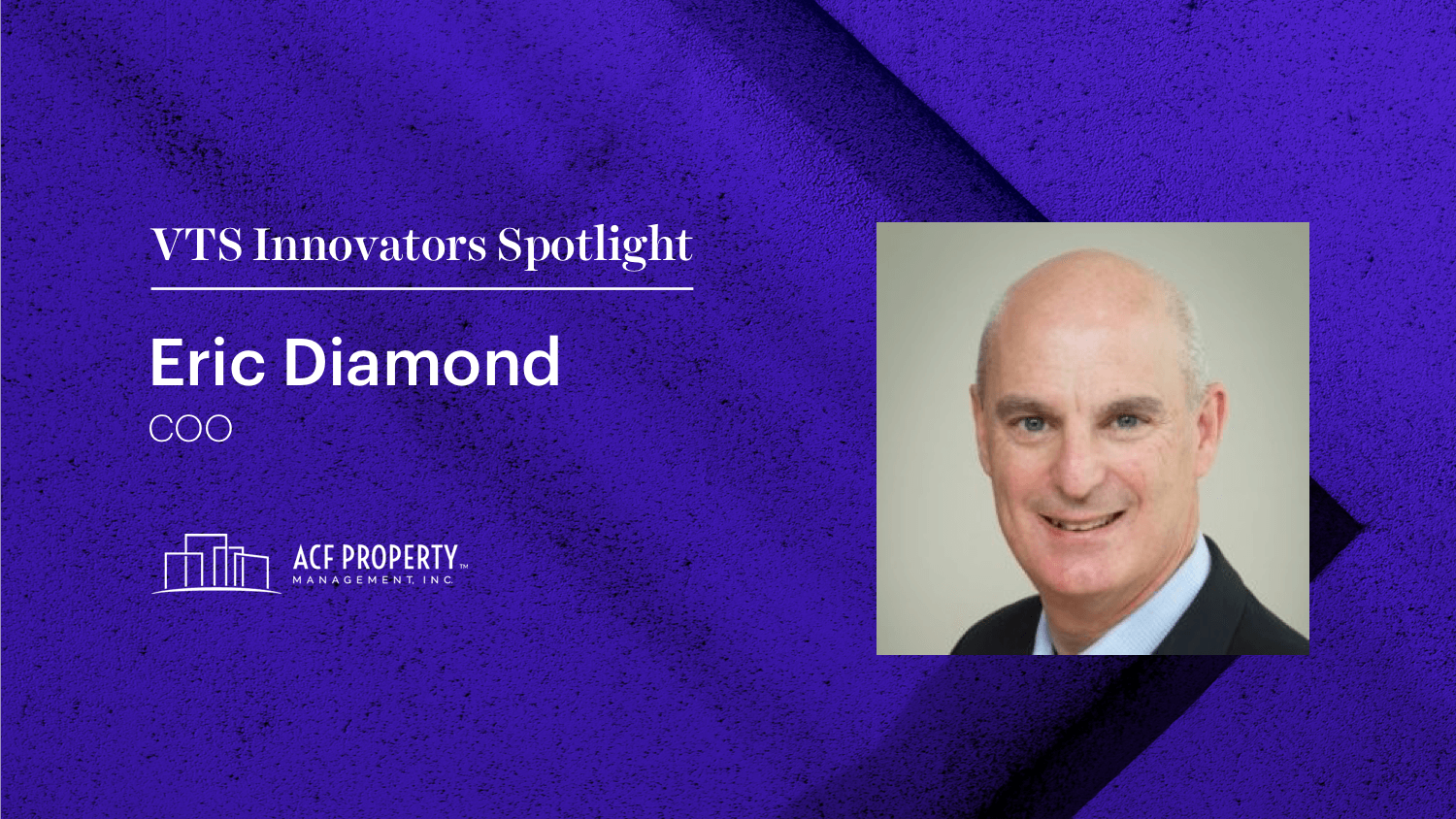 Eric Diamond, ACF Property Management COO, on How the Retail Real Estate Company Has Become a Technology Company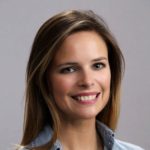 Director, Content and Communications, VTS
As we continue our series on "Innovators" in the CRE industry — focusing on pioneering firms embracing the newest and most innovative technologies — I sat down with Eric Diamond, COO of ACF Property Management, a retail firm focused on high-quality neighborhood shopping centers. Today, ACF manages more than six million square feet of real estate in the United States, and is a major player in the Denver, Phoenix, Dallas, and Kansas City retail markets.
Diamond told VTS that no matter what the experience is, it all comes down to having great employees who employ excellent technology to deliver a quality product.
Enjoy!
VTS: How did you get your start in commercial real estate?
Eric Diamond: I'm a lawyer by training, and I had a client — Ruben Poplawski — who was a commercial real estate syndicator and has since passed away. He had a company called Barclay's Realty on the West Coast (no relation to the bank). At one point, he invited me to be his partner and it was a career-changing event. I joined him knowing very little about shopping center business and very little about syndications. I worked with him for three years, grew the company 50%, and at the very top of the market, sold it at the end of 2006.
VTS: So, fast forward to today, can you tell us a little bit about your current role and what it involves day-to-day?
Diamond: I'm the chief operating officer at ACF Property Management. In an owner-run company, that's a title, but in reality, I oversee our acquisitions and dispositions, and overall portfolio strategy.
I supervise our leasing and am very involved in property management. As a member of the senior team, I'm also involved in a lot of the other business elements, such as technology, HR, the facilities and the like.
VTS: What do you love most about the job?
Diamond: The nice thing about my job is it's different every day. There's predictability, but there's also an element of unpredictability. You never know what's going to happen. I come into the office regularly expecting to do three, four, five, six things during the course of the day. Sometimes I get to my list, and sometimes it's time to go home, and I haven't even gotten to my list because I've had to deal with other things. That's frustrating, but it's also very interesting because you never get bored.
VTS: Looking at the retail industry, it's been going through some pretty major shifts. What are the most pressing trends you and your team are most conscious of at the moment? And how are you adapting your strategy to combat these pressures?
Diamond: I think the biggest trend is the trend towards quality. I think most everyone will agree that, in some places, there are too many stores. The bankruptcy wave we've been seeing, primarily leveraged buyouts and debt-driven, is happening because a lot of stores are closing. So, you have to be at the right location. It's not enough to buy at the right price, you also have to be at the right location. And that's not static.
Things change in neighborhoods. Things change in traffic patterns. Mass transit comes in and changes things entirely. So you really have to focus on quality because the quality is everything. It's the old joke, "What are the three most important things in real estate? Location, location, and location." It's easy to get away from that when the market is good and you can look at numbers and the numbers are compelling. But in our world, it's all about location.
VTS: Is that something you're seeing across the board with all of your properties?
Diamond: I don't think it's something we're seeing across the board, but I think we're seeing the centers that thrive, that command better rents, that command better pricing at disposition, are the better quality ones.
We've seen the "big box premium" go away. In fact, big boxes sell at a discount, whereas they used to sell at a premium. But even in the grocery-anchored assets, you're seeing people look at who's the grocer and what the sales are, and are the other stores in the center internet resistant. Those are all elements of quality.
VTS: Have you and your team shifted strategy in response to this?
Diamond: This is an emerging strategy for us. In the last 12 months, we've shifted and become much more focused on repositioning our portfolio into the markets we like and out of the markets we dislike, and into the assets we like and out of the assets we think are more challenged.
VTS: In the assets themselves, have you changed how you provide the shopping experience or what that retail experience looks like?
Diamond: In our aspect of the industry, which is open-air neighborhood centers, the issue you're talking about is less engagement than in the more entertainment-driven or mall-driven areas. But what we find is that people want nice-looking centers. They want to feel good about going there. They want the parking lot to be maintained. They want the center to be freshly painted. They like looking and seeing that the landscaping isn't necessarily lush, but it's environmentally sensitive. They want to see that we're not wasting a lot of water. Where we can do it on a cost-effective basis, we're switching over to LED lighting it's much more cost-sensitive and also uses less power.
I think people appreciate that. People want a positive shopping experience. When they go buy groceries, it's not the same as when they're going buying clothes. But in our universe of operation, we want to deliver a high-quality product because we believe that consumers at all price points want quality.
VTS: What role does tech play as you prepare for the change in strategy you just described? How is it impacting your organization?
Diamond: Tech is the backbone and the nervous system of every modern company in our industry. You need to be able to process data efficiently and you need to access it effectively.
For efficiency, it goes into things like upgrading our accounting software, even for a simple task of duplex check scanning, which means scanning a check once and having it post both to our banking system and to our accounting system instead of having to scan it twice. It's a mundane thing, but by updating our accounting package, we all of a sudden didn't need to scan checks twice. When you scan as many checks as we scan, that's a lot of labor.
Then, accessing data is critical. We like your product, VTS, because it gives us the best access to our leasing information. We see updates in real-time from our brokers, and respond to them in real-time, rather than waiting for a call or a weekly meeting. That's critical because time kills deals. You need to react. You need to respond. And you need to be efficient and effective with your time because you only have so much of it.
If you've been with a potential tenant on five deals in other markets and you know they don't sign the lease because they can't meet your needs or you can't meet theirs. Now, we can tell the broker in the sixth market, "Don't waste time on that deal. Ask them this question and get an answer to this question because this is what's hung us up five different times." The only reason we know that is because we're using technology to get to the root of the issue.
It's also changing who we hire because they have to be able to use technology. Brokers who are resistant to using technology don't work with us. Staff who are resistant to using technology don't work with us.
And it's not an age thing, it's a mindset. Some of our employees are not chronologically young, but they're able to access information and use it effectively. Some of our employees, who you'd think from their generation would be able to do this without a problem, struggle with it because they're not used to using information.
VTS: When you talk about using information, can you give some specific examples about how you take the data you're now able to access in these systems and the kind of decisions you're able to make with it?
Diamond: Beyond the leasing decision I just talked to you about, which is the one that comes to mind most quickly, I think it also makes meetings more effective.
Rather than sitting with flat paper reports, we're able to drill down into data and actually see what's going on. When everybody sits with a paper report, you can only see what you can see. Then a question comes up and somebody has to say, "Oh, I'll figure that out and I'll circulate something," or, "I'll follow up later." When we're sitting with VTS and a question comes up, "How long has it been since the lease went out?" you can drill down and see exactly when the lease went out or exactly when the most recent turn came back. We have immediate access to information and can make decisions, faster. Again, everyone in real estate will tell you, time kills deals.
It just does. People move on to the next deal. Something else happens. Finances change. Time kills deals. Everything you can do to shorten your decision cycle, drill into data, get to the problem, and formulate a response, you make deals. Alan Fox, our CEO and founder, will tell you, "If I can make a deal one month faster, I collect almost 9% more rent this year."
You get the proposal in faster, turn it into an LOI, check credit, approve the terms, get the lease done, get it out and signed, and the tenants starting to move in. If I can shave four weeks off that process, I've raised my rent 8% this year. And I didn't do anything I wasn't going to do. I didn't hire anybody extra. I didn't buy any extra software. I just raised my return 8% in the current year by doing the deal that much faster. If I only do it two weeks faster, I raise my return by 4%. Still not bad.
VTS: When you put it like that, it sounds like a no brainer. Yet, there are still people in the industry who aren't thinking about tech or aren't sure how to get started. What advice do you have for other retail owners who are just starting to think about implementing technology?
Diamond: Incremental works. You don't have to jump into everything all at once. When we rolled out VTS, we rolled it out incrementally.
I think the biggest fear is, "We'll spend a lot of money and it won't work and we'll waste more time. What we're doing right now works, and even though it's not great, it works." That's true, but you have to understand that technology is a productivity enhancer. It doesn't make unproductive people productive. It makes productive people more productive. It's a tool in that regard. If you believe you have a productive team, they'll be more productive if you use the right technology.
So, my advice to my peers is to not be concerned so much about what will go wrong on the implementation but to be very, very receptive to the technology that can make their operations more time and cost-efficient. We haven't eliminated positions because of technology, but we have repurposed people into roles that are more output positive.
People who processed paper now create information. We used to have someone here whose job was scanning documents. Scanning is a task, not a job. You need to free that person to be productive and to add value so that the whole entity is more profitable. This is a for-profit business. The more profitable we are, we all do better.
VTS: What are the most important things you think a company needs to operate at this level of sustained excellence?
Diamond: In our world, I think it comes down to having great employees who employ excellent technology to deliver a quality product.
Some people in the industry will tell you their assets are more important than anything. I guess that's true to a degree, but only to a degree, because it doesn't matter how good your assets are if you can't deliver a quality experience at them, you can't collect your rent, provide services, and the like. You're just not going to succeed.
You have to start with great people because technology won't help otherwise. Then you empower them with great technology. The result is that you can deliver a great product. When you deliver that great product, your center has less vacancy. You have a compressed leasing cycle. The retail customer experience is better. It doesn't stop you from seeing a Toys "R" Us go bankrupt, but it does let you re-rent that center quicker than the guy down the street. The tenant knows they're going to be treated well and the customer is going to be there to consume.
VTS: What would you be doing if you weren't in real estate?
Diamond: You know, it's funny. If you had asked me that before Ruben Poplawski called me up in 2004, I would have told you that at this point in my life, I'd be a judge. Because I wasn't a real estate lawyer, I was a trial lawyer. That was my career aspiration for the latter part of my career.
If you ask me today, I don't know, I might be running a technology company, I might be running a financial services company, or I might be doing philanthropy. Because, in the end, it's all the same. You have to hire really good people. You have to then empower them with really good technology. No matter what the experience is, whether it's how you pay your bills, lease your space, go to the grocery store, you need the great people and the great technology to provide a great product.