Would You Like a Haircut With That?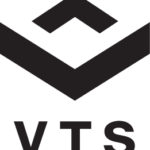 Beauty salons and barber shops don't usually come to mind when people think about experiential retail. But, these tonsorial establishments are some of the best locations for people to socialize and have a refreshing break from daily life. They are about as experiential as it gets.
Many barber shops and salons are seeing growth as more retail owners look for experiential offerings.  SBDCnet, which analyzes small-business data, has found that there are roughly 82,000 beauty salons in the country and 4,000 barber shops — which have seen revenues grow 3.3 percent annually over the last few years, and that is expected to continue through next year. 
The salon experience
High-end salons, both chains and those run by independent operators, are benefiting particularly from the experiential retail trend. These are places where people go to be pampered. It is not uncommon to enjoy a free cocktail or glass of wine while getting hair and beauty work done, for example.
Though the high-end market is very fragmented, there are some smaller chains that operate nationally. One expanding example is San Antonio-based Salons by JC, which has about 75 franchised locations and is pursuing locations across the country. Other than hair cutting, these stores offer coloring, tanning, massages and other services.
Another high-end larger chain is Sola Salon Studios, which is also growing and has about 300 stores across the country. It offers an experience similar to JC, and one interesting aspect of its business is that Sola leases large retail shells and then, in turn, breaks those up into individual studios run by its stylists.
Just buzz it
On the other end of the spectrum, there are chains and independent locations specifically geared toward men and very efficient treatments. One of the best known is Sports Clips, which operates about 1,500 locations across North America, and is also growing. Offered at its units are haircut packages with names such as the "MVP Experience" and "Triple Play," and customers can watch sports games and news on television while they are getting their hair done.
Men also enjoy a bit of pampering, too — more so than ever before. The men's arena has plenty of independent barbershops that seek to mimic the bygone days. These are found in plenty of urban areas across the country. One notable example is Brooklyn, N.Y., where several independents and small chains offer high-end cuts and shaves. Many of these locations also offer an experience where a customer can enjoy a beer or espresso drink
Bumps along the way
Although the growth has been promising over the last few years, there have been some recent challenges. Regis Corp., which could be considered the mega-company of salons, has had some mixed earnings recently. The owner of chain under the banners of Supercuts, MasterCuts, Cost Cutters, and others, with about 7,000 locations, saw same-store sales drop 1.4 percent from the same year-ago period, while total revenues fell 3.3 percent. The company has also closed several stores over the last few years.
Specialized salons that offer experiential retail can be great tenants, especially in a mixed-use environment, and in upscale urban areas, where there are plenty of different types of retailers, entertainment, restaurants and nightlife.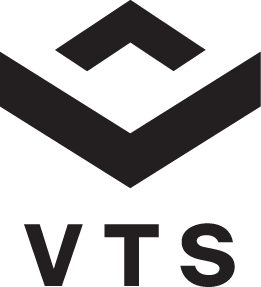 Ian Ritter is a veteran business journalist who has covered the retail and commercial real estate industries for more than a decade. He has held high-level editorial positions at GlobeSt.com and was formerly an editor at the International Council of Shopping Centers magazine SCT. He is a regular contributor to VTS' blog and is also online content manager for the engineering firm GRS Group's blog. Over his career, Ritter has written for several publications and holds a Master's degree in Journalism from Columbia University.