Fast-Casual Dining to the Rescue for Retail Landlords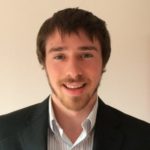 Retailers have been uneasy ever since e-commerce began to take hold, but nowadays brick-and-mortar retailers are downright terrified. As a handful of major retailers file for bankruptcy protection, and more report poor results quarter after quarter, there is one retail-esque industry that is flourishing—fast-casual dining.
Retail executives aren't blind to fast-casual's success. Instead, they are looking for ways to combine fast-casual with retail to give retailers a much needed boost while redefining the shopping experience.
Brick-and-mortar retailers are in trouble
Why drive to the mall, fight for a parking spot and spend your whole day sifting through endless racks to find that perfect sports coat when you can just order it online, and probably pay less to boot? That's the question retailers have been struggling to answer ever since Amazon became king—and they still haven't been successful. But fast-casual's success has given them a glimmer of hope.
Major retailers, such as Sports Authority and Aeropostale, have declared bankruptcy in recent months. And those that are still above water are not exactly thriving—huge retailers like Macy's, Walmart and Target have seen their shares tumble 15%, 3.5% and 5.5%, respectively, in Q1 of this year.
Retailers need a new idea, a new reason for people to come out to the store—and one thing people like to do while shopping is eat. And those eateries have been flourishing while the stores themselves languish.
Fast-casual will drive retail growth
Despite numerous troubles with E-coli, fast casual king Chipotle has seen its sales explode by over 400% since its inception, according to data collected last year. But it's not just burritos, the entire space has grown alarmingly fast—since 1999 the market for fast-casual dining has risen by 550%. In fact, fast-casual has done so well that even fast food behemoth McDonald's has recently begun transforming itself to get a piece of the action.
Fast-casual's success is enough to make retailer's mouths water, but one industry expert says it will do more than that.
Retail growth over the course of this year and into next will be largely driven by fast-casual dining, according to a recent Cushman & Wakefield report that examines the growth plans of around 2,000 national retail and restaurant chains.
One way fast-casual drives retail growth is by bringing people into shopping centers in the first place. Cushman & Wakefield's report reveals that 63% of all Americans visit malls at least once a month, and over half of them dine at fast-casual restaurants while they're there. That means fast-casual restaurants are a major source of foot traffic for shopping centers, and all retailers know foot traffic is one of the key ingredients in sales.
On top of that, the report shows that restaurants will experience the strongest growth across all retail sectors, with fast-casual pizza and sandwich joints leading the way. That means more shopping centers are going to have another trendy fast-casual tenant, which will give consumers another reason to visit. This will allow retailers to piggyback off fast-casual's success and the extra foot traffic it's creating.
Fast-casual help shopping centers redefine their role
Fast-casual isn't the only thing that's expected to keep on growing into next year—experts also expect e-commerce to continue its lighting-pace growth, largely to the detriment of brick-and-mortar retailers. And given e-commerce's continued success, many retailers are realizing it's time to redefine and re-solidify their purpose in our communities.
A big part of that is transitioning away from solely focusing on selling products and moving towards creating a community space. At the end of the day, physical space is the quintessential advantage brick-and-mortar has over e-commerce—you can't spend a fun day out with friends  while shopping online. But you can at a shopping mall, and that's why malls across the country are rushing to redesign their layouts and tenants to include restaurants, grocery stores and other community services alongside retailers.
Fast-casual dining will play a critical role in transitioning shopping centers from an indoor area with a bunch of stores into a thriving center of the community, complete with many more activities than just shopping. And as retailers continue to struggle, fast-casual's success presents retailers with a unique opportunity to boost foot traffic while seizing their greatest asset to redefine the shopping experience.