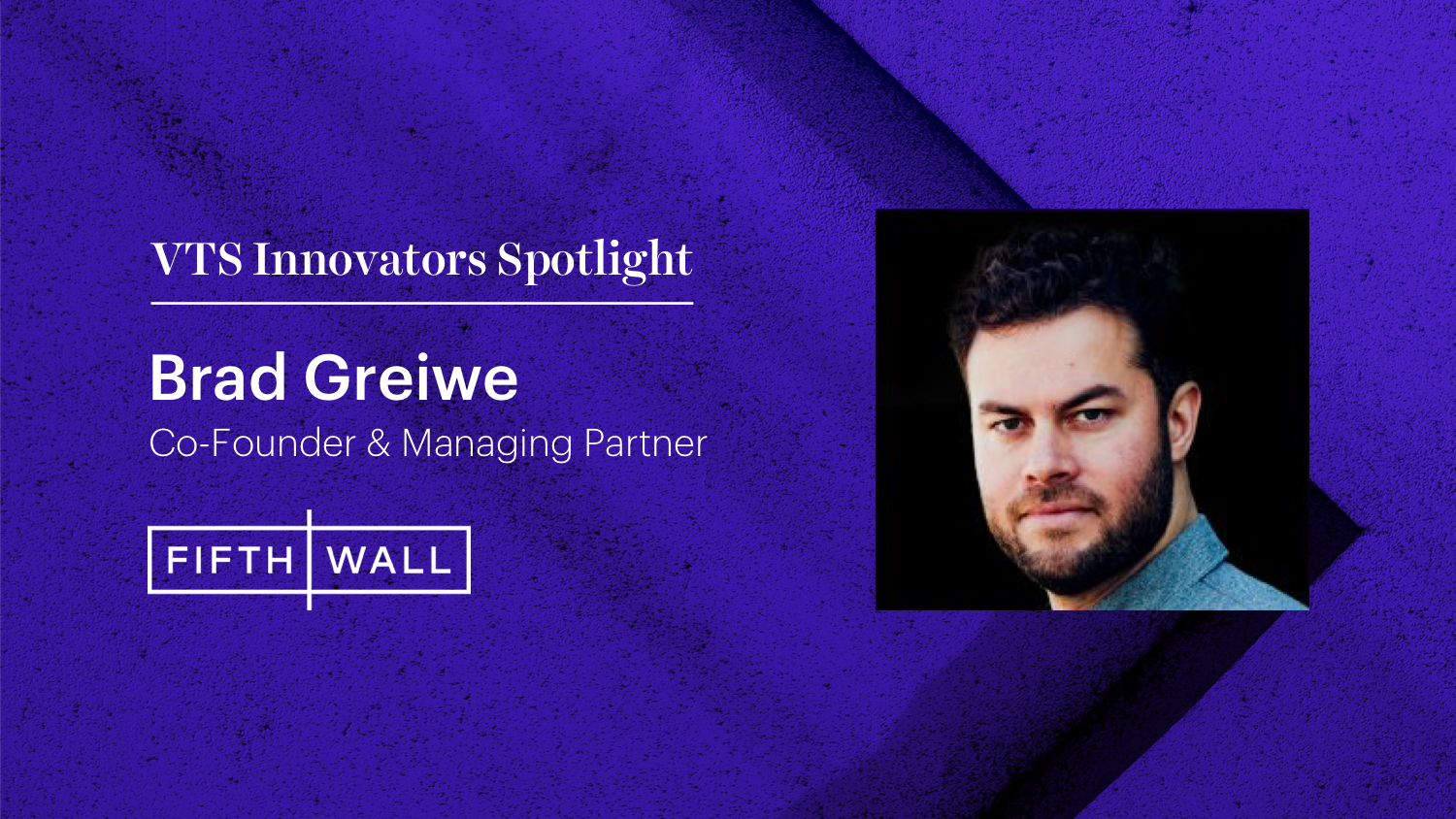 Fifth Wall Ventures Co-Founder Brad Greiwe on How the Built Environment is Colliding with Technology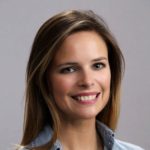 Director, Content and Communications, VTS
Los Angeles-based Fifth Wall Ventures was the first venture capital firm established to invest exclusively in real estate technology. Launched in 2016, the VC concentrates on technology for the "built world," connecting the world's largest owners and operators of physical space with the entrepreneurs and innovators redefining how the world uses and interacts with their environments.
Some of its big-name limited partners include Hines, CBRE, Prologis, Lennar, Macerich, Equity Residential and other players deploying capital into built world technology.
VTS sat down with Brad Greiwe, CoFounder & Partner, and a speaker at VTS' upcoming global user conference, Accelerate, to find out more about their vision for the future where technology is seamlessly integrated into physical space. Brad says: "Ten to fifteen years from now, there won't be a discernible difference between a real estate and a tech company. You have to be both or you won't survive."
Enjoy.
VTS: Tell us a bit about your life before Fifth Wall and what led to the launch of the firm.
Brad Greiwe: My career, much like the fund, is an interesting hybrid between real estate and tech. That's part of the reason why we started the fund, because we have a pretty unique perspective having worked in both real estate and technology.
After graduation, I started at UBS in the real estate-investment banking group. I then moved over to the private equity side working for both Tishman Speyer and Starwood Capital. In 2012, I helped co-found a company called Invitation Homes, backed by The Blackstone Group, which is now the largest owner and operator of single-family rental homes in the country.
What was so unique about 2012 – in the depths of the housing recession – was that it wasn't that difficult for real estate professionals to understand the pricing dislocation in single-family homes. Anyone who understood anything about value realized that homes across the U.S. were wildly undervalued. The problem was that no one knew what to do about it, because they viewed the scaled aggregation of those assets to be too difficult of an undertaking.
The solution to that, and ultimately what made Blackstone different from their peers, was essentially betting on technology, not just betting on real estate dislocation. And as CTO, I helped build the technology platform that allowed Invitation Homes to programmatically identify, underwrite, purchase, and effectively manage thousands of geographically dispersed single family rental homes. That's an interesting thing to think about as we continue to evolve in our space – the convergence between real estate and the built world is happening at scale and can unlock unrealized value in any asset class at any time. If you don't have an opinion on it, you're going to lose out on massive opportunity.
Invitation Homes was one of many opportunities that will continue to persist as technology infringes on the built world, and that was a good parlay into Fifth Wall. The impetus to raising Fifth Wall's first fund was we realized that this convergence was happening, and it's happening at scale, and the largest owners and operators of real estate in the world were best-suited to take advantage of those opportunities and influence the outcome.
VTS: Tell us more about Fifth Wall.
Greiwe: There are three unique insights that lead to the launching of Fifth Wall. One is the unique experience and skill sets that Brendan and I possess having worked in both the real estate and technology industries. There are not a lot of VCs that have ever even worked in the real estate industry so we brought deep domain experience in addition to an extensive network and relationships in the space.
The second was the recognition that real estate is the largest industry on earth, so we were surprised by the fact that there wasn't a VC fund exclusively focused on the space. As tech ceases to be an industry onto itself and starts to reflect the industry that it serves, real estate technology should be the biggest industry in the world. Industries with significantly less market size have dedicated VC funds, and no one was focused on the real estate side.
Third and most important, which is really the secret sauce to Fifth Wall, is that because real estate in general is such a late technology adopter, most innovation in real estate technology is usually good. That's not really where the risk lies. The risk in real estate technology stems around go-to-market and distribution, which is really what we look to solve through partnering with the largest owners/operators – the largest buyers of that technology. We invited real estate strategic LPs to participate in the fund and formed intimate and engaged relationships to help them better understand how technology is changing their business and give them an ability to understand, access, partner, and invest in the VC ecosystem. That's what Fifth Wall is built on.
VTS: What do you love most about your job?
Greiwe: I get to spend every day sitting down with the most prolific real estate owners and operators in the world, who have shaped the built world today. I get to strategize about how tech is enhancing, influencing, disrupting and evolving their business and help come up with interesting ways to leverage this burgeoning tech ecosystem in order to better prepare them to take advantage of the resulting opportunities or combat against any risks. It's just really a unique moment in time to help be a part of guiding the industry in a new direction based on technological change.
VTS: You have some of the world's largest real estate companies as investors. We're also seeing owners and developers starting to invest directly in technology, like with the recent launch of Brookfield Ventures. What's driving them to become part of this world of CRE tech?
Greiwe: No industry is immune from technological change affecting their core business model and great organizations who recognize the potential impact are going to want to be prepared to take advantage of the opportunities that result. Our strategic LPs are the leaders in the real estate industry for a reason, they are innovators and technology is just the latest tool to leverage.
Gone are the days of buying low and selling high, great real estate buyers need to be great operators as well. This evolution is driven by two things: One is the proliferation of data and access around the buy-sell of real estate. Historically you would buy low, sell high and take advantage of market dislocation. The data available to take advantage of those ebbs and flows is more ubiquitous than ever. It's harder to find asymmetric outcomes.
Second, there's way more capital chasing real estate than ever before. This competition bids up the price and compresses your return profile. Now you need to be a great operator in addition to being great investors to generate the appropriate return. Technology is going to be a big driver of creating advantages on both sides, specifically on the operations side (especially in the near term).
Finally, it's also driven by the consumer (what used to be called the tenant!). Consumers are engaging in technology in ways that just aren't being well-articulated in the built environment, and they're starting to demand it. They're engaging with technology more intimately at home, but when they go to the office, that office building not only looks and feels the same way it did twenty years ago, but you also engage with it in the same way that you probably did twenty years ago. Consumers (and the companies that employ them) are demanding something different, and if they don't get it, may choose to go somewhere else.
That consumerization of real estate is starting to occur, and real estate owners are realizing they are uniquely positioned to facilitate and take advantage of this opportunity. Owners are thinking about using technology to monetize tenants beyond the lease signing, creating opportunity to provide differentiated customer service and building experience as a way to differentiate themselves from competition.
VTS: What real estate tech companies are you and your investors most excited about?
Greiwe: You've got companies like Opendoor, which can change the way people buy and sell homes in creating more transparency, more liquidity, a greater ability to move from place to place as well as a much better home-buying and selling experience, and it's all effectuated online. It's not unreasonable to assume years from now, buying a home online becomes just as easy and commonplace as buying consumer goods on Amazon.
Blockchain provides some pretty interesting, disruptive and evolving opportunities in real estate capital markets that are going to change the face of how people raise capital and access real estate. It's going to democratize access to real estate – the most valuable asset on earth – in ways we haven't seen before. The only way to access real estate now is to buy a share of a REIT and/or purchase an individual property. Blockchain will allow a greater subset of people to buy fractional ownership in real estate, which could be super compelling.
You're going to see the hospitalization of a lot of asset classes like office and multifamily. They're going to look and feel more like hospitality branded experiences. Modular construction will continue to gain ground as ongoing innovation in that space will work to reduce the cost to build in a dramatic fashion. In industrial, e-commerce is only going to increase the logistics innovation you're going to see around last and first mile. Transportation innovation is going to be super interesting as well. You're starting to see the beginnings of that with companies like Lime, and that changes the way people move about in urban locations. Driverless vehicles are obviously going to have a massive impact on real estate. The eventual mass commercial adoption of AVs are going to create and destroy more real estate value than anything we've seen in the past one-hundred years.
VTS: The shift from a property-focused industry to a tenant-centric one is one that we hear landlords talk about all of the time. What does this shift mean to you? What role does tech play?
Greiwe: At the end of the day, the problem was that the tenant didn't have a voice. Decisions were usually driven by the property owner or company that the end-user worked for. Now the tenant has a voice. They have opinions and their voice matters, because talent is becoming more scarce and technology is allowing them to work anywhere. The only way you're going to recruit and retain the best people is if you provide them with space in the way they want to engage with it – to be more creative, productive, active, healthier. Now it has become a necessity, because if you don't provide space in that way, the end-user can tell the building owner, 'I can't be here anymore. I'm going across the street because they offer all of those services that you can't.'
Space is going to be fluid. People won't own office or multifamily buildings, or hotels, they'll simply own space and that space is going to be engaged in new ways. If you don't understand how and why people use your space in the way they do and cater to it, you're going to lose. This fluidity of space and using technology to activate it in ways that appeal to the people that use it, is going to be the only thing that real estate owners have to deliver on. And the only way they're going to understand that is if they have tech and resulting data to inform them. They can't guess anymore. And that has to happen quickly, because those tenant priorities and preferences can change, and the building has to be flexible enough to change with it.
VTS: What are examples of technology or data points that building owners need or should be looking for?
Greiwe: Just look at the proliferation of flexible workspace. It's not just WeWork anymore, and it's not just a fad. We are witnessing the evolution of office space. Flexible workspace is estimated to take up one percent of U.S commercial space today. CBRE estimates that could increase to anywhere between 10 to 30 percent in coming years. That's a massive sea change that's going to occur, and think about the implications of that. It's not just 'I need month-to-month leases or cool common areas.' That's just scratching the surface. Think about space utilization. All of a sudden, large enterprise tenants are thinking about leveraging flexible workspace and changing how they organize their office.
'Why do I have all of these corner offices that are only used thirty percent of the time? Why do I have a training center that only gets used five percent of the time? Why do I have conference space that only gets used fifteen percent of the time? Why am I paying for all of this space that I never use? I want a more flexible model where I only pay for what I need.'
All of a sudden, that enterprise tenant's footprint gets reduced from three floors down to two floors. They want shared conference or shared executive space. The building has to be flexible enough to accommodate that and rethink their model, because now they have to think about a per-square-foot-use case that wasn't what it was before. Now they can't sell underutilized space, and that has massive implications to the value of the building if they can't adjust accordingly.
VTS: We're excited to have you on board as a speaker at Accelerate. Why do you think people need to be there?
Greiwe: Think of all the value disruption I just walked you through. We haven't scratched the surface yet. If you own an asset and don't have an opinion on how technology is going to influence it, you will fall behind. You could be making tenant decisions, portfolio-management decisions, development decisions, CAPEX decisions – and they might be the same decisions you've always made and you may continue to make money for the next one, two, five years. But it's going to have long-term implications to your portfolio if you don't start to think about how technology can influence it, because your competitors are.
Everybody at Accelerate is going to be thinking about ways to position their portfolios for the long term leveraging technology, so you have to be there or else you're going to fall behind.
VTS: Finally, how do you say your last name? We want people to get it right when they meet you at Accelerate!
Greiwe: It's "Gry-we." Nobody ever gets it right!