Gas Stations Could be Recycled into Future 'Fitness Hubs'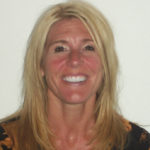 Gas stations and convenience stores as we know them today may be on their way out as we see more electric and self-driving cars, and fewer drivers depending on fuel.
In fact, more than 71 million autonomous vehicles are expected to be on the road by 2030, with most being electric, according to experts. If we imagine a future where more and more cars are electric, what will happen to all of the gas stations on busy street corners and along highways? After all, many of them sit on prime real estate.
Transforming fuel stations into fitness hubs
Some creative thinkers would like to see gas stations recycled into 'fitness hubs' where motorists can work out – maybe do yoga, lift weights or get in some cardio -- and eat a healthy meal while waiting for their electric car to charge.
In a new partnership entitled "Get Pumped," athletic footwear and apparel company Reebok and global architecture and design firm Gensler are teaming up to imagine repurposing gas stations nationwide as hubs where people can "prioritize their mental and physical wellness."
"We've been doing a lot of research internally on driverless cars and electric cars and thinking about the impact it will have in our communities," Alfred Byun, a designer at Gensler, told VTS. "How's it going to change our buildings? How's it going to change the way we look at land and parking?"
How's it going to impact people and how they work and get around?
"This idea of the gas station becoming obsolete and what we do with it was such an intriguing question for us and for Reebok, too," Byun continued. "We felt the way that gas station systems are created, you're never more than a few miles away from these stations, so the thought was can we start tapping into this? Right now, gas stations are used as kind of a recharge station – you get your snacks. Can it really drive up this notion of human well-being?... It has snowballed into this concrete concept that we hope to take further."
Creating places of community
"Consumers may not need gas stations anymore, but instead of wasting them, we're recycling them, and maximizing the space so that they become places of community," said Austin Malleolo, head of Reebok fitness facilities, in a prepared statement.
The goal is a country where a gym and healthy restaurant are no more than a few miles away – no matter where you live or travel.
"We envision our cities of the future to have a network of fitness oases between home and work where you could stop and recharge more than just your car," said Byun, in a statement. "Imagine an option to leave the traffic jam to unwind with yoga, get your Crossfit fix, or pick up a green juice and your weekly farm share all in one place."
Reebok and Gensler have three concepts
The Network: Major interstate rest stops would be converted into fitness centers where travelers can stop and recharge through spinning, boxing, Crossfit, and running trails while charging their vehicle.
The Oasis: Bigger gas stations that commuters pass on local highways would be transformed into "recharge zones" to offer mental and physical rest through yoga and meditation pods. Commuters can also grab a healthy meal from a farm-to-table restaurant or stop at the juice bar.
The Community Center: Local, smaller gas stations would be transformed into "healthy living stations" where people can work out (pop-up trucks would offer Crossfit or spinning classes), take a nutrition class, or buy healthy food while charging their vehicles.
Can the concept work?
"As a person that's interested in healthy eating and moving and working out, this is extremely empowering and exciting," Stefanie Meyer told VTS. She's a principal of Mid-America Real Estate - Minnesota, LLC, which focuses exclusively on retail real estate. "Is it realistic? What's the near future of it? I don't know today. I do believe the majority of the world I live in strives for having more access to these things they're talking about, but is that realistic to the majority of the population today?"
Meyer believes the concept could be possible if it was more localized and community-based. However, "I think when you're talking about the population that's driving the freeway for long-distance purposes, it's tough to think they would stop to focus or work on wellness. When I've been on a long trek to go somewhere, I want to get there as fast as I can."
On the other hand, healthy choices are always a major benefit, she added.
Challenges exist in converting gas stations
Old gas stations have been successfully recycled. Some have been transformed into trendy restaurants, for example. Olio in St. Louis opened in an old Standard Oil filling station. Some have been converted for retail use.
However, repurposing a facility that previously sold gas has its challenges including environmental issues, which mean thorough soil remediation. Also, doing this concept on a national scale poses challenges as well as figuring out who would actually do the conversions.
"Is this something that the Exxons and Shells of the world – that have this property already—are going to start to latch onto this idea and maybe partner and develop these?" Byun said. "Or is it a real estate developer that pinpoints this network of gas stations as this opportunity? We're really open and excited about how it might manifest itself."