Generalist or Specialist? A Primer for Commercial Real Estate Brokers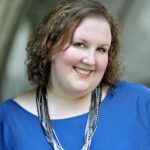 In most industries, professionals can choose to be a generalist or specialist—and commercial real estate brokerage is no exception. But which is the most fulfilling path for brokers to take?

It's something that has been debated among members of the Society of Industrial and Office Realtors (SIOR), a national real estate association that represents top-producing brokers.
The Schenk Company president Greg Schenk pointed out in a SIOR Report article that most brokers nationally are generalists, but they make significantly less money than specialists, as per research by the National Association of Realtors.
"You need to pick an area that you are passionate about and be the expert in that area to excel," he argued.
But it's not to say brokers shouldn't diversify.
Newmark Grubb Knight Frank executive managing director Geoffrey Kasselman, another SIOR member, learned that as his career evolved, it became clear that it was better to have repeat customers rather than a series of first-time or one-time-only customers.
"In order to build such lasting relationships, I realized that my clients' needs extended far beyond a single property type or location," he said. "Thus I have moved away from specialty, at least in the context of how the business is taught, and instead I focus on creating value and solving problems—wherever my client might need me to do so."
What's right for me?
According to SIOR members, there are distinct characteristics of generalists and specialists. Here are a few ways the roles differ:
Commercial Real Estate Generalists:
Can serve larger multi-property users, owner-operators, and investors that have a variety of needs involving different locations and asset classes
Have great longevity by being able to serve clients however and wherever they have needs
Work better in smaller markets where product depth and velocity are limited
Have more flexibility in a volatile market
May make less money than specialists
Commercial Real Estate Specialists:
Focus on a specific property type, location, or both, giving them a deep understanding of data and trends that make them valuable to users of that product type
Can learn the business quickly from the ground-up
Have deeper market penetration
Can better stand out from competition
Work better in larger markets
Have less flexibility if their specialty is negatively impacted by market conditions
Determining Your Niche
Brokers who decide to become specialists should first determine these four factors before declaring a niche, according to Calico Marketing owner Brandy Quick, a commercial real estate branding expert:
The current economy: Understand how commercial real estate is performing in your market and whether there's a specific area that needs representation. Consider gaps.
The current customer base: Understand who you like working for and what excites you.
Competitors: Going toe-to-toe with a clone may leave you penniless; consider how you can fulfill something they're lacking.
What you can offer: Determine what you're best at and what could use polishing, and ask yourself what's most important to your niche. Ignore what's not viable.
This was most evident after the commercial real estate crashed in 2008. SVN managing director Scott Maesel said that market conditions had led some of its advisors to believe in the generalist's argument, which encourages them to explore several different disciplines.
He gave the example of a suburban commercial broker in Chicago who was successful at selling office buildings priced at $5 million to $20 million—but those deals became difficult to close as financing for transactions over $10 million dried up. It would be a few years until the specialist saw the same deal flow he had experienced in the up market.
In a challenging commercial real estate market, "you need the agility of a generalist due to a lack of overall transactions, but you need the experience of a specialist to add value to the client and the transaction," he said.
Stan Kurzweil, a senior vice president at Weichert Commercial Brokerage, also recalled the difficulty in being an office specialist after the downturn in the SIOR Report article.
"I couldn't just say 'my specialty is office' and keep plugging away," he said. "At the end of the day, if there was no need for office, you are shooting yourself in the foot. So I do the different things I do to make sure I do well and expand my horizons."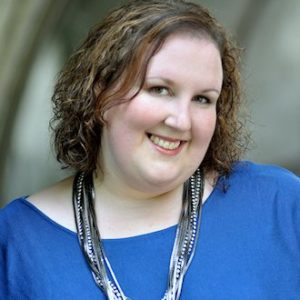 Amanda Marsh is the founder of Buzzmaestro, a business writing and editing firm. She has been a commercial real estate journalist for over a decade, with stories published in Bisnow, Commercial Property Executive, Multi-Housing News, Real Estate Weekly, BOMA Magazine, and other industry publications.