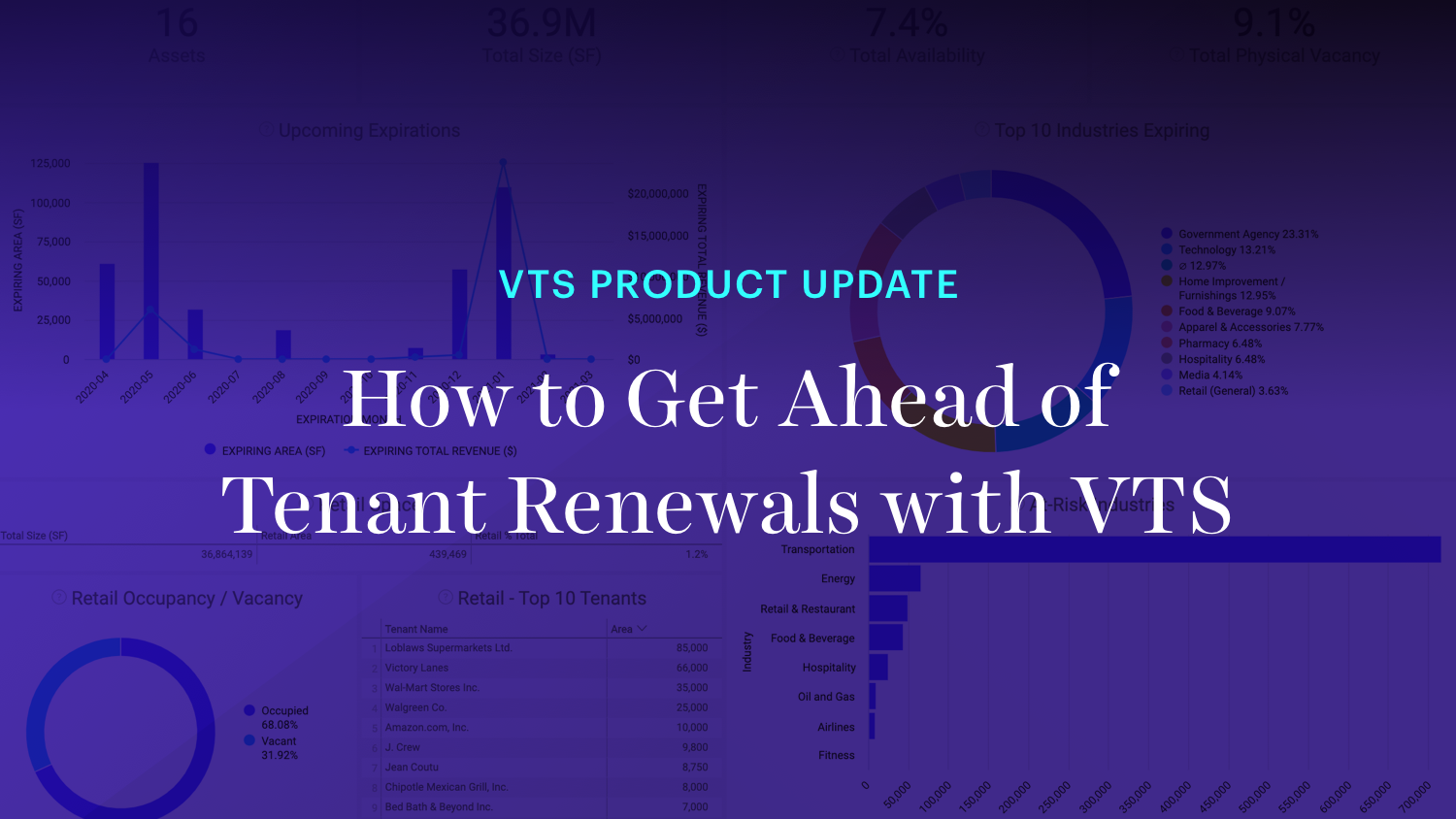 How to Get Ahead of Tenant Renewals with VTS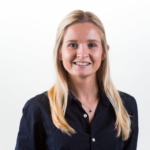 Sr. Manager, Content Marketing, VTS
With the COVID-19 situation rapidly evolving, landlords across the board are having difficulty tracking and managing upcoming renewals in the portfolio.
To help, VTS has functionality that enables landlords to better track and proactively manage their lease information — helping them get ahead of upcoming renewals in the midst of COVID-19.
Why is getting ahead of tenant renewals so hard?
With so many tenants struggling to stay in business and landlords receiving an influx of rent relief requests, it's difficult to keep tabs on, and proactively stay ahead, of your upcoming expirations. Further, your tenant information is often decentralized across spreadsheets, whiteboards, computer desktops, and even the heads of your own teammates. So when you do want to get ahead of your upcoming tenant renewals, it's frustratingly manual to gain the context you need on your relationship or where they are in the renewal process: What is their overall sentiment? When is the last time you spoke to them? Are you still negotiating a new lease? Is the renewal already complete?
And finally, without clear insight into whether a tenant plans to renew their lease or not, you may find yourself scrambling to lock in a new tenant before the lease expires and you find yourself with vacant space.
How does VTS help?
In VTS, users can:
Receive a weekly email notification of all tenants expiring over the next 18 months.
Quickly see the entire tenant relationship, including current and historical leases in the building and across the portfolio, in a single view.
Read critical tenant updates across the duration of their lease, including the sentiment of those updates, the last time someone from your team interacted with the tenant, and all the context of their experience in the space.
Easily track the renewal as it moves through your leasing pipeline, surfacing comments from the leasing team, the most recent financial terms, and how the terms compare to budget along the way.
View whether a tenant is Renewing, Not Renewing, or Negotiating their renewal in real-time for better transparency into the future of that space.
To learn how you can track risk in your leasing pipeline with VTS, read this article in our Help Center for a step-by-step guide. And please remember, our team is always here to help. If you'd like additional support, please reach out to your Account Manager or email info@vts.com.