Ghost Restaurants and the Impact on Commercial Real Estate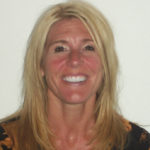 A hot, new restaurant concept is taking off in densely populated cities like New York, Los Angeles, Chicago and Washington, D.C., but don't try to make a reservation or stop in to grab a bite to eat. These restaurants have no dining areas, no storefronts and no wait staff. They're "ghost restaurants" or "virtual restaurants" — and are delivery only. They allow restaurateurs to diversify or expand with little overhead or test out new concepts.
Food delivery apps like DoorDash, Grubhub and Ubereats are fueling the increase in the number of ghost restaurants and ghost kitchens, because most utilize existing, third-party delivery services. These online delivery services can provide marketing for virtual eateries, so they don't need a storefront to generate takeout orders.
The idea is that ghost restaurants can offset the costs of a delivery service with less expensive real estate and operations. They don't need prime space in trendy neighborhoods to draw foot traffic, so they can open a virtual kitchen in any neighborhood – as long as the delivery service can easily get to hungry consumers.
Brick-and-mortar doesn't come cheap – enter the ghost restaurant
Running a brick-and-mortar restaurant – including the real estate, staff, insurance, amenities, furniture and other expenses – comes at a hefty price. Rents continue to soar in big cities like New York City, San Francisco and Washington, D.C.
Ghost restaurants don't have all of this overhead. They can locate their commercial kitchens in areas near key submarkets but don't need expensive, fancy storefronts. Ghost restaurants don't have to worry about curb appeal, visibility and accessibility, so they can go into cheaper space in areas that wouldn't be desirable for a brick-and-mortar restaurant. Also, without seating or waiting areas, ghost restaurants require significantly less space than a traditional restaurant.
Some virtual restaurants are leasing space in some pretty unassuming places like under-utilized retail centers, basements, and industrial-type spaces and in what Florence Graham-Dixon, associate director and head of innovation at JLL's Foodservice Consulting team, calls "tricky spaces."
"Sometimes in a shopping center development there could be some tricky units that would not work very well for retail or restaurants. They're awkward spaces," Graham-Dixon tells VTS. "They're slightly strange, off-the-beaten track locations or basements as well that we might advise that landlords look into a ghost kitchen as an option for that space, so it can be driving some rental income where retail or traditional restaurants just wouldn't be interested."
One company can operate several ghost restaurants in one space
Green Summit Group — a New York startup — is among a growing number of ghost restaurants forgoing the storefront and delivering food directly to consumers, reports Fast Company. Green Summit partners with Grubhub/Seamless for delivery. The company doesn't have a single storefront, yet has launched nine virtual restaurants. The company says it delivers more than 2,000 orders daily across Brooklyn, Chicago and Manhattan. Two of its concepts are Leafage and Butcher Block.
Ghost restaurants require significantly less space than a brick-and-mortar restaurant — even those that primarily do takeout orders. Peter Schatzberg, Green Summit's co-founder, told Fast Company that a restaurant like Chipotle or Pret A Manger typically dedicate 75% of their space to seating, while 90% of their customers just grab and go. By comparison, a company like Schatzberg's can open inside a kitchen with as little as 200 square feet of space and operate a viable restaurant business with a minimal footprint.
Established restaurants are also getting in on the action
Ghost kitchens aren't just for startups and delivery-only models. Because the online food delivery business is growing so quickly, some existing restaurants are considering expanding with ghost kitchens that can accommodate more orders than their restaurants can handle.
"The proliferation of delivery services is pushing brands into the space," said Adam Griffin, associate director of JLL's Foodservice Consulting team. "But diners don't like to see delivery drivers walking through the restaurant picking up orders. And, from a back-of-house perspective, it's difficult to cope with the increased volume."
Ghost kitchens can help resolve these issues.
Food delivery is big business
Demand for ghost restaurants/kitchens will continue to grow as more customers want — and are willing to pay for — food delivery, JLL reports.
Food delivery is already a $43 billion business and will be worth $76 billion by 2022, according to a study conducted by Cowen and Co. The study also found that online delivery use wasn't just thriving for millennials, but also for the 35 - 44 age group.
Despite the growth in food delivery, the actual number of ghost restaurants/kitchens in the United States is relatively limited, but it's a new concept.
"It's a really good idea and it will be growing in the future," Graham-Dixon said. "When we work with big landlords in a global capacity, that's one of the areas we're exploring." JLL expects the growth of ghost kitchens will impact future development decisions.
"What's interesting about ghost kitchens for the restaurants themselves is they offer opportunities to go into areas and make their brand known where the demand doesn't justify the rent for a full, stand-alone restaurant," Graham-Dixon said. "This allows them to get their brand known and expand their customer base. They have the opportunity to serve customers that they would otherwise miss."
Food delivery services cashing in on the concept
Brands like DoorDash are opening their own kitchens where their restaurant partners can enter new markets. DoorDash launched its own 2,000-square-foot commissary kitchen in Silicon Valley with space for four delivery-only restaurants. Each restaurant's rent is based on a percentage of their gross sales.
It's a way for restaurants to expand their delivery area and customer base without paying the high rent and employment costs and/or test a new concept without spending big-time capital to open a brick-and-mortar location.