Global CRE: What is the Mood of the International Markets?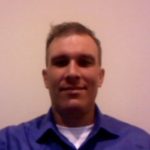 Already in 2016 the global economy has experienced Brexit, nearly $12 trillion in negatively yielding sovereign debt, anemic international growth, and a Chinese economic slowdown after years of seven percent plus expansion. In other words, it wasn't that surprising when the World Bank downgraded their already low forecast for Global Growth to 2.4% from a January 2016 prediction of 2.9%.
Amid these issues, however, the prospects for global commercial real estate (CRE) continue to look positive. While the pace of growth will be slower, the trajectory will still be upward thanks to a mixture of reduced borrowing costs and capital flows into strong markets, according to the RICS' Global Commercial Property Monitor Survey.
Broad Strokes
Growth is expected to continue in 2H'16 across all sectors - Retail, Multi-Family, Office, Industrial, Hotel, Warehouse, and Mixed-Use. According to the predictions of firms like CBRE, combined sector growth will reach 2.2 percent globally.
The office market, arguably the strongest submarket, has seen some of the most positive growth. Driven by the extraordinarily strong European office space, the vacancy rate globally is hovering near 12 percent and is expected to remain there as the year comes to a close. Breaking that down across three geographies: Americas, Europe and Asia Pacific, the vacancy numbers are 14, 8.6, and 10.9 percent respectively.
In terms of development, 2016 is anticipated to deliver the peak of the office cycle with 16.8 million square meters of new construction. As for rents, the expectation after a strong first half of the year is for rental growth globally to grow between 3 and 4 percent. Lastly, capitalization rate compression will continue its steady downward trajectory. In JLL's 21 major international markets, the average cap rate was 4.8%.  
Headwinds and Tailwinds
Brexit is proving to be one of the biggest obstacles for above average growth. The IMF downgraded their global growth targets by .10 percent to "3.1 percent in 2016 and 3.4 percent in 2017" after the referendum. While the immediate impacts will be tied more to sentiment and caution around investment choices, the overall effects will depend more on the completion and integration of trade pacts.
CRE, however, will still focus on investing in the most lucrative markets. According to JLL, the second half of 2016 should see investment demand meet or exceed the "Q1 2016, global activity totaling US$133 billion in volume." The driving force behind CRE ownership is the ability to tap into market returns that have been vaporized in other investments by near zero to negative rates, which should continue at least in the near term as central bankers buy or reinvest high levels of sovereign debt in Japan, the Eurozone and in the U.S. This is a corollary to the current stock market mantra that there is really no other option, but equities in this rate environment. Commercial real estate offers a similarly conducive area to invest to capture returns despite the capitalization rate compression.
Researchers at Ten-X have put together a ten-point list of second half events that could impact the global CRE environment. "While the pace of growth around the world is slowing, commercial metrics continue to look very solid across all CRE sectors," says Peter Muoio, Ph.D. EVP and Chief Economist at Ten-X.
Other Developments
Perhaps the most exciting opportunities for global CRE are in the warehouse space. As JLL reports, demand is heavy in the U.S. and absorption is exceedingly strong with 15-year low vacancy rates. The trend, also seen in Europe and Asia, is tied to fundamental changes in retail, logistics, and e-commerce.
The wildcard for CRE from a global perspective is China's continued investment abroad, and specifically in the U.S. "$58 billion is still expected to be deployed into commercial real estate in the U.S. between 2016 and 2020," according to The Real Deal. If that trend holds to form, liquidity and deployment of capital will drive further gains across multiple commercial sectors.
A final development for CRE in 2016 will be the U.S. elections. Trump versus Clinton certainly pits differing ideologies on business and investment, and uncertainty in policies may add some trepidation to the global CRE community. That apprehension will not roil the CRE markets, but will loom overhead as pipelines are constructed into 2018 and 2019.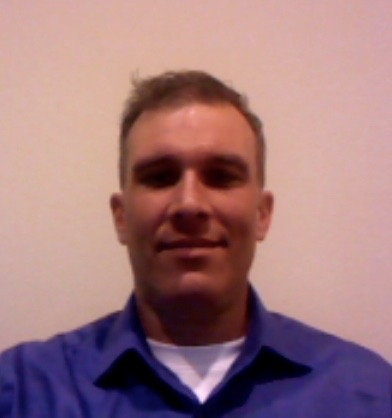 Tim Randall has been in Communications, Public Relations and Content Development for over five years. Core competencies include: media relations, content creation, branding, B2B, and stakeholder engagement. Industry experience encompasses: commercial real estate, healthcare, finance, food and restaurant, IT, technology services, and more. Tim has written hundreds of commentaries, whitepapers, media alerts, press releases, internal communiques and other content deliverables. He contributed to such leading sites as Commercial Executive, Arizona Executive Magazine, and Ten-X.