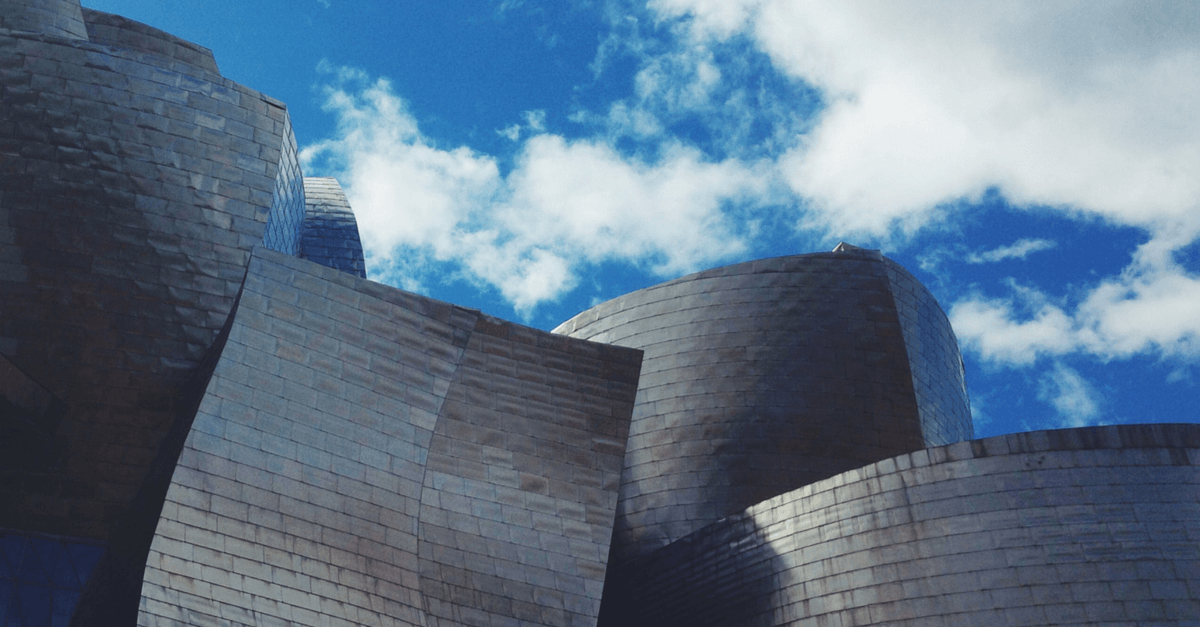 The Greatest Architects of the 20th Century
Architecture defines the world around us. Quite literally. But, there are only a few architects that stand out as titans of design in the 20th century. Below is a review of our five favorites. See if you can identify any of their influence on your building.
Frank Lloyd Wright
It's hard to not know Frank Lloyd Wright. Whether you have heard of Fallingwater, the murders at Taliesin, or his architectural feats, Wright is a veritable legend. His rise to notoriety is largely thanks to his colorful personality, his affinity for controversy, and his unique design sense. Wright's school of thought -- known as the Prairie School -- strove for "organic architecture" and sought to intertwine architecture with nature. This style was largely influenced by his upbringing in Wisconsin and by Louis Sullivan. During the course of his career, he designed over 1,000 structures, including Fallingwater, Guggenheim Museum, and Johnson Wax Headquarters.
Frank Gehry
Frank Gehry's personality is know to be about as complicated as his works — extremely complicated. Although he worked during the height of the modernist movement, he disregarded these norms and sought to find a unique voice. He more than succeeded. Gehry once described his style: "I use a lot of metal in my work, and I have a hard time connecting with the craft. The whole thing about my house, the whole use of rough carpentry and everything, was the frustration with the crafts available." His atypical inspiration has made his work rather unpredictable. Although his work was originally localized to Southern California, Gehry gained international fame when his Guggenheim Museum in Bilbao opened in 1997. Keep an eye out for the new Facebook headquarters.
I.M. Pei
Ieoh Ming Pei -- or more commonly known as I.M. Pei -- is another living legend in modern architecture. After coming to United States in 1935, Pei began crafting quite a resume: studying architecture at MIT and Harvard, working at Hugh Asher Stubbins in Boston, and at Webb & Knapp in NYC. By 1955 he had started his own firm. His earliest works are identified by their abundant use of concrete, which harkens back to his earlier days as a concrete designer, but he has since evolved to focus on glass-clad structures. His most famous works include: John F. Kennedy Presidential Library and Museum, National Gallery of Art, Louvre Pyramid, Javits Center, and Bank of China Tower. It is unclear if he conspired with Dan Brown for The Da Vinci Code.
Zaha Hadid
Zaha Hadid, an Iraqi-British architect born in 1950, is the youngest and most controversial architect on our list. She became the first woman to receive the Pritzker Architecture Prize, but her influence began long before then. Considered "the queen of the curve," Hadid's buildings are powerful demonstrations of the neofuturistic style and have invited both criticism and acclaim. However you feel, her contribution to modern architecture has been incredibly significant. Famous works include: Maggie's Centres, Bridge Pavillion, Contemporary Arts Center, and most recently MAXXI. She's also currently designing a stadium for the 2020 Olympics, which could cost as much as $3 billion. You can give her a follow on Instagram, too.
Philip Johnson
Philip Johnson is considered the grandfather of modern architecture. Plus, he has great glasses and is the only architect on our list to be featured in a David Bowie song. Although his style changed frequently -- sparking some criticism -- he is known for his profound influence on younger architects. He founded the Department of Architecture and Design at MoMA in 1930 and won the first Pritzker Prize in 1979. His most famous buildings include IDS Center, PPG Place, Crystal Cathedral, and the Glass House. In a very fitting description, the NYTimes described him in his obituary as "at once the elder statesman and the enfant terrible of American architecture."