Green Leases: A Primer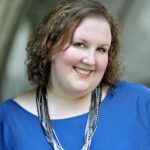 As building owners and tenants become more aware of the benefits of sustainability, many are opting to sign green leases, either during the leasing process or as an addendum to an existing lease. The goal is to help both parties save money by reducing operating costs and reach building efficiency goals. According to a 2015 study by the Institute for Market Transformation, green leases have the potential to save the U.S. office market $3.3 billion annually and cut energy consumption by up to 22% in leased buildings. Sounds pretty compelling. 
What is a Green Lease?
Green leases—which can also be called aligned, high-performance or energy-efficient leases—are defined by the Green Building Alliance as rental agreements in which tenants "commit to or gain incentives in participating in water/energy conservation, waste reduction and recycling, use of non-hazardous cleaning products, or other sustainable actions." Green leases also specify who is responsible for efficiency projects and who benefits from the resulting savings.
How Do They Work?
According to the Green Building Alliance, green leases can be tailored to the particular needs of a landlord, tenant, or building -- and the lease helps both parties come to a consensus on sustainability goals, standards, and what happens when either party fails to meet those expectations. It recommends that various stakeholders and consultants be included in lease negotiations, including not only brokers and attorneys, but architects, engineers, developers, design professionals, and contractors who have a good understanding of green building principles.
"Using a process similar to this will increase the likelihood of setting realistic, measurable goals for the building and prevent green standards from becoming an obstacle to tenant retention or positive tenant-landlord relations," says the Green Building Alliance.
The Benefits of Green Leases
While green leases are more complicated than standard leases, the Green Building Alliance points out several advantages, which include:
Higher productivity and better occupant health
Promotion of a culture of sustainability among all building users
Reduced environmental impact
Savings through reduced energy costs
Higher future rent and building occupancy rates
Improved public image and marketing tools for both landlord and tenant
Meaghan Farrell, a Senior Vice President in JLL's Strategic Consulting Group, noted in her blog post "10 Reasons Green Leases Create Value for Tenants and Landlords" that these leases also:
Improve a tenant's working relationship with the landlord
Improve employee productivity, recruitment, and retention
Support corporate sustainability objectives
Demonstrate vision and leadership within the industry
Improve civic relations
Help LEED and other certification efforts
May help garner additional savings from waste-stream diversion
What Impacts Green Leases
Green leases aren't without their special considerations. According to the Green Building Alliance, these factors can impact the sustainability of a green lease:
Whether the parties agree to a gross or net lease
The age of a building, as older buildings have more potential for efficiency improvements
Whether the building is single- or multi-tenant, as green leases require more negotiation for the latter
Length of lease term, which may impact payback periods of certain building improvements
Size of leased area, as a tenant who rents a larger percentage of a building has more incentive and influence to make improvements
In June, BOMA International hosted a panel on green leasing at its annual conference and expo, where Kilroy Realty Corp VP of sustainability Sara Neff noted that another big consideration is benchmarking requirements being implemented in many municipalities. This is especially true on the West Coast, where Kilroy operates, and Neff said that Kilroy has put clauses in its green leases that forces tenants to give the landlord data for investor disclosures. Since introducing the clause, data capture jumped from 68% to 96%, allowing Kilroy to see how much energy its buildings are using.
GSA Office of High-Performance Green Buildings deputy director Donald Horn, a fellow panelist, noted that there's also an educational process needed to get everyone on board.
Where to Start 
Landlords and tenants interested in a green lease can begin by visiting the Green Lease Library, which was launched by the U.S. Department of Energy to help the commercial building sector implement green leases. The centralized website offers guidance on development, negotiation, and implementation; provides lease forms and case studies of successful examples; offers toolkits, best practices, and a glossary; and hosts various webinars on the topic.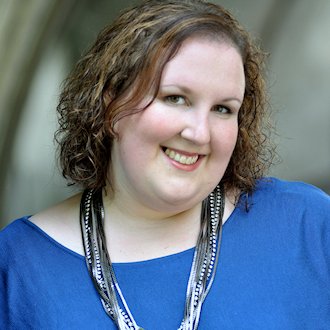 Amanda Marsh is the founder of Buzzmaestro, a business writing and editing firm. She has been a commercial real estate journalist for over a decade, with stories published in Bisnow, Commercial Property Executive, Multi-Housing News, Real Estate Weekly, BOMA Magazine, and other industry publications.