Green Roofs are on the Rise Because of These 4 Benefits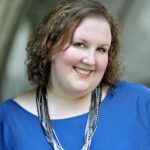 The next time James Taylor heads up on the roof, he may notice it's a bit greener—that's because the North American green roof industry grew 18.5% last year, according to Green Roofs for Healthy Cities' (GRHC) recently-released 2015 Annual Green Roof Industry Survey.
It's a sharp incline from the 12% decrease the market experienced in 2014. Overall, GRHC founder Steven Peck estimates these new installations will help retain 76.3 million gallons of stormwater.
Green Roofs 101: The What and Why
If you're not familiar with green roofs, the concept is quite simple. According to GRHC, a green roof system is an extension of an existing roof that involves a high-quality waterproofing and root repelling system, drainage system, filter cloth, a lightweight growing medium, and plants. In short, it's a fairly self-sustaining garden for your roof.
There are many benefits to these systems. Not only has the real estate community embraced green roofs for managing stormwater runoff, but for prolonging the life of HVAC systems, improving air quality, beautifying buildings, increasing energy efficiency, reducing noise and electromagnetic radiation, and boosting fire retardation and roofing membrane durability.
One of a green roof's biggest benefits is reducing the heat island effect, which causes urban areas to be significantly warmer than surrounding rural areas as buildings, roads, parking lots, and other infrastructure absorb heat. It will only get worse, given that the United Nations Development Programme expects the number of urban occupants to rise from today's 54% to 66% by 2050, notes a new report from The University of Notre Dame and the City of Chicago. Their research shows that roofs with vegetation or reflective surfaces can reduce Chicago's urban heat island by 5.4 to 7.2 degrees Fahrenheit.
At New York City's Jacob K. Javits Convention Center, which boasts the second-largest green roof in the United States (behind Chicago's 24.5-acre Millennium Park, which sits atop a parking garage), Cooper Union students have measured as much as a 20-degree difference between the surface temperature and ceiling.
Green roofs can also be an effective marketing tool—not only can building owners create new amenity spaces for tenants, but installations have also improved building sales, leasing, property values, employee recruiting, and tenant turnover, says GRHC.
The benefits can also be felt outside the buildings. For instance, green roofs create local manufacturing, design, installation, and maintenance jobs; increase the area's biodiversity; provide habitats for birds; decrease pollution and increase water quality; and provide opportunities for urban agriculture and educational opportunities.
DC Leads the Way
Washington, DC is the No. 1 region for green roof installations, with nearly 1.6 million square feet installed in 2015, according to the GRHC survey. The growth can be attributed to the district's public policies and programs that support stormwater management through green roof investment, including a rebate of $7 to $15 per square foot of green roof installed and credits that reduce stormwater fees. The General Services Administration alone maintains over 2 million square feet of green roofs, with the majority in the DC metropolitan area.
It was followed by the Toronto metropolitan region, which had 594,710 square feet installed. The city is encouraged by its green roof bylaw of 2009, which requires installations on most new buildings and has resulted in the permitting of more than 2.6 million square feet of green roofs. Rounding out the top five are Chicago, New York City, and Philadelphia.
The largest green roof project, however, may be coming to Silicon Valley. Last year, Uruguayan architect Rafael Viñoly unveiled plans to convert the Vallco Shopping Mall in Cupertino, Calif. into a mixed-use development featuring a 30-acre green roof. If plans are approved, it will not only be the largest community park in the city, but the biggest in the world.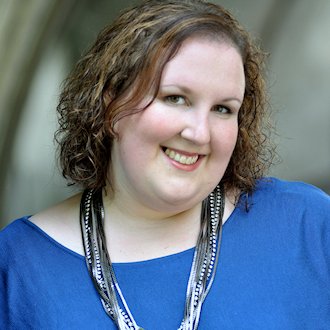 Amanda Marsh is the founder of Buzzmaestro, a business writing and editing firm. She has been a commercial real estate journalist for over a decade, with stories published in Bisnow, Commercial Property Executive, Multi-Housing News, Real Estate Weekly, BOMA Magazine, and other industry publications.