High-Profile Occupier Deals Allay Brexit Fears, For Now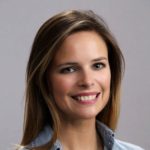 Director, Content and Communications, VTS
In the run up to the EU referendum vote last June, dire prophecies were issued from both sides of the political argument. Amidst the flurry of #fakenews, property commentators expressed genuine concerns about what impact a vote to leave the union would have on the market.

There were dire projections of a 'Brexodus' of banking groups from the City of London, with the banks themselves fanning the flames by threatening to move scores of workers offshore should the UK lose access to the single market and passporting rights. The capital's burgeoning tech community would also be decimated, according to some experts, because the foreign nationals these tech companies rely so heavily on would no longer be allowed to work in the country. As a result, these startups would, in the future, choose other European cities in which to house their operations.
And then there was the impact on the regions. Many companies in the capital have back offices in major regional UK cities and there were gloomy warnings that some of these offices could be shuttered. Plus cities like Manchester, Leeds, Birmingham and Newcastle are populated by a number of flourishing businesses and manufacturers who are successfully exporting their wares to Europe and beyond, but their future growth would be stymied by a vote to leave the EU. The upshot of all of the above would be that hundreds of thousands of square feet of office space sat empty.
So far, the worst case scenarios have not eventuated
Coming up to nine months down the line these worst case scenario projections have failed to come to pass. Yes there was some initial fallout in the days following the EU referendum vote when the country was still reeling from the shock. And yes, it is true that some occupiers activated Brexit clauses on lettings deals.
High-profile tenants are snapping up space & office volumes are steady
However, despite the vote to leave the EU the London office market in particular has gone on a spectacular run snaring a series of high-profile occupier deals. These include Apple taking 500,000 sq ft at Battersea Power Station last September, online food delivery operator Deliveroo signing for a new 51,000 sq ft HQ at Cannon Bridge House in October, Expedia leasing an additional 138,000 sq ft at its existing office in Angel and Snapchat almost trebling its UK presence with a deal for 20,000 sq ft of space on Shaftesbury Avenue – the latter two deals both completed in February.
Although take up in London dropped slightly, annual office volumes for the whole of the UK last year remained steady, according to Cushman & Wakefield, with 5.1m sq ft of space snapped up – just shy of the 2014 record total of 5.3m sq ft  The figures were buoyed by activity outside the capital, with Manchester, Glasgow, Bristol and Cardiff all having strong years.