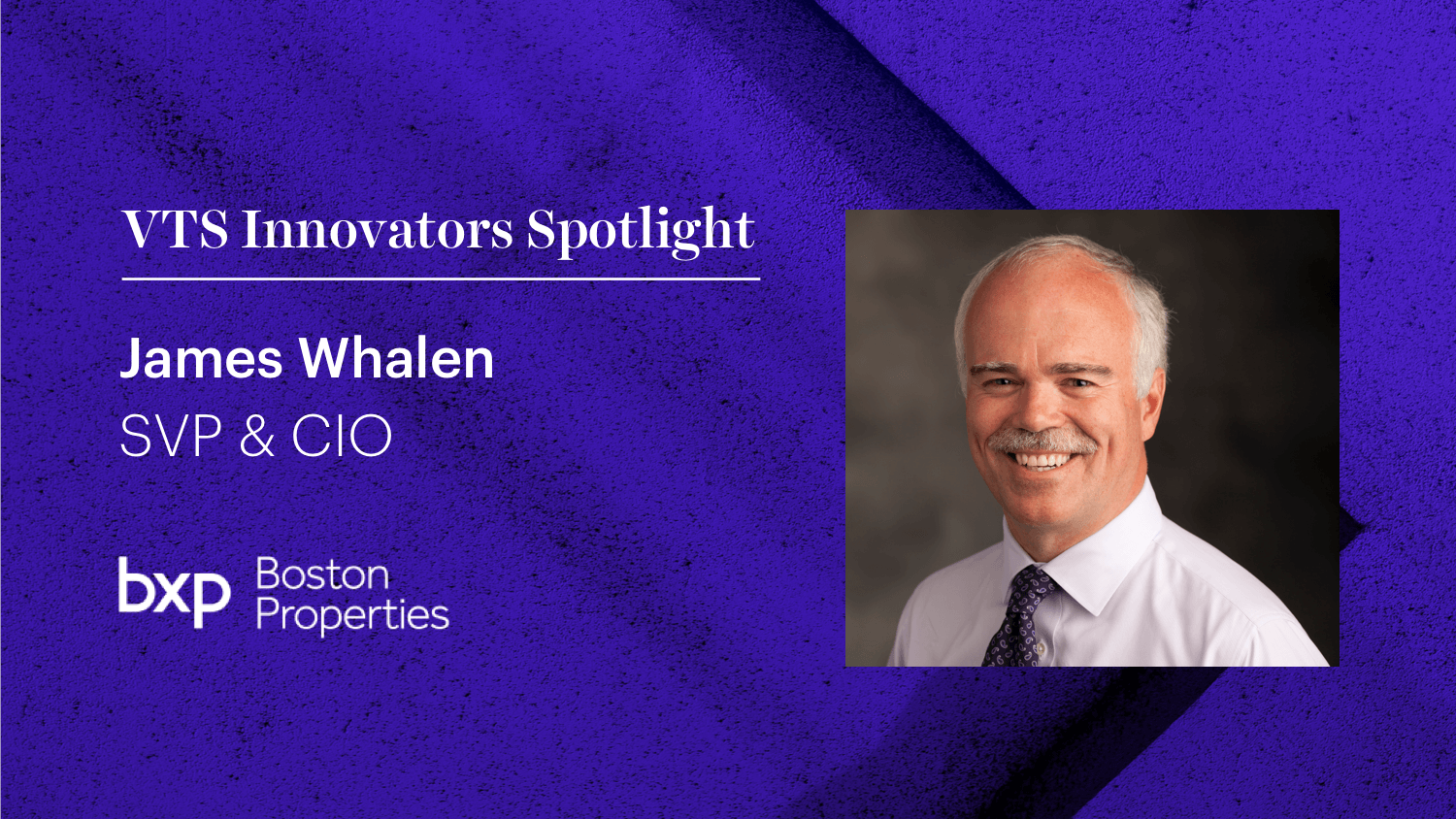 How Boston Properties is Embracing Internal Innovation and the Evolving Role of the CIO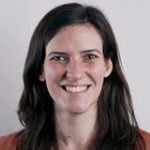 Boston Properties' Jim Whalen is a familiar face in the real estate technology community. So how does the CIO/CTO of one of the world's most successful Class A office real estate developers approach his tech stack? We sat down with Jim to hear his take on enterprise tech, the occupant experience, and what he calls the "IoT of CRE."
Tell us about how you got your start in commercial real estate?
Back in the mid-80s, I had a Fellowship with the City of New York, working in public housing — the Housing Preservation and Development arm of the city. It was an incredibly exciting time of public investment in critical housing stock, which included redeveloping tens of thousands of apartment units that had been abandoned in the late 1970s and taken in tax foreclosure.
I was deploying networks around the entire city, rolling out systems, and doing application design with a focus on data analytics — all things I still do. With the scope of what we were trying to tackle, I was given outsized responsibilities and opportunities as a young IT professional.
How is the transformation in commercial real estate changing the role of the CIO?
I define the role in three buckets. The first is running the enterprise — how we function as a public company across all operations, track our revenue, forecast, etc. The second is occupant and guest experience — amenities and services that range from carrier and WiFi services to supporting collaborative spaces to how one gets into a building. The third is what I call the "IoT of CRE" — the proliferation of endpoints and devices we have to connect and manage and then protect from a cybersecurity perspective.
There's been a significant increase in the "digitization" of buildings. 10 years ago, I was spending at least 80% of my time and energy in the first bucket. Today, the second bucket is driven by new building developments or capital investments in existing assets, while the third has grown rapidly because of the need for connectivity and cybersecurity. Now, it's about navigating the dynamics of innovation, security, and change management across all aspects of our operations and services — especially amplified by the current level of investment in PropTech. There's been a dramatic shift and that's really what keeps the job exciting.
What are the key trends you and the overall Boston Properties leadership team are watching? How are you trying to adapt the business to stay ahead?
Going back to the first bucket, running the enterprise is all about process automation. We're focused heavily on how to achieve operating efficiencies that enable us to scale our business and operate smarter. That encompasses tackling more mundane stuff, like how we collect rent and make payments, to more complex operations across human resources, tax, and finance. There's exciting innovation enabled by the cloud, mobile, and iterative and rapid design.
When it comes to occupant or guest experience, innovation is about adapting to our changing tenant and workforce demographics. Companies are all fighting for talent in an increasingly tech-oriented workforce. There are expectations around how you engage with space, how you get to and from work, how you can extend the use of space, how you drive and measure sustainable space use. Technology plays a role in all of it and the motivating part is that it directly impacts our customers.
How did you approach building out a tech stack for Boston Properties?
A tech stack is not a point in time. It's a moving object, a continuous journey. You're constantly looking at and repositioning different aspects and components as you move forward. From the start, the company and our platform has been fundamentally based on and enabled by data standards. Early on we established a book of record that's foundationally strong and then extended off that. The organization is very much grounded in data and how it enables the business to increase transparency and visibility, to make better decisions, and simply to be aware and informed. VTS is an extension of that philosophy. It fit right into that framework of how we approach business.
Who do you pull into the process when evaluating and rolling out new technologies?
My mantra is that innovation can be sourced anywhere in the company. It doesn't need to be driven by — and shouldn't necessarily be driven by — IT or the technology team. Rather, it is always in partnership with the business, either in helping to enable and facilitate processes, playing the role of sponsor, or driving the teams that get formed to actually execute and implement.
How do you evaluate technology? What does your process look like?
I don't know if there's a secret formula. As a company, we're very active in maintaining a pulse on the market and innovations. We're constantly probing solution providers and our peers to identify opportunities that can impact our platform broadly. We've got five to six innovation pilots going on right now.
When we decide to sponsor new initiatives, we start with a well-defined, structured pilot to help us understand whether we're getting the benefits we anticipated. Then, we'll make a decision to quickly broaden its use.
Boston Properties is an early adopter, from technology to flex space. What about your company culture drives that approach?
From our founding, fiscal discipline has been a cultural hallmark of the company. The others include quality and innovation. Our systems and platforms are built to support those three principals – discipline, quality, and innovation.
In terms of our customer base, we service the top of the market. There's an expected level of excellence in how we approach the operations of our buildings and customer service. Again, the key is in having a tech platform that is aligned to that services model.
Lastly, I would highlight our ability to adapt. We're always looking for ways to improve. Continuous improvement is another important characteristic.
What is the greatest value your tech stack has brought to the organization?
As a public company, we must deliver value to our shareholders. Coming back to the theme of financial discipline, having a data-driven engine allows the company, across all disciplines, to succeed in how we fundamentally generate revenue and manage expenses. Technology helps us streamline operations and create more efficient processes. It enables us to deliver an excellent occupant experience — to align great space and great place — so our customers can succeed.
What advice do you have for companies that are just starting to think about technology?
Alignment within an organization, from the management team on down, is critical. There should be sponsorship, consensus, and thoughtfulness in the investments you make. Don't get enamored with technology for the sake of technology. It's easy to get sidetracked by the shiniest new thing or the hype in the market, but take the time to navigate the best approach. It's important to have prerequisites for organizational sponsorship, capacity, and skills that need to be in place for success. Technology is often only an enabler of change.
My other mantra is you crawl before you walk before you run. Prove things out first, then be able to replicate and scale fast.
What would you be doing if you weren't in commercial real estate?
At school, I explored a path to becoming an architect. But to tell you the truth, I really enjoy the creativity and the dynamic nature of what I do on a daily basis — the engagement with people and problem-solving. I'm not sure I would've gotten that in architecture.