How Can Financial Firms Leverage Shared Office Spaces?
While a lot of attention has been given to TAMI clients and tech tenants recently, there has been significant movement within other industries as well. I recently sat down with CBRE's Wyatt Melzer to discuss the changing outlook for traditional financial services. His group focuses on the Boutique Financial Service Market, with his particular emphasis on spin offs/new funds.
What is going on with financial firms?
When I started at CBRE two years ago, it was a time when many established firms were hitting their stride, and many managers started branching out to start their own firms. The conversation was, "we needed to be in space yesterday, how can you help?". For the most part, every group focused their initial real estate requirement close to the prominent banks in Midtown.
Today's market is a bit different - with the global economy still shaky, many spin outs/new funds are setting up short-term/temporary space providers and waiting out both the financial market, as well as the real estate market. Groups have been a little more cautious jumping into their own space (on their own dime), at the same time the Boutique Financial Services Market is extremely tight - so the limited stock and shaky markets make for a more "wait-and-see" approach.
In terms of location - every initial conversation starts now with "what is happening in Midtown South", "tell us about Hudson Yards". As more founders live in Tribeca, West Village, SoHo, the desire to work close to home is very important. Now that they get to make the final call, why not work closer to where you live?
So, are a lot of other financial tenants moving to temporary or shared space?
The answer with many questions in real estate is… "it depends". In new fund/spin out work, we always think it is a smart decision to spend some time with our team early on to understand the market, and to discuss your short and long term strategy so we work as a team from day 1.
Two factors that push many funds from temporary space to their own is: 1. Privacy & 2. Mindset. With privacy, many funds look to establish themselves early on out of the spotlight, and build their brand without much press. In a shared provider, although great for flexibility and term length, lacks a lot of the privacy that many funds look for as they grow.
With mindset, we see new funds/spin outs begin to question whether being in temporary space is hurting their ability to bring in high-caliber investors - "do they want to invest in someone who is in temporary space?", "do we come off as professional?" - our answer is somewhere down the middle. At some point, having your own space is crucial for growth both on a recruitment level and investor aspect, but it is also crucial in making a smart/educated real estate decision - the key is to show your investors that you understand the market, but did not break any rent records making it happen.
We enjoy this initial process and feel it helps build a strong working relationship with our client's that will last for many cycles.
What is happening to the spaces they're leaving?
The market is really moving in an interesting direction right now. While so much availability is coming to market over the next few years in traditional Midtown, Midtown South continues to be extremely tight. As many Midtown South tenants (TAMI) outgrow their MTS space, and with limited options in close proximity, tenants are looking to grow in either Downtown, Brooklyn, or even the once feared traditional Midtown. Many landlords are moving on this shift and building out open, creative type spaces that cater to the TAMI tenants in the differing areas noted above.
The market seems to be a revolving door - when one tenant shifts their focus elsewhere (Midtown tenants moving Downtown/Hudson Yards), another plugs in where there is available/newly built space (MTS tenants moving to Brooklyn/Midtown)
We feel that there has never been a time when the client is more educated on the market - whether by online reading, brokers informing tenants, media - real estate as a whole is a hot topic in New York right now. Staying one step ahead of your client is crucial, and I feel that our information & resources here at CBRE help us do just that.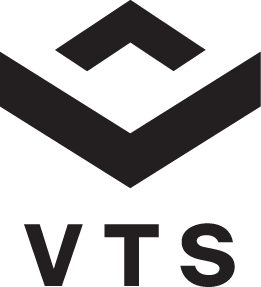 Max Spitalnick is a former member of the VTS team.