How Citigroup, GSK & UBS Overcame the Challenges of Hoteling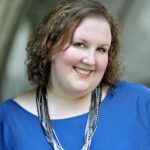 The elimination of permanent desks in favor of unassigned seating, or hoteling, in the office environment has been around for years, particularly among the technology and creative industries. And as a  New York Times article points out, even larger companies — including Citigroup and UBS — are starting to embrace the trend. But does it really work?

There are plenty of reasons to consider unassigned seating. Spector Group Architects principal Scott Spector points out in the Commercial Observer that BOMA research shows the average cost of unused U.S. office space costs $25 per sf.
But the setup does come with challenges. BHDP Architecture's Brady Mick tells Work Design Magazine that there are many questions about taking the plunge into unassigned seating. And it's difficult to get answers, as research in the area is lacking due to organizations not wanting to share their workplace experiments openly or having non-disclosure agreements with design firms that helped them make the switch.
Here are five areas in which companies may find roadblocks when implementing unassigned seating in the workplace. These challenges are not insurmountable, as many global companies have discovered.
1. Comfort, health & ergonomics
Everyone has different ways of working, and GlaxoSmithKline (GSK) took that into account when designing its corporate office at the Philadelphia Navy Yard. Instead of choosing traditional seven-level adjustment desk chairs that workers would normally set and forget in a permanent workspace, the company instead opted for chairs that only have four key adjustments and lumbar support. And desks are height adjustable, offering options from sitting to standing.
Citigroup's Long Island City space has green features that respond to usage and conditions, so that window shades, lights and temperature change as needed. Citi also provides each desk with sanitizing wipes to clean each area at the end of the day.
2. Office supplies & personal effects
Since permanent desks go to the wayside in this configuration, companies have to figure out ways to cut the clutter. GSK consolidated office supplies and equipment, donated surplus supplies to local schools, and had each department had to choose whether to scan, shred or use off-site storage for papers. As a result, it eliminated 90% of office effects. At UBS, larger caches of documents can be stored and retrieved from an off-site location within two hours.
Both GSK and Citi employees are provided a locker where they can put their personal belongings before setting up where they want to work, while UBS and GSK employees are also provided small filing space. Some choose to bring out personal items during the day, but put them away at night.
3. Collaboration & connectivity
Having unassigned seating often creates what may seem like unorganized groupings of employees. Spector says it's important to create amenities and support spaces that build and maintain a culture of collaboration, which makes employees eager to head on in and make best use of the environment. A few years ago, he designed space for a client that made use of "neighborhoods" that appeal to different type of work styles; for instance, the employees could use the library or café to meet.
Citi, which also uses a neighborhood concept, said the design has promoted more camaraderie among the staff. More people eat lunch together, and the neighborhoods have started planning informal events like breakfasts and mixers.
"The open and transparent environment promotes connectivity," says John Campbell, a principal with Francis Cauffman, whose firm designed GSK's space. "You no longer have just an office or cube, you have the whole building, where you can go to whatever space is most appropriate for the work you are doing."
For instance, GSK's cafeteria has booths fitted with monitors so employees could meet there and work throughout the day. The office also features multiple meeting room types and team tables.
4. Noise & privacy
Unassigned seating is often part of an open-office concept, with rows of desks favored over cubicles or closed offices. This type of layout is not conducive to privacy nor working quietly.
In response, GSK provides 5-by-10-foot quiet rooms, for just one or two people, to accommodate private meetings or phone calls. Citi, which also offers private spaces, has installed white noise machines that muffle office noises so that workspace is quiet enough for people to concentrate. It also encourages problem solving among staff, so that people feel comfortable reminding co-workers not to speak too loudly.
5. Technology
Employees must be assured that wherever they choose to work, the technology supports their needs. GSK provides a wireless network throughout the building, hard-wired network connections at all work tables, and strong cell phone service throughout the workspace. Additionally, all employees have a headset and laptop with voice over IP capabilities.
UBS's phone handsets were replaced by personal headsets, and they can work form any available computer—whether in the building or at home—through a virtual desktop. Phone numbers also follow them from desk to desk or through mobile devices.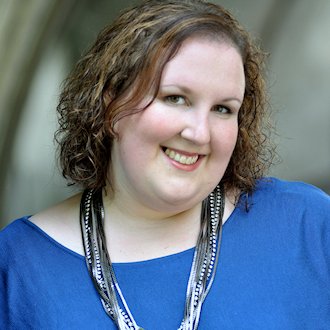 Amanda Marsh is the founder of Buzzmaestro, a business writing and editing firm. She has been a commercial real estate journalist for over a decade, with stories published in Bisnow, Commercial Property Executive, Multi-Housing News, Real Estate Weekly, BOMA Magazine, and other industry publications.