How Telecommuting is Shaping the Modern Office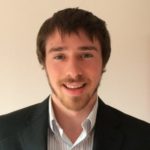 Telecommuting is on the rise, having risen 79% between 2005 and 2012. And with more and more work done online, it's hardly surprising. Who wouldn't want to skip the morning commute and work from the comfort of home?
But not everybody is happy about the shift—especially office landlords, who are adapting to the trend by rethinking office layouts and searching for the best ways to stay competitive while giving modern tenants what they're looking for.
The state of telecommuting
It should come as little surprise that telecommuting has become more and more popular in recent years. Employees, especially millennials, want flexibility in the work environment, and employers are now better equipped to offer that flexibility thanks to the plethora of mobile communication tools accessible almost anywhere. 
And, telecommuting has a bunch of other benefits, according to research done by the Telework Research Network. Working at home leads to fewer traffic accidents and deaths, less highway maintenance costs and considerably less gas consumption. Employees also gain an average of two and a half weeks each year, time they would have spent commuting, which increases productivity and happiness.
Many employers are allowing workers to BYOD, or "bring your own device." This allows employees to telecommute while reducing overhead costs for the employer.  Instead of buying computers and renting space for every employee, BYOD gives workers a technology stipend so they can buy their own laptops and work from anywhere—whether it's the office or home. BYOD reduces a company's need for office space, leading to big savings.
Still, this is all a relative drop in the bucket. Telework research found just one-third of major employers allow regular telecommuting and only 2.5% of Americans say their home is their primary workplace.
The shifting office
As companies work to minimize space requirements, there is an increased pressure to develop the most efficient office layouts while limiting occupancy costs. Kate Lister, founder of the Telework Research Network, has several ideas how.
She says it's critical to become familiar with increasingly common flexible work spaces in your market (think of office-sharing giant WeWork and the like). This entails getting to know the architects and designers who work on repurposing space and collaborating with them, on future projects.
Kate also suggests partnering with software suppliers in order to help clients know exactly how much space, and what type of space, they need to reach their utilization and cost-per-employee goals. This should be done in a way that benefits both parties, such as offering tenants the features they need to keep them in the space, whether it's increased internet capacity or repurposing the space itself. 
What about employees who don't telecommute?
People argue over whether telecommuting really does make workers more productive, and while that's an important conversation, this often overlooks the impact of telecommuting on employees who stay in the office.
Research by ProfessorRockman and Michael Pratt indicates employees who remain in the office while many of their co-workers telecommute end up feeling lonely and disconnected. These are often small things like idle talk in the hallways and shared lunches, but when taken away, the office becomes a type of isolated wasteland, Rockman says.There's so much less water cooler chat. The research also suggests a lack of face-time among employees can easily lead to a lack of trust.
Landlords and brokers who want to be on the cutting edge of the telecommuting trend will have to find ways to mitigate or, better yet, erase the lonely-inducing effects increased telecommuting has on the office. This could mean moving further away from the old, cubical-style office and towards modern communal offices. It could mean following in Google's footsteps and offering luxuries, fine cuisine and fun spaces to make employees actually want to be in the office rather than at home.