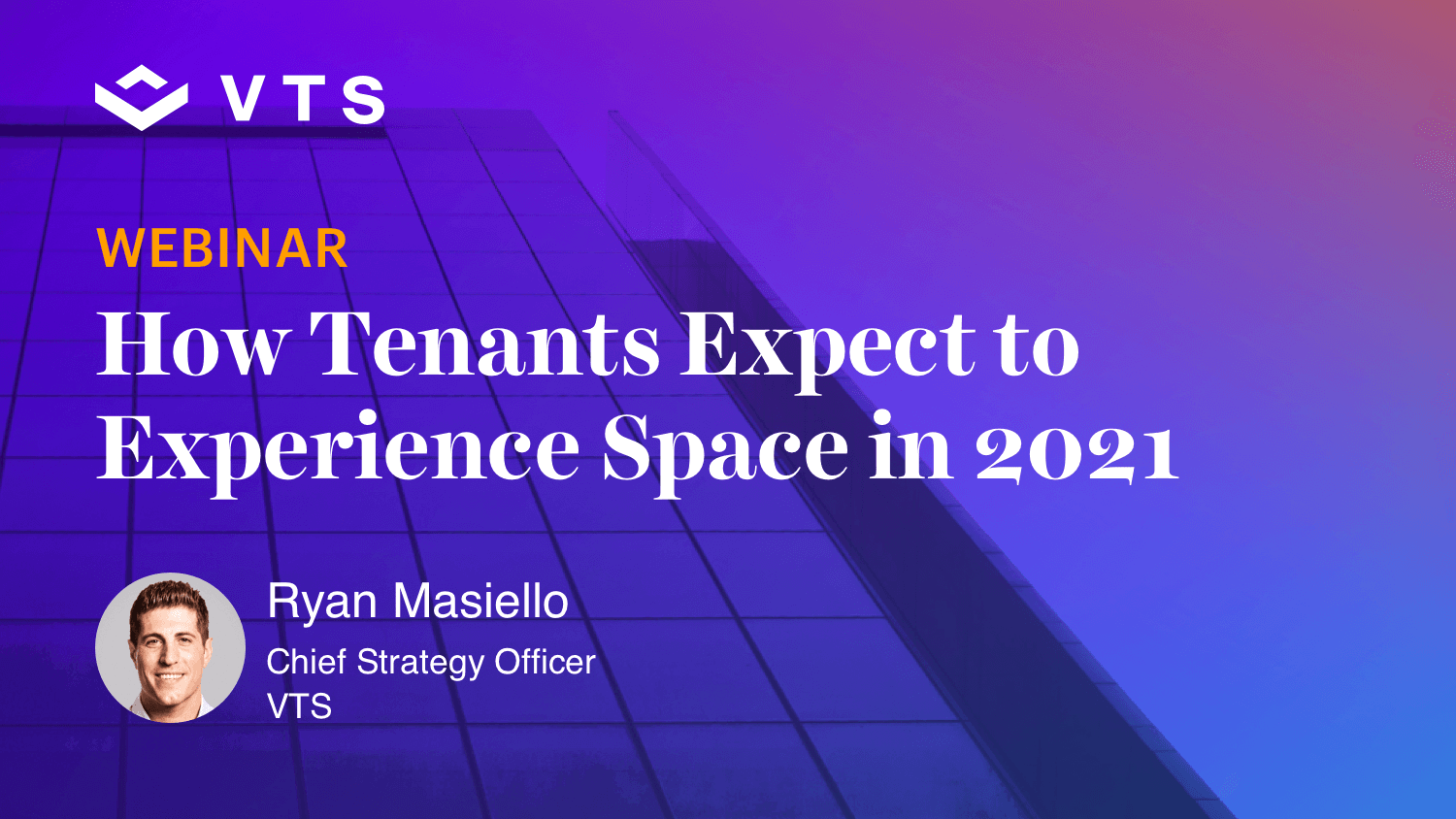 How Tenants Expect to Experience Space in 2021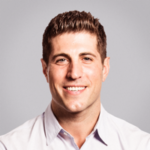 Chief Strategy Officer & Co-Founder, VTS
Nearly a year into the pandemic, the world has changed. And for commercial leasing, there's no doubt that tenant priorities and needs have drastically evolved, in many ways forever. Landlords need to adapt, and fast, if they want to capture new demand as it hits the market, retain their high-quality occupants, and ultimately survive COVID unscathed.
What does the relocation process look like from the tenants' perspective?
As a former tenant rep broker, this is a topic I was extremely passionate about when I was representing occupiers and something that I'm still extremely passionate about today. I always used to say that watching a tenant get into the relocation process was like watching them run into a brick wall while going 500 miles per hour. It sounds a bit dramatic, but you have these highly sophisticated companies that run every aspect of their business and personal lives with technology until they start looking for office space. It's probably one of the only areas in their lives where they're actually going backward. This analog process actually puts a halt on their internal processes (e.g. budgeting, expectation management, change management, etc.) and impacts the lease negotiations and general relationship they have with a landlord.
And while this has always been my perspective, my team and I wanted to back it up with data. And last year, we interviewed hundreds of tenants, all of whom had space from 3,000 square feet to about 50,000 square feet. We also interviewed a number of tenant rep brokers who are laser-focused on providing the best service to their clients. And the overwhelming majority of insights fell into three areas:
Tenants lack the information they need to make a decision: From pricing to the actual condition of the space, there's a clear lack of basic information across the board. This also requires a huge time commitment as the only way to get the information they need is to be on the ground looking at 10-20 properties while trying to build a shortlist of spaces.
Tenants lack trust in the process and people involved: Due to this lack of information, tenants lack trust in the process and stakeholders involved, including the landlord, brokers, and anyone in between. Having confidence in the data and information is so critical, yet so challenging as tenants are looking for space.
Tenants fear the massive disruption that relocating will cause: The biggest issue all the tenants we spoke to have is that they know finding and moving into a new space is going to be a massive disruption to their business and employees, which causes a huge amount of anxiety for them.
What we at VTS solve for with VTS Market & Marketplace is providing more information upfront to both the landlord and the occupier in the search for commercial office space. Getting more accurate and complete information at the start of the relocation process creates transparency and trust and it helps both sides save time and stay organized. This keeps the entire search and leasing process moving forward smoothly and efficiently.
How has the search process changed during COVID-19?
The shift to digital marketing and leasing has been a long time coming for commercial real estate. Tenant expectations about the leasing process have dramatically changed as nearly every other area of their lives has moved online, and consumer engagement with digital content, particularly video, has risen in prevalence and impact. That said, the last year has only underscored and accelerated the need for a digital experience as landlords, brokers, and tenants were told to stay home and socially distance — meaning landlords were physically unable to get their available spaces in front of tenant rep brokers and their tenants.
In response, a large portion of our customer base and the industry is embracing and deploying this new wave of digital marketing, but there's still work to be done. From our continued conversations with tenant reps and tenants, there's still a gap between creating the digital content and getting it in front of the people who care about it most. 81% of tenants surveyed by VTS said they prefer to experience spaces virtually to narrow down their initial search and shortlist before touring in-person. And landlords understand this trend: when we surveyed them on the need for virtual tours and digital marketing, an overwhelming majority agreed that these tactics have become necessary for marketing available space during COVID-19 and beyond.
What's interesting here is this disconnect between landlords agreeing that this is absolutely necessary and actually putting a solution in place — the majority of tenants aren't experiencing a material change in the way they're receiving information during the search process. Part of our mission with VTS Market & Marketplace is to bridge that gap and make sure landlords' digital marketing is actually distributed to, and seen by, tenant rep brokers and tenants, which serves everyone involved in the process.
What do tenants want as they return to the office or look to begin a space search?
Finally, the million-dollar question: how do tenants really want to experience space in 2021 and beyond? I strongly believe that for the majority of tenants, returning to the office is more a question about "how" and "when" rather than "if" they will return. Personally, I would love for the VTS team to be back in the office together because the collaboration and energy between people is so much better in person than over Zoom. We've pivoted really successfully to remote work as an organization, but I just can't wait for us to all be back in the office together. That said, there are some critical considerations for getting tenants back into the office and capturing their demand in the market.
Communication
In our 2021 VTS Global Office landlord Report, 86% of landlords said they're doing a great job engaging or communicating with their tenants during the pandemic, yet only 20% of them have full insight into the status of their relationships and their tenants' financial health.
And this disconnect is even more critical from the occupiers' perspective. Many of the tenants we've spoken with — who are significant occupiers of the buildings they're in — said none of their landlords have reached out to them directly. One of the most important things that tenants want feels so simplistic: communication. And the communication they're looking for goes beyond knowing about the hand sanitizer in the lobby; it's about continuing to build that partnership so both parties have visibility across the board.
How are you communicating your outlook for the future to your tenants? What's your return to office strategy? How are each of the companies in the building approaching the return to work? Where could you be educating and learning from each other? Tenants desperately want to know what their landlord is planning and hearing from other tenants in the building, and how they're adding value to the broader building community.
It's also about making calls to the right people — not just the office manager or head of real estate you may normally be in contact with day to day. COVID-19 has brought a broadening and deepening of the relationships you have with your tenants and you may also want to be reaching out to the other companies' senior leaders who are currently preparing to make some very long-term decisions about their office space usage.
Flexibility
This was one of the areas where saw the occupier and the landlord were aligned. In our 2021 VTS Global Office Landlord Report, the percentage of landlords that are dedicating 10-20% of their portfolio to flex space has more than doubled in 2021 vs 2020. From a supply perspective, landlords are trying to meet new tenant expectations around coworking and flex space.
And according to Jim Wenk, Vice Chairman & Director at Savills, how that flexibility evolves and gets enhanced is key. In the past few years, landlords have taken a variety of approaches to flex space, from partnering with third-party providers to rolling out their own models and brands. But now, there's a new focus on agility and creating extra space somewhere else in the building as an added amenity for when employees start to return to the office.
As tenants begin the return to work, a portion of this flexibility and space will show up in their physical workplaces. If they had 100 permanent seats pre-COVID, will they still have 100? Will they only want 50 seats? Will they not have any permanent seats and offer more open space and collaboration areas? There's likely going to be some shift in what the physical space occupied by the tenant looks like.
Additionally, what does the building have to enhance this flexibility? This could be a formal coworking offering that tenants could flex into, or it could be as simple as offering a cafe amenity with 30 seats. But as companies continue to evolve, the ability for employees to get outside of the physical office space is going to be important.
Right now, tenants have either been fully closed or at restricted occupancies, so they're going to need space and time to be fully back in the office. The 12-18 months post-pandemic is going to be an interesting time, and the ability to maintain this flexibility as internal requirements shift will be critical and appreciated. Landlords that can help retain that flexibility will be the best positioned to capture tenant demand going forward.
Ready to get started with the industry's chosen digital marketing and leasing solution? Request your free demo of VTS Market & Marketplace today.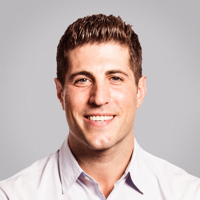 Ryan Masiello is the Chief Strategy Officer and Co-Founder of VTS. He brings 12+ years of experience in Midtown Manhattan commercial real estate – the world's most competitive office market – to the table and is charged with leading VTS' international expansion. Ryan started his career at Cushman & Wakefield, before getting recruited by JLL to help lead the firm's business development efforts in New York. During his seven years at JLL, Ryan became Senior Vice President and brokered over 2 million square feet of office deals with Fortune 500 and high-growth technology companies, earning him honors as a four-time global top-producer. Ryan frequently advised on corporate technology and growth strategies for JLL.