How the Continued Rise of Tech is Impacting U.S. Office Markets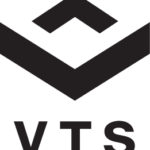 It's impossible to over-emphasize the importance that technology firms have in today's commercial real estate office market. Virtually every major U.S. metro market has a sizable tech-related presence, with some cities depending on its health for overall office sustainability. Cushman & Wakefield recently released a report called Tech Cities 2.0, which Cushman calls the Tech 25. It illustrates the top 25 metro areas for tech office activity and the conditions that made them that way and maintain their current strength.
And that strength is formidable. Class A office sales for the Tech 25 have increased from $199 per square foot to $316 per square foot between 2010 and this year, compared to other cities' Class A, which were only up to $248 from $197. In markets of the Tech 25 where tech is the most critical, Class A rents skyrocketed by 48.7% since 2010 and where tech is extremely important to the market, they increased 28.7% or more.
In the report, Cushman pointed to specialized workforces and funding as being the climates that drive tech-successful office markets.
Follow the money
According to Cushman, 7.2 million people were employed in the U.S. tech industry as of this year's second quarter and venture capital funding in certain metros plays a part in dictating where those workers cluster. Out of the Tech 25, San Francisco was the leader in attracting that funding over the last 12 months, picking up $33.9 billion. It's no coincidence that tech jobs account for 12.3 percent of its total office workforce. Companies in New York City, which boasts the largest overall population of tech workers in the country at 425,000 attracted a little less than $15 billion. And the bulk of the capital being pushed into these markets is happening now.
A look at the tech workforce
Education levels also play a big role in being part of the Tech 25. In the metro area of Washington, D.C., 50.2% of the workforce holds a Bachelor's degree of higher and the area employs the second-highest number of people in tech in the nation — almost 312,000. At 50.1%, it's followed by Silicon Valley, which also ranks first in the nation for the number of people it employs in tech (27.5% of Silicon Valley office workers are employed by tech companies).
Millennials also make a difference. This age group makes up 20.7% of the overall population, but in cities with a tech-heavy office presence, their presence is much larger. In Provo, Utah, tech jobs make up 10.8% of the total office workforce — the fourth-highest in the country — has the largest percentage of millennials as a portion of its total population, at 26.8%. It is followed by Austin, Texas, at 24.5%, where tech jobs take up 9.7% of office seats.
Fundamentals of Tech 25 offices
The Tech 25 cities certainly boast stronger central business district (CBD) fundamentals than the average major metro area, according to Cushman's calculations. Class A rents in the 25's CBDs are at $53.56 per square foot compared to the average of $30.93.
Property values are higher as well. Since 2010, the average class A CBD office building has experienced a 26% value increase. But in the case of Austin, there was an increase of 160%, just over 130% in San Francisco and close to 110% in the Silicon Valley.
Meanwhile, of the top 20 cities with new CBD office construction currently underway or delivered this year as a percentage of their total inventory, 15 are in the Tech 25. Austin leads all cities, with 8.5%, followed by Raleigh-Durham, N.C., also in the Tech 25, at 5.6%.
However, there is an over-exposure risk associated with being in a certain category of the Tech 25. In Silicon Valley, just over 65% of the total office leasing in the CBD has been to tech companies, seconded by San Francisco, at just under 65%. This is good news for these cities and others like them for now, but if a severe tech crash happens, though not necessarily forecast to take place, major office vacancies could follow.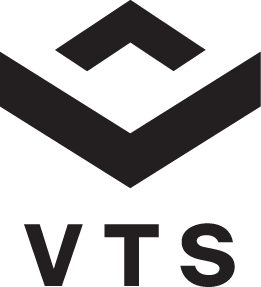 Ian Ritter is a veteran business journalist who has covered the retail and commercial real estate industries for more than a decade. He has held high-level editorial positions at GlobeSt.com and was formerly an editor at the International Council of Shopping Centers magazine SCT. He is a regular contributor to VTS' blog and is also online content manager for the engineering firm GRS Group's blog. Over his career, Ritter has written for several publications and holds a Master's degree in Journalism from Columbia University.