How to Optimize Your Leasing Pipeline With Technology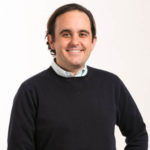 Director, Community & Learning, VTS
From using data to increase activity to driving operational efficiencies, the most forward-thinking commercial real estate companies are utilizing technology to optimize the leasing process and increase the success of their leasing efforts.
At Accelerate 2017, executives from four leading commercial real estate organizations – Mark Zikakis, Principal at CBRE Global Investors, Jonathan Olynick, Managing Director of Leasing, Asset Management, Real Estate at Manulife Financial, Jeanette Flory, Senior Vice President and Principal at Bentall Kennedy, and Michael McDonald, Managing Director of Real Estate Services at Washington Real Estate Investment Trust – came together to discuss the strategies they are putting in place at their respective organizations to drive leasing velocity.
An integrated funnel approach
"What isn't measured can't be improved." This was the sentiment of the panelists as they discussed the various stages of the leasing funnel and how identifying and fixing problems at each phase can improve an organization's overall ability to close deals.
CBRE Global Investors' Mark Zikakis explained that when he looks at the leasing funnel, there are three main ways to increase gross leasing activity: drive more quality prospects to a property, increase your conversion of these tours, and retain a higher percentage of existing tenants. Zikakis said that technology allows his team to "track activities at each of those stages, and become actionable around solving problems."  
Top of the funnel: converting prospects and fixing issues early
For Zikakis, the way top of funnel activity (i.e. receiving enquiries from qualified, potential prospects and moving them to the tour stage) is managed today is very different from even how it was managed just five years ago. "We didn't have clarity and metrics around how many times the phone was ringing and how many times brokers were picking up the phone to talk to folks," he said.
Today it's a different story. Technology enables the CBRE GI team to understand how effective their marketing efforts are and whether their message resonates with the market. The team can see, in real-time, how the number of inquiries versus the tours per building is tracking, and if a problem is identified, they can go a level deeper, determine the issue and fix it.
The ability to plan, forecast and course correct is also critical for driving occupancy. Manulife Financial's Jonathan Olynick explained that having consolidated pipeline data in one place makes it possible to forecast how he is tracking on a month-by-month basis, instead of frantically collecting leasing data as his end of year deadline approaches. He is then able to compare forecasts to his current pipeline and understand where he needs to direct his attention. "If I know I need to do another 50,000 square feet by year-end and my pipeline is 50,000 square feet, then I need to have a 100% batting average," he said.  
Bottom of the funnel: reducing time to close
When you're in the final stages of negotiation with an interested tenant, operational efficiency is key to ensure you get revenue through the door. As Bentall Kennedy's Jeanette Flory tells her team, "Every day a space is vacant is money we never get back."
Flory said that while all leases have their own process they go through to get to an LOI, technology helps her team pinpoint any holdups, such as an issue with their legal team, or whether they are delayed in turning around comments. She added that technology gives her team the ability to understand those dynamics across property types and markets. Ultimately, that translates into more leases signed and less money lost each month on empty properties.
Mike McDonald of Washington REIT agreed. "A lot of things have to happen really fast to get that tenant in, so that we can book the revenue," he said. His team utilizes technology to connect all parties associated with a leasing deal, including attorneys, architects and construction groups. Team members receive real-time notifications when their action is required, while everyone involved with the deal is able to see how it is progressing. "As people have visibility and see where there are hiccups, they can respond," he said. This transparency and reduction in friction points has ultimately allowed WashREIT to speed up the process of closing deals.
From enhancing tenant conversion to driving operational efficiencies, technology is helping real estate organizations lease space faster and ultimately bring more revenue through the door.
Missed Accelerate 2017? Watch videos of every keynote and breakout session here.