How to Prepare Your Organization for Digital Change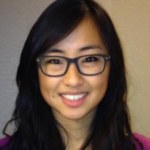 Technology promises to transform the commercial real estate industry and deliver a vast range of benefits to owners and brokers. But change can be challenging, and leading property organizations have realized that thorough and well-thought-out preparation is critical for ensuring the successful implementation of any new technology solution.
No one knows this better than Lillibridge Healthcare Services Senior Vice President Joi Taylor, Kilroy Realty Senior Vice President Robert Palmer, American Healthcare Investors Executive Vice President Wendie Newman and Brookfield Property Partners Executive Vice President Sara Queen. This group gathered as a panel at Accelerate 2017 to discuss the lessons they have learned in rolling-out new technologies within their organizations.
Read on to learn the concrete steps companies can take to simplify the transition towards digital change, ultimately ensuring the successful roll-out and firm-wide adoption of a new software solution and minimizing the costly risk of low engagement.
Upfront planning and objective setting is crucial
The most successful projects are those with objectives that are clearly defined from the outset. Rolling out a new technology solution is no different. "Having defined objectives about what makes any implementation or conversion a success is really important," said Robert Palmer.
The panelists agreed that during the planning process CRE firms should try to challenge themselves to focus on understanding the true needs of the organization and how to address them in the easiest way possible, rather than building upon the established, outdated business practices that you're comfortable with. Palmer gave an example: "Scrap your old reports, forget about them. Go get the whiteboard out and focus on what your needs are. Sometimes you need that vision to work a little bit backwards."      
Communicate, communicate, communicate
Successfully implementing change in an organization always requires communication, and digital change is no different. But it's not just about announcing the change from a logistics perspective – the most effective communications clearly articulate the positive benefits that staff can expect to gain from the new solution. These differ from company to company. When rolling out a new software, Joi Taylor and her team spelled out how the technology would replace manual tasks and give people time back, helping to drum up support and excitement for the change.
Palmer noted the importance of developing a consistent communications plan spanning the length of the software roll-out and beyond, not just sending a single email announcement. Communicating small wins and success stories along the way are also key for encouraging organizational buy-in. Joi Taylor's approach was to make sure her team knew what the overall adoption rate was on a continuing basis: "We would tell them what the adoption rate was looking like, what had they achieved through their efforts by using the system and driving it. It was one more small piece to say you're doing a really great job."
Involve your team from the outset
Engaging the ultimate end-users early in whatever means possible is essential for ensuring adoption, according to Wendie Newman. By offering live previews and demos in advance, users were excited about using the new solution on go-live day, rather than being surprised. Newman also created department-specific task forces that played a key role in the software review process, which helped keep the product on people's radars and created pre-buy-in.
Sara Queen also noted the importance of involving staff who work across different geographic locations. She used demos in local markets to ensure remote staff were engaged and included in the decision. This approach has ultimately spread acceptance and excitement within Brookfield.
Working with a specific group of go-to "power users" across all levels of the organization is particularly helpful in lifting adoption rates. These people can work closely with you to provide feedback on potential products pre-selection, followed by practical input on your communication and roll-out plan. Power users can also develop software best practices to help other staff members get comfortable with a new technology. Taylor and Palmer also noted that engaging these employees helps to create an environment where people feel comfortable asking questions that they may not be as willing to ask their boss or a more senior member of the team.
What makes an effective power user? Queen noted that it helps to select employees who are approachable and passionate about the solution, with an understanding of why it's important to the company.
Continue the education post "go-live" date
Technology platforms are constantly evolving, with updates ranging from entirely new products and features to small but valuable enhancements. This was one of Palmer's biggest takeaways after completing a technology roll-out. In order to maximize the system, he notes, it is critical to stay on top of the continuing education opportunities.
The internal communication plan also continues post "go-live" date. As Taylor explained, it's important to continue to highlight any product updates and any impact on internal processes to the company.
Change is often difficult, but that does not make it any less essential. Commercial real estate firms need to adopt new technology to stay competitive, but many struggle to successfully make that change a part of their culture. Challenging the status quo and setting solid objectives from the outset, along with consistently communicating with your organization are good places to start.
Missed Accelerate 2017? Watch videos of every keynote and breakout session now.