How to Survive ICSC RECon 2017: 4 CRE Pro's Weigh In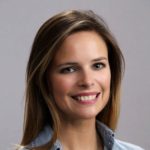 Director, Content and Communications, VTS
ICSC REcon. The annual retail real estate convention hosted by the International Council of Shopping Centers (ICSC), that sees around 37,000 commercial real estate professionals descend upon Las Vegas for several days of meetings, networking, panels and parties.

Sound fun? It is. But navigating the events surrounding this event requires stamina, organization and more than a little grit. In the lead up to the event (held May 21-24), we checked in with some of the industry's finest ICSC veterans to get their top tips for how to get the most impact out of your time in the desert.
James Chung, Executive Managing Director, Managing Principal, West Region Retail, Cushman & Wakefield
1. Maximize the opportunity to see and be seen. We have very few opportunities in today's digital age to have face time with our industry. There is no better place to do it. Take advantage of everyone being in the same place.
2. Be intentional with every meeting and social event
3. Stay hydrated!
Trey Peckenpaugh, Senior Vice President, Rouse Properties
1. Spend a day or two beforehand just making notes on each meeting for talking points. If you can walk into each meeting with clear agenda your meetings become much more effective.
2. As archaic as it sounds you should create a binder with your schedule and room for notes on each meeting as a back-up to any technology… Technology is great when functioning properly but over the years I've found it tough to trust service in the convention hall (spotty service) and WiFi is super pricey.
3. Try to follow up in any down time… Even if you only have 15 mins to spare. Follow up at this show is paramount as everyone is vying for the retailers "open to buys." The faster you can turn around follow up the higher up in the queue you will become to the target.
4. Handwritten "thank you" notes… I know it's a lost art but it's very easy way to make yourself stand out in a crowd.
5. Give yourself about at 3-4 hour window to walk the entire floor.
6. Drink lots of water, don't wear new shoes and bet on black.
Brad Rohrbaugh, Vice President - Retail, Bennett Williams Retail
1. First and foremost. Comfortable, broken in shoes. This is our industry's largest meeting which is spread out in close to 1,000,000 SF so you want to make sure the 10 miles you will walk in a day that you are comfortable. I have made the rookie mistake of buying new shiny shoes, only to regret every minute of it for 3 straight days.
2. Planning. Because this show is so large it is important to schedule meetings back to back in specific halls (North, Central, South). This will save a tremendous amount of time and allow more face time with your industry professionals.
3. Digital. Don't bog down your peers or yourself with presentations or marketing material. Load everything up into cloud storage and pull down for viewing purposes at your meetings. This is much more efficient and will allow you to follow up via email with the prospect.
4. Roaming time. Plan a 30 minute to 1 hour meeting everyday with yourself to simply walk around and speak to your prospects at their booth. I know the goal is to jam in as many meetings as possible but there are prospects there that you didn't think of or couldn't reach to schedule a meeting. This roaming time can be as important as your scheduled meetings.
Jesse Tron, Managing Director, M Group Strategic Communications
The most important thing you can do to maximize your time at RECon is to set your meetings in advance. One mistake that first-timers make is that they think it is like other trade shows where you can just stop by a booth and get a meeting - which isn't the case. RECon is an appointment driven show and people's calendars fill-up very quickly. If you don't have your flight or hotel booked yet, don't worry, just make sure you aren't behind on your schedule. So start setting up your meetings now...no really, like right now.