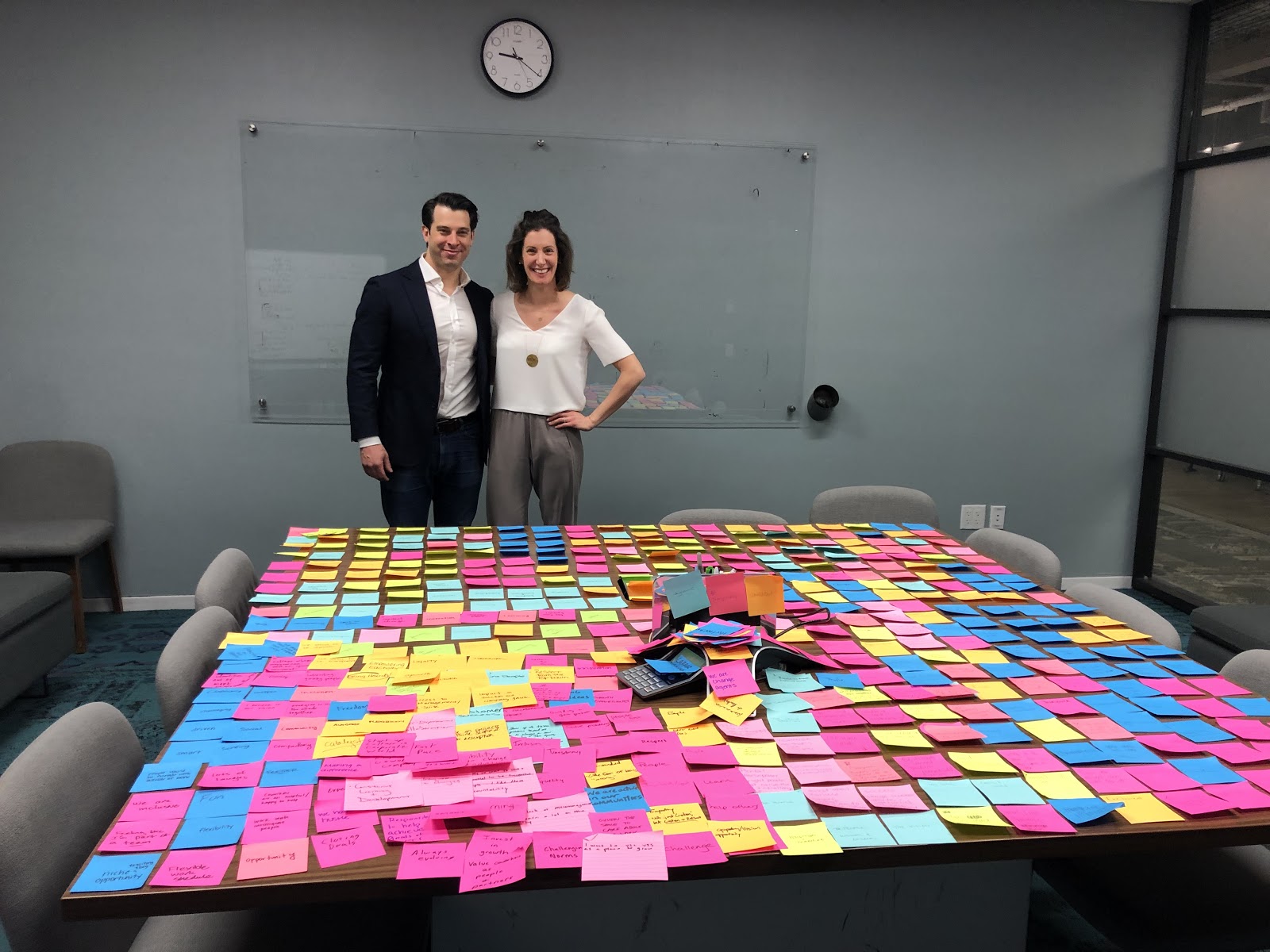 How VTS Selected Our 3 New Company Values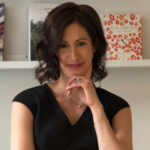 Strategic Culture Consultant, VTS
At the start of 2019, we went through a bottom-up process with all 200+ of our global employees to generate a complete list of our company values. It's one of our greatest sources of company pride. The process was a huge lift that required 100% engagement as well as coordination across all of our remote offices. The challenge was well worth it and has been one of my personal favorite moments since working with VTS.
Over the last two years, I've consulted VTS on an array of culture initiatives, including leading their diversity and inclusion strategy as well as providing over 1,000 executive coaching sessions to any employee for personal and professional development. Company values are the backbone of company culture and, therefore, it was decided I would lead a truly bottom-up process in selecting our new company values involving all VTSers while working in tandem with an existing Values Committee.
Read on to hear how we made it all happen!
A little bit of background first…..
In November 2016, VTS merged with Hightower. Both legacy companies each had a very strong set of company values. Not only were employees able to recite their own company values quickly, but they had a real attachment to them. This is what you want to see in company values: driving culture and behavior. At the same time, holding on to historic values when there was little overlap was going to pose to be a big problem for the new company identity. There had to be a total re-do. The company went through a few iterations of crafting new company values with the latest process running early in 2018. Through that experience three company values were created which are still part of our list today: Strive For Excellence, Be Customer Obsessed, and Take Ownership.
While the three values were completely aligned with the new company identity, it was clear across the organization that the list wasn't complete. These three values were intellectual, business-driven, outcome-oriented, and accomplished explaining "What" VTS does. But they didn't explain the "How". The "How" is more emotionally driven, soul, or "heart" based. In my experience, you need both the head and the heart to drive company culture. And one thing I've learned over the last two years is VTS has a very BIG heart.
How were we going to involve all 200+ employees in creating this list, while also building buy-in and attachment as we went along?
Here is our process for making it happen.
Phase one: Get everyone involved
I really believed VTS was at a unique size where we could actually involve all employees in this process. There's research out there that debates if values-creation should be a top-down or bottom-up, and the jury, is still out on what's better. However, I had a 100% conviction that if we were able to pull off a TRUE bottom-up process, the result would be magical. And that's exactly what we did…
Over the span of 3 weeks, we hosted 20 focus groups with no more than 10 employees that lasted 1.5 hours each. In those focus groups we did the following:
Step 1: Explain why we have company values
Employees knew this intellectually, but I really wanted them to feel it. The reasons why we have company values are:
They are a framework for a company's culture
They are a tool to hire, fire, and promote
They are an instrument for communication
Step 2: Start with each employee's personal experience
I had each individual employee in their focus group ask themselves the following questions: What makes me show up to work at VTS? What is important to me working at VTS? Starting with these questions gave each employee the chance to look inward and really reflect. I had each person "sticky note" one-word answers to these questions.
Step 3: Share in small groups
After each employee reflected on their own personal experience at the company, I divided the room in half and had them share what they wrote in small groups. It was more common than not that employees had overlapping answers while sharing in their groups.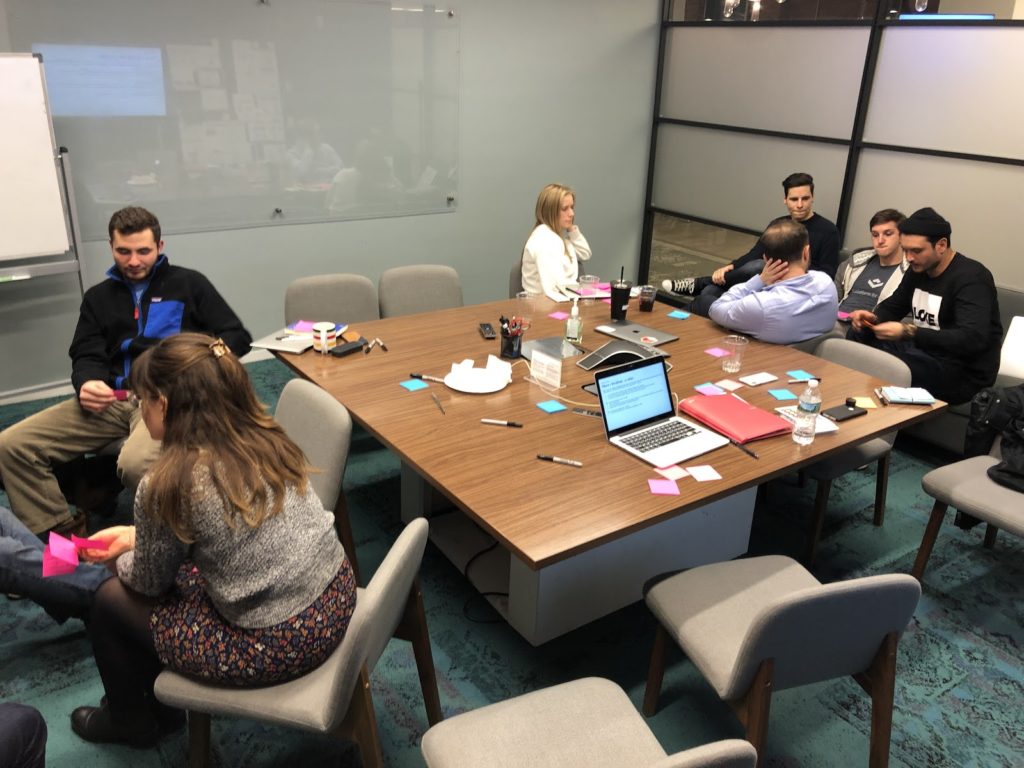 Step 4: Affinity mapping
Each subgroup put all their sticky notes on the whiteboards and started consolidating across similar themes. Sticky notes that had one common theme were put in one group. After the affinity mapping took place each group had to pick one "keyword" that best represented the themes of their sticky notes. For instance, one grouping could be growth, learning, development, and progress. However, you can't pick all four words. This is where the group had to be punchy and decisive.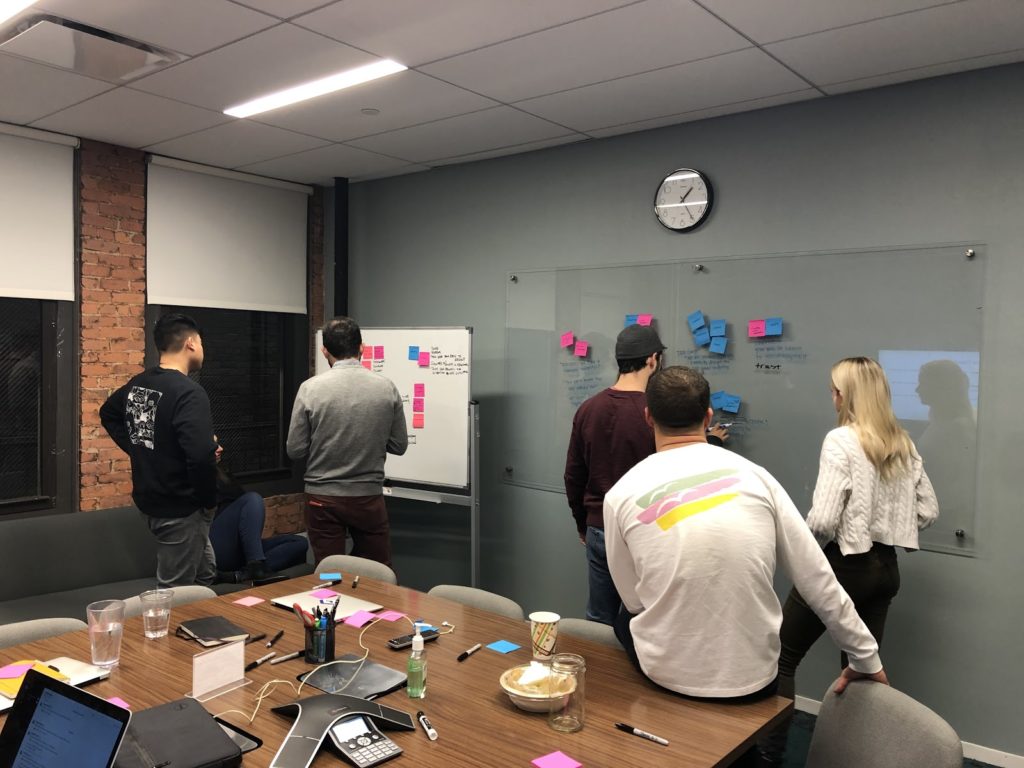 Step 5: Share keywords with the larger group
Once keywords were picked, each subgroup shared their keywords with the rest of the room. Each subgroup described what the keyword meant to their group and then placed the keyword on the whiteboard. After both groups shared, there were anywhere from 10-14 keywords on the board per focus group.
Step 6: The entire group votes on their top three "keywords"
Each participant in the focus group was given just three votes and had to choose their top three values. After each person voted, we counted up the votes and selected the top three values as the three values to represent that specific focus group. Before we ended the session, a delegate was asked to represent that entire group for the next phase of the process.
We ran these focus groups the exact same way 20 times (10 people in each group = 200 employees). However, due to the interactive nature of the workshop, we were unable to initially accommodate remote employees. Getting 100% engagement was of paramount importance so we designed a remote-version where we were able to run the same bottom-up approach for everyone across the globe. One of my personal sources of pride in this process was when the entire UK office crammed inside a conference room well after their working hours to participate in their remote session. Even those who participated via Zoom were 100% committed and engaged. I still get goosebumps thinking about it.
After all 20 focus groups were completed, we had a list of 60 potential values (20 groups x 3 values = 60 potential values). I tracked all 60 values in a google doc that was shared with the Values Committee. As each focus group completed their session, the end results were astounding. The amount of overlap was utterly insane.
We didn't have 60 wildly different values at all. We had 3. It was a magical VTS moment.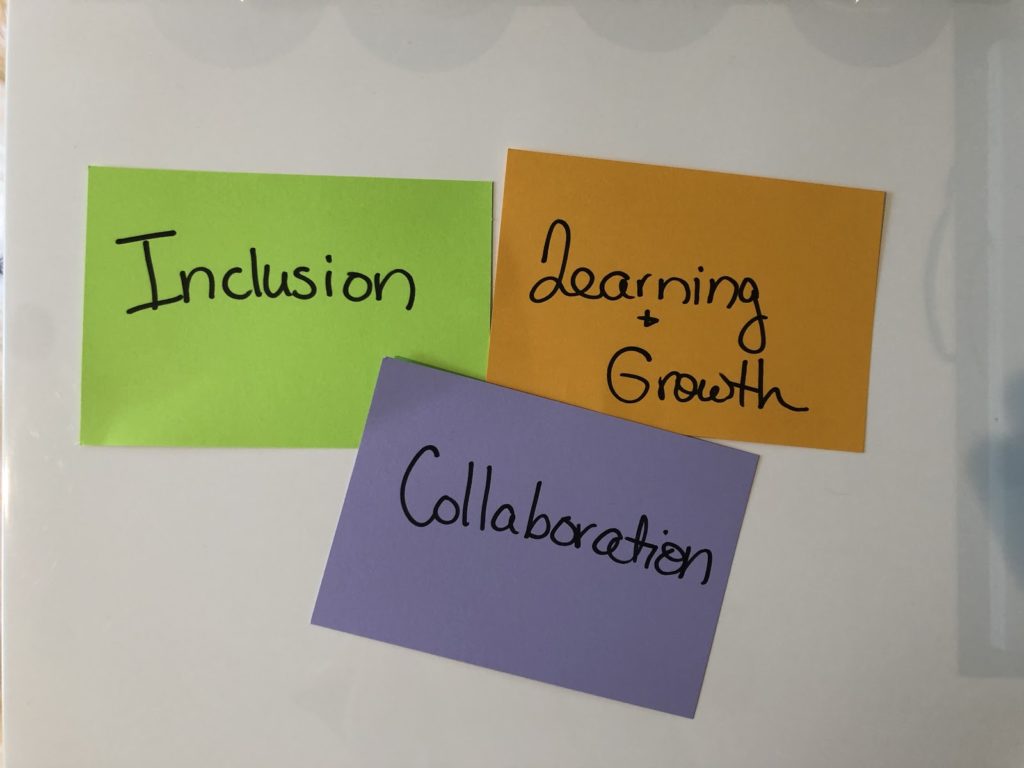 The entire company was aligned on what values we needed. There really was no debate on this. The value themes that came out were ones centered around diversity & inclusion, learning & growth, and collaboration.
These were our heart values. We had arrived.
Phase two: Be decisive and create powerful values
As mentioned earlier, each of the 20 focus groups had one delegate. I organized meetings with the Values Committee and all 20 delegates. In those meetings, we decided on the exact wording of the value with the three themes in mind: inclusion, learning & growth, and collaboration. Through Phase two, we finally came up with our three new values and their definitions:
Appreciate the Difference: We thrive on unique perspectives and experiences. We use them to improve ourselves, our work, and our community.
Be Curious: Curiosity fuels our growth. We seek opportunities to teach as well as to learn.
Move as One: Collaboration is essential. We operate as one team with a shared mission.
Phase three: Celebrate!
Once we had our final list, we threw a huge unveil party with the whole company where we announced the new values and how the entire company organically came to consensus on the three new additions. We gave out awards: two awards for each value to the person who demonstrated the most passion and commitment to their focus group and was a champion of the process. We closed by devouring Shake Shack burgers and spending time with each other.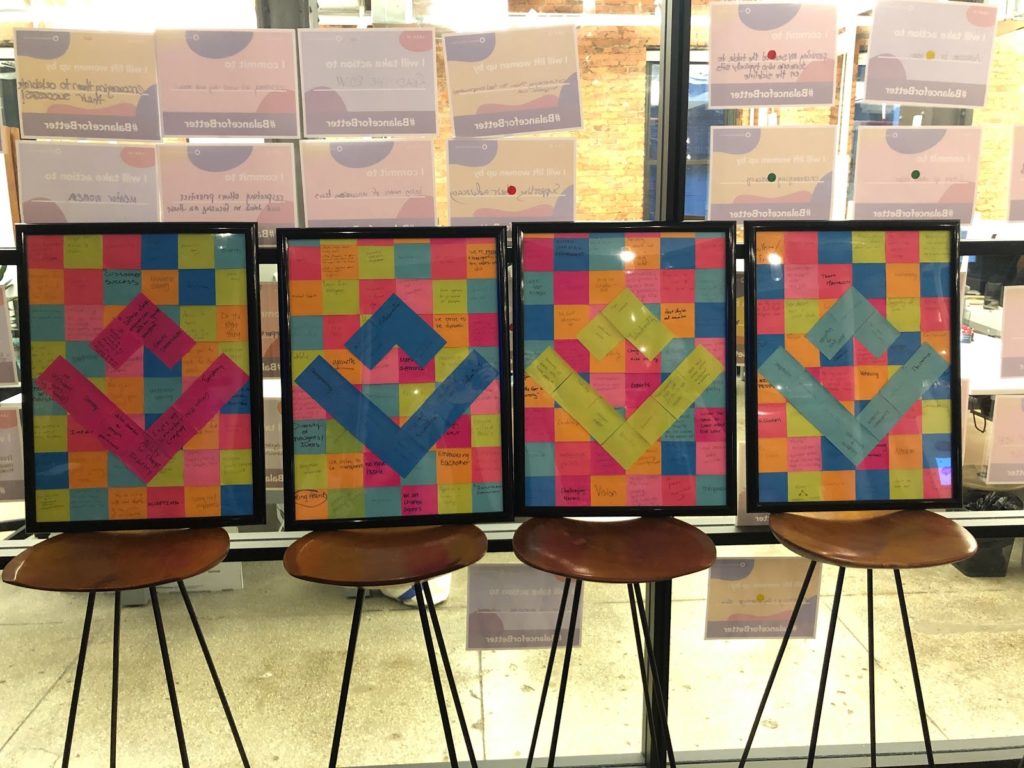 While it's been an exciting adventure and a source of company pride to have a complete list of company values there's more for us to do. We now have to live them. Luckily all six values are core to VTS. They aren't purely aspirational or values that we hope to live up to someday. They are a deep part of our company fabric and at the core of VTS' identity.
A few pieces of advice for those running a values process:
Having one point of contact in a bottom-up process is critical. You need someone to "own" the process from A to Z. This means one person to spearhead all focus groups, delegate meetings, and values committee meetings. Once the values are created it's also this person's job to align with all of your executives to evaluate how each value is embedded into their respective department.
Be clear in the early stages that you want your values to mean something. They have to be punchy and decisive. Refer to rules of the road with how our engineers framed up how to create powerful values here.
How you run the process is just as important as the end result. This was another mantra of our engineers when they came up with their engineering values, and not surprisingly, company values are no different. Because we involved every single person in the organization, each employee felt they had a voice and a say in the end result.
Mix up people in the focus groups and have executives participate. It's a learning experience for leaders to hear firsthand why people show up to work and what's important to them about working for the company.
Partner with highly engaged and motivated employees. A huge reason for the success of this process was VTS' Values Committee. These people were part of the process from day one and helped ideate on how we were going to go about running the show. They were also the biggest champions for getting their colleagues to attend the focus groups and spent many hours word-smithing until we got it right.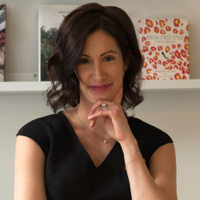 Jena Booher is a strategic culture consultant, therapist, and entrepreneur. With a decade of experience as a sales-trader on Wall Street combined with her Ph.D. in Mental Health Counseling, Jena brings a unique combination of professional experience and academic background to her work. Using her expertise in work psychology and workplace well-being, Jena helps companies create sustainable, scalable cultures.