5 Articles to Read Before ICSC RECon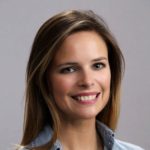 Director, Content and Communications, VTS
As they do every year, tens of thousands of retail real estate landlords, brokers, tenants and vendors will soon converge in Las Vegas for the global retail convention, ICSC RECon.
There's a lot to absorb at this whirlwind event, between the many meetings, networking, panels, and parties. One thing that you don't want to do is go completely unprepared. We've put together a list of suggested reading before you get on that plane and head to Sin City.
1. Know what's top of mind for retail's leading executives
RECon will be abuzz with chatter about the state of the retail sector. In order to have the most productive conversations with the right people, you need to talk the talk too. The best way to prepare is to know what's top of mind for retail's leading execs and, if you're not already in the know, familiarize yourself.
To get you started, check out this GlobeSt.com article. They chatted with a few retail execs to get a sense of the big topics they expect people to be talking about at RECon.
Naveen Jaggi, president of America Retail Services at JLL, expects a conversation about the increased real, or shadow vacancies that have arisen as a result of the retailer bankruptcies that have occurred over the last year, and how to creatively deal with them. Nevertheless, he's cautiously optimistic, thanks to underlying consumer fundamentals remaining relatively strong over the first quarter.
Brandon Duff, regional director of Stan Johnson Company, is looking forward to hearing about the aggressive expansion plans of new and existing retailers. He also predicts a lot of talk around rising interest rates, and how this will impact investment strategies.
2. Get survival tips from the experts
VTS asked four ICSC veterans for their top tips on how to get the most impact out of this time spent in the desert.
James Chung, Cushman and Wakefield's Executive Managing Director encourages attendees to maximize the opportunity to see and be seen. "We have very few opportunities in today's digital age to have face time with our industry. There's no better place to do it," he says.
Trey Peckenpaugh, Senior Vice President at Rouse Properties has a somewhat old-fashioned card up his sleeve – handwritten thank you notes. "I know it's a lost art but it's a very easy way to make yourself stand out in a crowd."
For Brad Rohrbaugh, Vice President – Retail at Bennett Williams Retail, it's all about comfortable, broken in shoes. "This is our industry's largest meeting which is spread out in close to one million square feet," he notes. "You want to make sure that the 10 miles you will walk every day are comfortable."
And for Jesse Tron, Managing Director at M Group Strategic Communications, planning is everything. "If you don't have your flight or hotel booked yet, don't worry, just make sure you aren't behind on your schedule. So start setting up your meetings now...no really, like right now."
3. Be up to date with the latest trends in experiential retail and technology
It's no secret that brick-and-mortar retail has had some hard times lately. Even that might be putting it lightly – almost 7,000 stores closed in the US last year and e-commerce sales growth is pulling ahead of total retail sales, according to CBInsights.
There are, however, bright spots. In this article, CBInsights highlights how, in light of a changing landscape, hundreds of tech startups have emerged to help brick-and-mortar retailers use non-traditional methods to adapt and stay competitive. One example – big-box retailers Ikea and Best Buy are offering services in the homes of their clientele, in an attempt to deepen relationships.
4. Know what the industry's leading landlords and investors are doing to stay ahead and be ready to talk to them about it
You never know who you're going to run into at ICSC. With the biggest names in the business attending, you'll have an unparalleled opportunity to chat to them about how they're confronting retail's challenges head-on, so make sure you know what they're doing.
Brookfield Property Partners is a great example. Not only did they recently announce their new venture unit, Brookfield Ventures, which will look to invest in real estate technology, they're also planning a retail experiment of sorts on iconic Manhattan retail shopping destination, Bleecker Street. The Wall Street Journal recently reported that the global real estate developer and investor recently acquired four retail properties with seven storefronts on the street, and has plans to create an incubator for emerging online brands and new retail concepts. Their objective? To get a feel for the market and try out new brick-and-mortar strategies.
5. Make sure your technology is up to date
While you don't need to have the latest and greatest devices in technology to get the most out of RECon, there are a few simple apps that will make your life a whole lot easier while you're there.
Check out these six apps to download onto your iPhone before you leave. With solutions for simplified note-taking, storing business cards in seconds and easily staying on top of your deal pipeline while you're away, you'll thank us later.
And don't forget to follow @ICSC and #RECOn on Twitter for the latest news and alerts in the lead up to the conference and when you're on the ground.
Good luck and enjoy!