Incorporate Your Values Into Everything You Do: the Fourth Rule to Building a High Performance Culture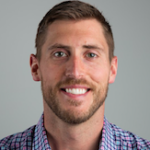 From communicating to employees and customers, to evaluating our processes, to developing product, our core values are ingrained in everything we do. And as CEO of Hightower, I ensure that every employee lives and breathes these values.
These are our values. We didn't over-think or engineer them, but they're absolutely key things that are really important to us. They are:
Ownership
Craftsmanship
Kaizen (the practice of continuous improvement)
Transparency (with customers and with the team)
Customer Empathy
Why are values so important to define? We use our values to guide decisions. In my first post I outlined how at Hightower, one of the fundamental goals myself and my cofounders had was to build a company that was agile and could respond to the pace of change of the world around us. I've outlined a few of the key insights and beliefs necessary to build an organization that can do this, but to simplify this for our organization as it scales we need some simple rules that everyone in the company has internalized so that they can make autonomous decisions without having to vet it through layers of hierarchy. Those simple rules are our values.
Communicating values and giving them a place of prominence in your organization are of course important. But if your values aren't guiding action and outcomes, they're just words. That's why at Hightower, we don't just talk about our values. We live them and this is the most important element. Here are some of the ways we live our values.
As I covered in my previous post, you need to hire, reward and fire based on values. Our values are part of the rubric we use in going through the hiring process. We've respectfully let people go (even if they were performing) because they didn't fully demonstrate our values.
We reward employees based on our core values because we build and adapt our OKRs (objectives and key results) based on the results.
We hold ourselves accountable to our values by having a quarterly survey to determine if we're living our core values.
And lastly — most importantly, we use our values to guide day to day decisions. If there's something that isn't quite right and we've neglected to fix it we know we need to because it's counter to our value of Kaizen. So we make the decision to focus on getting it fixed.