Industrial Real Estate Fundamentals Tighten as Sector Keeps Evolving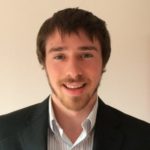 The fate of industrial real estate is tied to e-commerce. In today's market, that's nothing to complain about.

Over the course of Q2 the sector experienced tightening fundamentals, a growing construction pipeline and rising demand from investors and tenants alike. These trends position industrial real estate for continued success over the coming quarters. Yet the sector is not likely to remain static, and from shifting demands to the growing importance of last-mile facilities, industrial real estate is on track to keep evolving.
Fundamentals tighten
According to Colliers International's latest report on the sector, in Q2 the U.S. industrial market posted its 29th consecutive quarter of positive absorption. Growing demand from e-commerce fueled most of the 51.6 million square feet of net absorption over the quarter. While 109 million square feet of new supply delivered over the first half of 2017, the national industrial vacancy rate stood steady at 5.4% for the second quarter in a row. That's the lowest rate ever recorded, and JLL said that even if the construction pipeline were to dry up completely, the 130 million square feet of unleased space available in the market would be 100% leased over the next two quarters.
Of course, the construction pipeline is not drying up. Instead, some 216 million square feet are currently under construction. That's the second-highest quarterly level ever experienced, and Colliers only expects vacancy rates to inch up modestly as it is delivered. At the same time, rents advanced to an all-time high of $5.35 per square foot over the quarter to mark an annual increase of almost 6.5%. On an individual basis, several markets in California near San Francisco and the Central Valley enjoyed double-digit rent growth. Much of this success is due to e-commerce.
E-commerce fuels demand
U.S. e-commerce sales advanced 16% over the course of Q2 compared to the same time last year, and Colliers said online sales now account for 9% of all retail sales. That dynamic is sending ripples through the entire retail sector, changing the role of brick-and-mortar and forcing a greater emphasis on omnichannel strategies. That trend is not expected to reverse anytime soon, and experts predict e-commerce sales will grow around 15% or more each year and hit $523 billion by 2020.
That's only good news for industrial real estate. Warehouses and the logistics that connect them form the backbone of e-commerce, and e-commerce's lightning-paced growth signals sustained, growing demand for industrial space.
JLL said e-commerce and logistics distribution companies signed more leases for properties under construction than for existing ones over the quarter, showing there is a powerful appetite for growth. Amazon and other online sellers are constantly expanding their foothold while racing to offer same-day delivery services, and that trend promises to both support and change industrial real estate over the coming quarters.
Looking ahead
Although fundamentals for big-box properties, facilities larger than 200,000 square feet, are still strong, both JLL and Colliers said demand is growing for urban-infill locations. These properties are typically smaller, second-generation spaces closer to consumers, and they form a critical link of last-mile distribution systems. While urban warehouse have been largely ignored in recent years, demand for them is heating up as retailers race to offer same-day delivery.
Colliers said cargo volumes at U.S. ports remain strong and are on track to grow, suggesting nearby industrial properties will benefit from strong demand. This dynamic is especially helping regional distribution centers. Colliers said many secondary markets, like Cincinnati, Savannah, Charleston and Houston, are growing as occupiers focus on keeping warehouses near seaports fully stocked to decrease delivery times to consumers.
When it comes to global trade, fears over possible trade wars are beginning to subside. While NAFTA negotiations started in August, it's unlikely there will be any market consequences until next year, although landlords and investors alike would do well to monitor how discussions progress.
The industrial sector has been growing since the dawn of e-commerce, and Q2 was no different. Yet while the sector is expected to continue its growth thanks to strong fundamentals supported by e-commerce, there are certain areas that are changing. Demand for big-box facilities remains strong, yet the growing focus is on smaller urban properties. The sector is experiencing rapid construction, but demand is strong enough to keep pace, pushing vacancies to an all-time low. Whatever way you look at it, industrial real estate is in position to keep growing, keep evolving and keep generating strong returns for investors.