Innovative Thinking Paves a Way Forward for Brick-and-Mortar Retail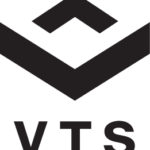 Retail is constantly changing, though at a faster pace than ever right now, it seems. The rise of Amazon and online shopping has greatly accelerated over the last few years, causing significant disruption in the traditional ways that consumers used to shop.
But several brick-and-mortar retailers are fighting back, both with the use of technology, and marrying the in-store experience with online shopping, which is helping several chains open hundreds of stores, as detailed in a recent report by CB Insights.
Here are a few of the observations made by the research firm.
Repurposing square footage
Stores are using many techniques to adapt, and a big one is how they use the space inside their walls.
For one thing, retailers are making their spaces more experiential for consumers and not just relying on transactions at the register. CB uses the example of an Ikea that opened late last year in Dallas, and it's pretty innovative for a lower-cost (though stylish to some) furniture store. It offers virtual reality demos in a shipping container, ways to shop online in the store and pick up items there, and instead of being multilevel like many Ikeas, it is all on one floor with a restaurant in the center.
In the department-store arena, Kohl's has realized that a smaller store is a more profitable one. The retailer is shrinking hundreds of its stores from 90,000 square feet to 60,000 square feet and looking at smaller locations that total 35,000 square feet. The good news for landlords is that Kohl's sales and profits beat expectations during its most recent quarter.
Then there are stores simply around to drive online sales and act as showrooms, which was once a fear of retailers, and products have been designed for display accordingly in spaces. Companies that make most of their revenues online and through other channels, such as Apple and Warby Parker, are basically using their physical stores more as places to promote their brand than to gain primary business. And it has worked for Apple pretty well so far.
Grocery innovation and intense competition
Arguably the most competitive space in retail right now is in the grocery sector, especially after Amazon's unexpected purchase of Whole Foods surprised the industry, to put it mildly.
CB puts a strong focus on discounter Aldi, which is rapidly opening stores across the United States and could reportedly become the third-largest grocer in the country by 2022.
Other than low-priced private brands, its stores fit into 12,000-square-foot shells, which opens the door for landlords looking to lease those hard-to-fill spaces and retailers wanting to downsize, such as the Aldi partnership with the aforementioned Kohl's, where it is taking up some of the latter's empty spaces.
Aldi's discount growth, paired with the strength of Whole Foods with Amazon's backing and the several natural foods chains gaining traction, such as Lucky's Market, traditional grocers like Kroger are in a tough spot and are having to cater to both. It still remains to be seen if they can be everything to everyone.
New demographics and niches adding stores
Many concepts that are expanding and taking up vacant retail real estate are hitting different demographics and consumer niches that traditional chains did not cater to well, CB reported.
Dollar stores, which used to be looked down on by landlords, are expanding tremendously, with more products and little end in sight regarding the space they want to take up. Even shoppers with traditionally higher incomes will visit these locations to get stores and add traffic to a retail center.
Also, CB calls out Five Below and its success as an off-price destination with every $5 or under as being a great way to focus on teenagers with limited budgets.
Meanwhile, outfits such as Camping World and Tractor Supply Co. cater to a rural and specialized outdoors customer that can't find the specialized goods they might require at a mass discounter or typical home-improvement chain.
The fact that retail is constantly changing is a given. Though online is given a lot of deserved credit for taking up a larger share of overall revenue through the last few years, retail real estate is performing, and there are plenty of exciting reasons to think that could continue.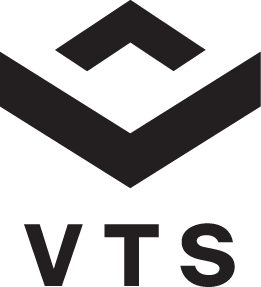 Ian Ritter is a veteran business journalist who has covered the retail and commercial real estate industries for more than a decade. He has held high-level editorial positions at GlobeSt.com and was formerly an editor at the International Council of Shopping Centers magazine SCT. He is a regular contributor to VTS' blog and is also online content manager for the engineering firm GRS Group's blog. Over his career, Ritter has written for several publications and holds a Master's degree in Journalism from Columbia University.