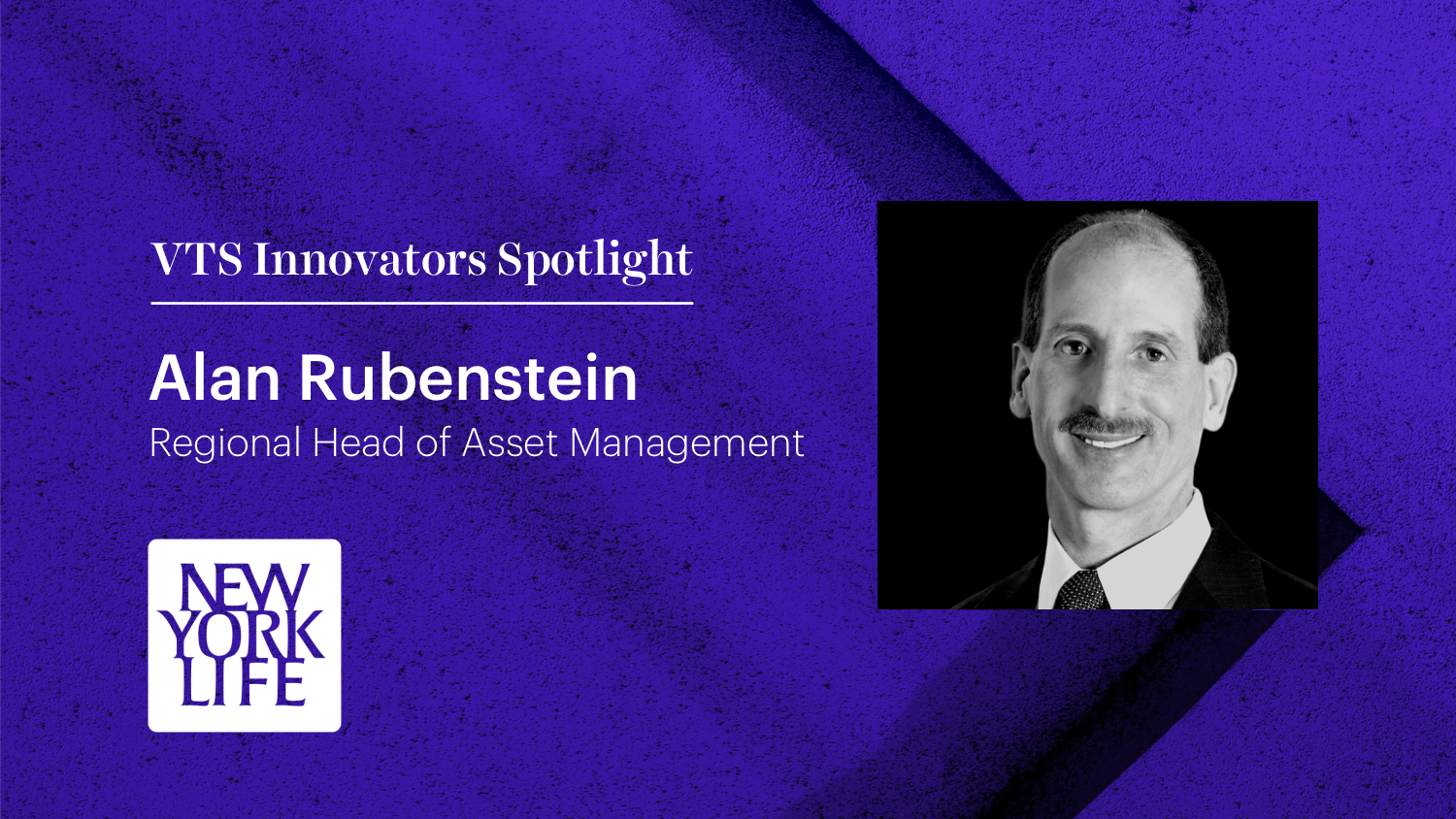 New York Life Regional Head of Asset Management Alan Rubenstein Talks Tech and the New Reality of CRE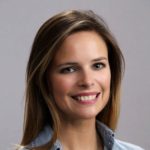 Director, Content and Communications, VTS
New York Life is a company has long embraced innovation and is ramping up technologies at its properties to meet tenants' changing needs and drive portfolio performance for investors. Technology gives their teams access to real-time information and the ability to slice and dice data to make better decisions more quickly.
Alan Rubenstein, regional head of asset management at New York Life was a panelist at VTS' global user conference Accelerate in 2018. We sat down with him to find out more about how the company is positioning itself to capitalize on continuing technological advancements in a business world that's moving faster and faster.
"Time is a huge factor," Alan tells us. "We're working at a greater and greater speed. Having the ability to collect, synthesize, and analyze information, determine direction, and get directives out at the speed that business moves today, is the current reality."
Enjoy.
VTS: How did you get your start in commercial real estate?
Alan Rubenstein: I fell into it. I was taking a financial accounting class and the professor knew that my future employer was looking for a tenant rep salesperson. I tried it out and had success, and then I moved successively onto the ownership side, then into development, then asset management and then fund management. I've been iterating between those concentrations at various firms.
VTS: What are your current responsibilities at New York Life?
Rubenstein: I'm the East Regional Head of Asset Management, so I run a team and territory and a book of investments for the firm. I also oversee all ground-up development within that portfolio, so I'm working in development and on the asset management side. And to put the icing on the cake, I'm also going to be the portfolio manager of a newly raised fund that will kick off soon.
VTS: You've held senior roles across areas including asset management and fund management for some of the world's preeminent real estate firms. What is it that you love about your job?
Rubenstein: I've been fortunate to have built my skill set and track record to the point where I can dive into multiple disciplines and add value at each of those levels. The challenges and opportunities that present themselves on a daily basis allow me to draw from that experience and find ways to apply it successfully.
You have your own skill set and then you're working in an environment – like a Hines, Clarion and New York Life – where you have the opportunity to work with high-caliber colleagues and counterparts that make the process even more enjoyable. For most of my career, on any given day, I could always trust in the fact that I'm going to get a new puzzle to solve, a threat to mitigate or a chance to develop a creative solution in my work environment. I love going to work.
VTS: In your role overseeing asset management for New York Life, what trends or market shifts are top of mind right now and how are you adapting?
Rubenstein: We work in four different food groups and all of them are shifting. There's dislocation in office, retail and multifamily. Only industrial is insulated for the time being. Specifically, on the office side, evaluating the co-working trend and cracking the code for creating millennial-friendly office environments are at the top of the list.
Keeping your multifamily product differentiated, while dealing with the Airbnbs of the world, keep apartment investments interesting.
And the retail landscape feels like Hawaii. When and where is the next eruption and how do you attract the right tenant mix without giving away all of the economics? It's a very challenging space. We develop strategies around addressing the threats, so that we can deliver positive performance and create the value.
VTS: You mentioned cracking the coworking trend. There's this shift to a tenant-centric market. Do you see that shift driving the future of the industry?
Rubenstein: Absolutely. There's always been a focus on the tenant experience, but it's just been accelerated and enhanced now because of the demographic shift from baby boomers to millennials. The number of millennials in the workforce just bypassed the number of baby boomers, and every year the differences will keep shifting as the baby boomers eventually retire. It's becoming more pronounced because millennials want what they want. They know what they want and they're not going to compromise.
If corporations are at the mercy of millennials, that means in order for them to compete for talent, they need to be in the best possible environment to attract and retain that talent. It's a battle for talent, and we're an integral part of that.
VTS: In terms of that battle for talent, what are you specifically doing in your buildings or developments to address that? Can you offer examples of adding amenities?
Rubenstein: We're always adding amenities, and those amenity offerings are increasing in number and scope. You have to do more. Technology is also something we're investing in. Folks want to use their phones to access their suite, get on the elevator and call for food. There are services like Fooda that bring food to the building from local restaurants and set up, and you can order online. If you're hot, you can punch your phone and have the temperature change where you are.
You need responsive building management systems in order to do all of this, so you have to ramp up on the technology. On the development end, we're building a brand-new office building in Nashville, and we built it with higher floor-to-ceiling heights, floor-to ceiling windows, lots of natural light, column-free and completely open. Our first tenant is going to have a really tricked-out environment, so we're really excited about what they're going to do.
They will have lots of bodies. It's your prototypical 'jam them into a little bit of space,' but they will have break-out areas and huddle rooms. We need the building systems that respond to the industry requirements of having more people in the space, including the appropriately sized restrooms.
VTS: How is technology changing your approach to asset management?
Rubenstein: I was on a panel last year at Accelerate and we were talking about how technology is giving us access to important information on a real-time basis, and having the ability to slice and dice data, so we can make better decisions more quickly.
Also, technology allows you to put that information in the hands of the essential team members in the evaluation and decision-making process, so there's more efficiency in communication and thought process and you can reach conclusions more quickly.
Time is a huge factor. We're working at a greater and greater speed, and having the ability to collect and synthesize and analyze information, and determine direction and get directives out at the speed that business moves today, is the current reality. Without technology, we would be working at a much slower pace, which is probably how things worked about 10 years ago.
VTS: You've spoken twice at Accelerate. From your perspective, why should your industry peers be there?
Rubenstein: My fellow panelists are smart, insightful real estate veterans who operate these huge platforms. Getting insight into how the leaders of the industry successfully navigate the pitfalls and take their groups to the next level is invaluable for the folks attending.
Anyone in the industry, at any level, can benefit from hearing about their experiences and putting these insights to work at their own companies – how they invest, how they asset manage. And that's all anyone wants out of a conference. They want to hear new ideas. They want to hear how these people are doing it and see if that will work in their environment, or adapt it in a way that will make them more successful.
VTS: What would you be doing if you weren't in real estate?
Rubenstein: I love this job and I've been very lucky to work for the firms I've worked for, and the colleagues I've worked with, and the types of really challenging projects I've been able to work on – in good markets and bad markets. But if I never went the route of real estate, I may have ended up in the film industry, perhaps working my way to producing.
There was a great film program at my college, and I was very interested in it. That would be a path that I would find equally challenging. I can't see myself living in LA, but I love film and going to the movies, and if you want to love what you do, I think that would have been a great area for me.