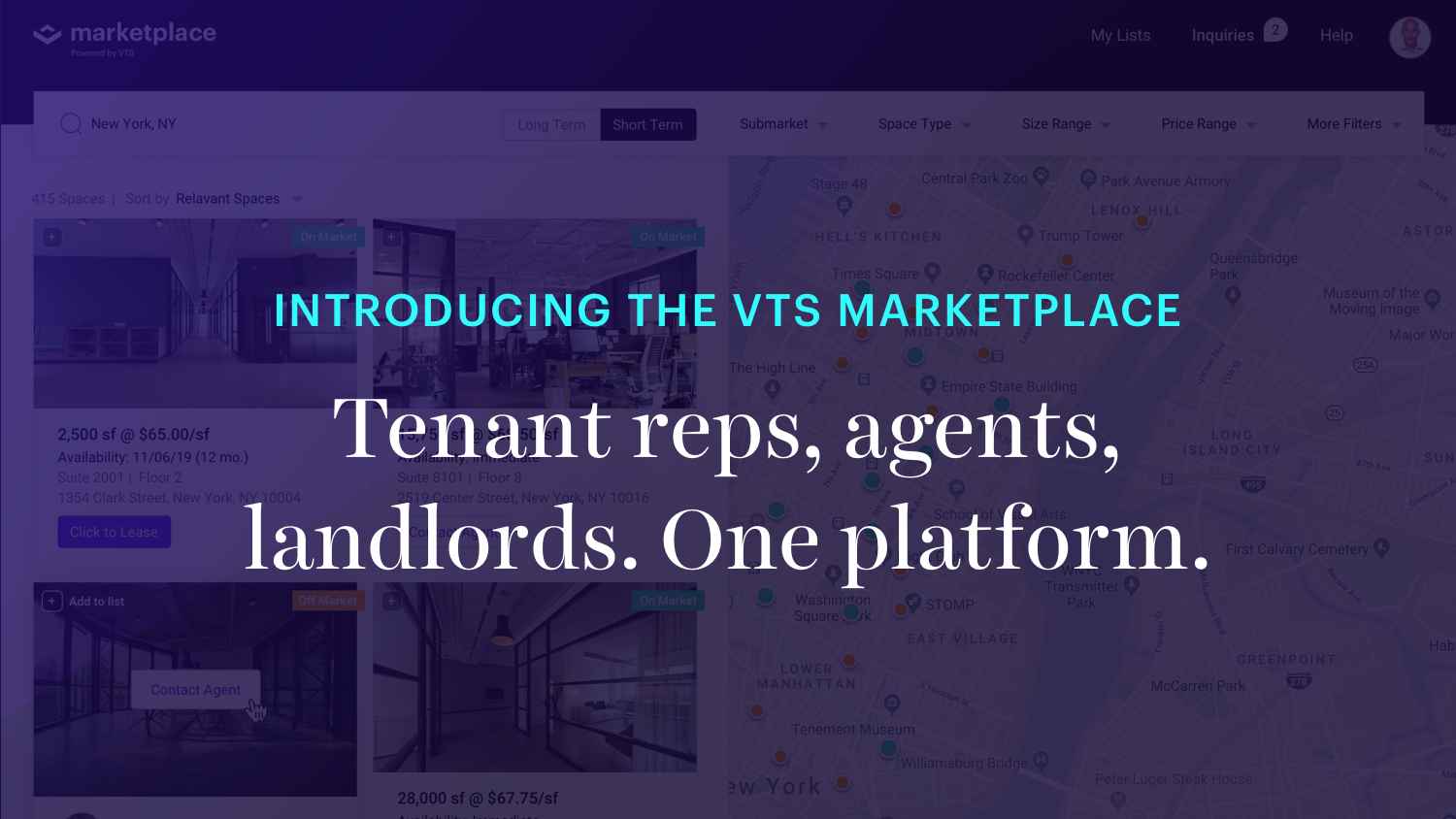 Introducing the VTS marketplace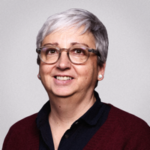 Chief Marketing Officer, VTS
Today is a big day at VTS — in a first for the global commercial real estate industry, the team at VTS is proud to announce the VTS marketplace. It will be commercial real estate's only end-to-end commercial real estate marketplace, built for both landlords and brokers, and powered by the nine billion square feet of real-time property data managed on the VTS leasing and asset management platform. You can read our official announcement here.
Deals are going to get done even faster: built on the industry's #1 leasing and asset management platform, the VTS marketplace will provide the infrastructure for landlords, brokers, and tenants to lease online.
The VTS marketplace will enable landlords and agency brokers to use the VTS platform to run the entire leasing process online using real-time market data to dynamically price their available space and lease negotiations. Tenant Reps will be able to service their clients in an entirely new way with the ability to search for space both on the market, as well as off-market via VTS' "future supply" data.
Watch the video below to hear our CEO Nick Romito talk about why he's excited about the VTS marketplace and what it means for our landlord and broker customers.
If you're a VTS customer and would like a 15-minute briefing about what the VTS marketplace means for you, click here.
If you're not a VTS customer but would like to learn more, request your free demo now.