Investors Bet Against CMBS as Retail Weakens, but Retailers are Fighting Back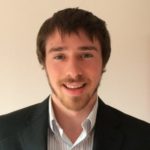 Retailers have been suffering since the rise of Amazon. Now retail's weakness is infecting the commercial mortgage-backed securities market.

There is a growing trend of investors making a series of bets against some of the riskier parts of the CMBS market, largely due to its connection to struggling retailers. In fact, in February Deutsche Bank AG said that it was time to bet against CMBS. Yet despite the enormity of the challenges facing the sector, mall landlords and retailers are taking steps to reverse the trend.
Retail anchors the CMBS market
Retail is a key anchor in the CMBS market. Retail loans account for over 26% of the $61.1 billion CMBS debt ready to mature over the next six months, according to a recent Trepp report. Worse yet, earlier this year the retail sector replaced the energy sector as the most distressed and at risk of bankruptcy in the entire economy. And that title is well earned — according to stock analyst firm Hedgeye, retail bankruptcies currently outpace levels seen during the height of the Great Recession.
Considering the fundamental connection between retail and the CMBS market, coupled with record levels of weakness in the retail sector, it's small wonder investors are betting against CMBS.
Investors bet against CMBS backed by retail
Investment firm Alder Hill Management recently increased wagers against the bonds, and Bloomberg reported that short positions on two of the riskiest slices of the CMBS market are up 50% from a year ago and reached $5.3 billion this February. And Alder Hill isn't alone — Deutsche Bank and Morgan Stanley have both recommended buying credit protection, or shorting, segments of CMBS anchored by retail.
These recent bets against CMBS mirror trades made by Michael Burry and Steve Eisman before the housing market collapsed, which were made famous by "The Big Short." Investors shorting the sector buy credit protection, a position where they pay monthly premiums to the seller and are paid for CMBS losses that occur as tenants fall behind on loan payments. Since these positions are expensive to maintain, experts consider them a good indicator of impending weakness in a market. The Depository Trust & Clearing Corp. said investors bought a net $985 million in contracts targeting the riskiest types of CMBS this year, five times more than the previous three months, signaling investors are losing faith in the retail-backed parts of the CMBS market.
Ratings firms recently gave investors even more reason to be skeptical of the sector. In response to rising delinquencies in the CMBS market, DBRS Inc. and Kroll Bond Rating Agency lowered ratings on multiple property bonds tied to both malls and offices only a few years after grading them.
In an ominous, and somewhat dramatic, January report issued just as the company started to short CMBS securities, Alder Hill said, "These malls are dying, and we see very limited prospect of a turnaround in performance. We expect 2017 to be a tipping point."
But retailers aren't ready to roll over just yet, and the industry is taking steps to turn things around.
Retailers and mall landlords fight back
Despite the pervasive belief that malls are dying and retailers need to cut back substantially to survive Amazon's onslaught, mall vacancies actually held steady in Q1. Regional malls stayed around a 7.9% vacancy rate while neighborhood malls stand at 9.9%. While experts said the weakest malls are continuing to lose tenants, most malls are managing to keep occupancy rates stable.
While not all malls are dying, the ones that survive are certainly changing. Retailers have largely acknowledged e-commerce has fundamentally changed the market, and that today, surviving means evolving. In the spirit of evolution, mall landlords are increasingly using technology to track customer habits, better arrange in-store displays and even using mobile games to interact with customers, the Wall Street Journal reports. And utilizing technology works — a recent Intentional Council of Shopping Centers survey said 39% of shoppers would visit a store more often if they received personalized advertisements based on data gathered in-store.
Additionally, e-commerce impacts different retailers in different ways. Donahue Schriber chairman and CEO Pat Donahue drew a distinction between high-quality and mid- to low-quality retail when he told Bisnow, "So if you're an owner of high-quality product, I don't think it's ever been any better." Donahue said his retail portfolio is 96.5% leased, and his comments are in line with Vornado CEO Steven Roth, who recently predicted prime flagship retail locations will survive current market turbulence while lower tier properties are forced to reinvent themselves.
While most industry experts agree today is a tough market for retailers, an idea supported by record levels of retail bankruptcies, unchanged Q1 mall vacancy rates suggest things may not be as bad as they sound. Investors have moved from betting against retailer stock to betting against CMBS supported by retail. While investors hope to profit from retail's carcass, retailers and mall landlords are fighting to evolve and deny them that opportunity.