Is an Airbnb-Style Platform for Healthcare Real Estate Just What the Doctor Ordered?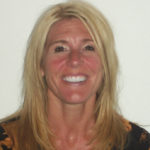 While Airbnb matches travelers with people with a room or house to rent, a similar platform has been launched for physicians with excess space – whether it's just a room or an entire office building.
Chicago startup Clineeds is a new listing service that's bringing the sharing economy to healthcare. The website helps healthcare professionals convert vacant medical and clinic space they're not using within their practices into rent while offering physicians and medical groups seeking to grow their practice a platform to find available space.
Doctors, chiropractors, dentists and therapists can list space for rent for free on Clineeds. The self-funded company only charges users who want "premium listing spots" for increased exposure of their space on the site.
Clineeds was founded in 2015 by two Chicago physicians. Co-founder Rishi Garg told VTS that Clineeds currently has more than 485 clinics listing space on their website and more than 4,800 active users registered. He said the startup has given doctors access to more than 1 million square feet of healthcare space that otherwise would not have been available.
This could come in handy since strong demand for medical office space pushed the national vacancy rate to an all-time low of 7.4 percent at year-end 2016, Colliers reports.
Most of the activity on Clineeds' site is from medical practices like plastic surgeons, massage therapists, dentists and dermatologists looking to expand. Many leases range from six to 12 months.
'For lease: Clinic space available Tuesdays, Fridays'
While many doctors have full-time leases, there's downtime within their practices, Garg said. Meanwhile, other doctors are looking for clinic space where they can see patients in a particular geographical area—but only part time.
"Most patients get their health care within five or six miles of where they live," Garg told Chicago Business. "If you look in New York, dermatologists have three different offices in three different parts of the city because they want to capture different parts of that market...The problem is rent is crazy."
"You really need to expand the geographical scope of your practice in order to maximize the number of patients you see," Garg told VTS. "A lot of the cash-based practices are using our website to expand the scope of their practice, but limit the cost of their rent. If I could hook up with another physician, who's not using their office space on Tuesdays [for example] – and it's a full-fledged, operational clinic — it makes sense to engage in that type of transaction."
Some docs don't want to 'go big'
Despite the trend of physicians moving away from small offices and joining giant healthcare groups, there are still doctors fighting this trend by starting smaller practices and looking for ways to save money, including sharing rent and equipment.
However, Garg says it's hard for physicians to lease their clinic space to these docs.
"Imagine trying to rent out your surgical space on Craigslist," he said.
To date, Clineeds is live in a number of cities, but the majority of activity is in New York City, San Francisco, Los Angeles and Washington, D.C., where real estate prices are very high.
How can brokers benefit
Brokers can also create listings on Clineeds for free and network with healthcare professionals looking to lease (or even buy or sell) space, Garg said.
"We feel very strongly that we're opening up the commercial healthcare market space," Garg said. "Healthcare professionals are busy. We don't have time to find the right space, negotiate the terms, create the lease agreement, perform a credit check and execute the lease… We're bridging that gap between doctors and brokers and bringing them all together in one platform… When I was looking for an apartment in Chicago, I had access to over 50-plus realtors. As a physician, I had to literally call about three dozen healthcare offices in Chicago to find the perfect part-time office space."
It can be a networking tool
"I think it's a really great idea," said Evan Lewitt, who works in CBRE's healthcare brokerage services in the Greater Los Angeles and Orange County markets. "I think there's a need for it. Doctors are now increasingly looking to share space and be creative and connect with other doctors, and this is a great platform for that... It's kind of like Craigslist in a way, but just for one specific section of Craigslist. There are other ways to connect, but I think it's great that there's someone out there marketing specifically for healthcare real estate."
As a broker, Lewitt sees advantages to Clineeds' platform. "I like going on and seeing what people are looking for," he said. "If someone says they're looking for space in Huntington Beach and I have a listing in Huntington Beach, I can send them the brochure and see if they want to take a tour. It's a way for me to find people looking for space."
Clineeds also offers a platform for retiring physicians to sell their practice, which often includes a commercial office building. "That's another key area for commercial realtors," Garg said. "A huge portion of that practice's value is actually derived from the real estate."
A better way to fill space
Despite low vacancies, a significant amount of new medical office space is coming on line nationally. One survey found that in 2016, 19.4 million square feet of outpatient medical real estate development projects were completed, totaling nearly $7.7 billion in construction value, and another 17.3 million square feet is under construction.
Garg said Clineeds was founded on the premise that medical groups continue building clinics and hospitals so fast that eventually there will be a large surplus of space, and healthcare groups will need a better way to fill unused space.
"You don't realize how much overcapacity there is in healthcare," he said. "These hospitals are building buildings as fast and big as possible for brand awareness, but sooner or later they will have so much excess capacity and real estate on their books, and they're going to have to deal with it. We give them an opportunity to monetize these assets."