Is Online Grocery Delivery a Threat to the Traditional Supermarket?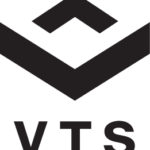 There has been a lot of talk lately about onlinegrocery delivery.
Over the past few years, Amazon, Google, and Instacart have all been developing same-day grocery delivery — and getting a lot of attention for it. The services area perfect combination of convenience and e-commerce for a millennial consumer.
The rise of same-day grocery delivery
In some ways, this is a story already told — just with different names. E-commerce has shaken up many other parts of retail, and now it's reaching grocery stores.Most of the online grocery purveyorsare popping up in the country's technology hubs and urban locations. These markets are much more dependenton public transportation and residents are limited to what they can carry in their two hands.
AmazonFresh, for example, first launched in Seattle. Since then, it has expanded to the New York City area, Philadelphia, the Bay Area, and other locales where people rely heavily on public transportation. Hauling groceries on a bus or subway is a complete pain, thus adding to the appeal of delivery services.
FreshDirect also made some serious waves when it launched in New York City in 2002. The logic behind this was for people not to have to schlep stuff around, and have convenience, when they don't own a car. At the end of 2014, 16% of New Yorkers ordered groceries online.
Millennials have also been a boon to same-day online grocery delivery. In a world where millennials are becoming the most sought-after consumers, adaptability is key. They enjoy personal experiences and want things on demand.
What it means for the traditional players
Several of the larger chains have tried entering the online delivery game. Kroger, for example, made several acquisitions in 2014 to develop its delivery muscles. It now offers delivery in Denver and a "click-and-collect service," in which you order online and pick up in any of 200+ locations.
Whole Foods made similar progress, signing a five-year deal with Instacart. The exclusive partnership is a clear signal from Whole Foods that it is trying to attract a younger generation of shoppers, and gain a competitive advantage againstsome big box retailers.
While these major chains are trying to offer delivery, many smaller chains will have trouble following suite. Supermarket operators traditionally have very small profit margins on the goods that they sell, so constructing a food delivery service would be a particularly difficult endeavor.
The grocery store experience
One of the biggest challenges facing online grocers is the lack of tactile experience. The leading reason consumers wouldn't order their groceries online is because they "prefer to pick out [their] own foods," according to a survey by BMO Capital Markets. In other words, they want to pick the ripe fruits themselves.
Capitalizing on this trend, many supermarkets — just like the luxury retail sector — are playing with the idea of experiential retail. Places, such as Eataly, which create an experience where people can enjoy, touch food, and maybe eat something during their shopping experience, are becoming popular.
That's becoming much more of the norm in shopping centers across the country. Commercial real estate owners are looking to garner these tenantsthat cankeep customers lingering in their centers longer. On the other end of the brick-and-mortar scale, discounters like Aldi are very popular right now with both landlords and shoppers.

These developments, as well as the new push for same-day delivery by non-traditional players, are going to make it increasingly tough for the middle-of-the-road operator, and the landlords that house them. Just like traditional department stores, it is getting more difficult to be everything to every consumer with the several popular options out there that specialize on one thing, whether it be convenience, price or luxury.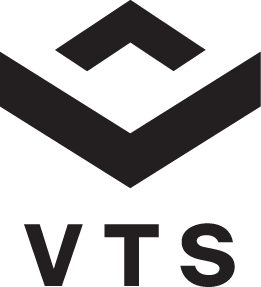 Ian Ritter is a veteran business journalist who has covered the retail and commercial real estate industries for more than a decade. He has held high-level editorial positions at GlobeSt.com and was formerly an editor at the International Council of Shopping Centers magazine SCT. He is a regular contributor to VTS' blog and is also online content manager for the engineering firm GRS Group's blog. Over his career, Ritter has written for several publications and holds a Master's degree in Journalism from Columbia University.