Is There a Relationship Between Leasing Activity and Startup Activity?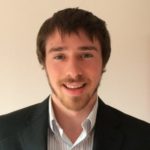 When a new businesses forms one of the first things it needs is space. That means, with all other things being equal, there is an important connection between the rise of startups and a market's leasing activity. But of course all things do not remain equal, and we wanted to see if there was indeed a connection between entrepreneurship and leasing activity.
Startups are on the rise
Startup activity rose in 2016, continuing the climb in 2015 according to this year's Kauffman Index. And that growth was much needed—just two years ago startup activity was at its lowest point in the last twenty years. Today it's close to the peak achieved before the Great Recession.
The driving force behind much of this growth is the rise in opportunity entrepreneurship and an uptick in the rate of new women entrepreneurs. Some of the key areas hosting this growth include the usual suspects: California, Colorado, and Texas, joined by lesser known havens in Florida and Nevada. The five metro areas with the highest startup activity in the US are Austin, Miami, Los Angeles, San Francisco, and Las Vegas.
Yet despite much of the positive news concerning startups and their growth over the last two years, long-term trends are more concerning—from 2006 to 2013 startup density in the nation's largest 40 metro areas decreased by 24%, revealing startup activity remains below historical norms.
The leasing story
On the leasing side, JLL's Q2 Office Outlook report shows a huge rebound in leasing activity, replacing Q1's 17.3% decline with an 18.2% gain. Primary markets such as New York, Washington DC, Boston, Chicago, and Los Angeles drove the surge, accounting for over 38% of total leasing volume. On top of that, expansionary leases of 20,000 square feet or more took the lead as the majority driver of activity, totaling over 46% of signed leases.
The largest tenant contractionary moves were among financial services tenants, with 16.7% of activity reflecting shrinking leases. Even so, financial firms remained the second strongest drivers of leasing activity, second only to tech firms who bucked concerns they would start shrinking with 53.1% of their leases representing expansions while only 4.3% showed shrinkage. Overall, tech firms inked leases for 5.8 million square feet.
Leasing environment in the top startup cities
In order to judge how startup activity in a market impacts the local leasing environment, or the other way around, lets zoom in on the top three metro areas with the highest levels of startup activity: Austin, Miami and Los Angeles.
In Austin the motto is "We can't build fast enough," writes Travis Rogers, a research analyst at JLL. Five new office buildings hit the market in Q2, together containing over 480,000 square feet, and they were delivered 90% leased. As if that isn't impressive enough, the four office buildings currently under construction and slotted to hit the market before the close of Q3 are collectively 75% leased. On the startup side, Austin comes in first place in Kauffman's Index with  105.2 startup firms per 1,000 firm population with 0.6% of adults becoming business owners in a given month.
In Miami leasing activity rose to roughly 200 deals, each signing a median 2,000 square feet, yet deal size shrank in the business district to just 3,500 square feet and to 3,200 square feet in the suburbs. Despite these changes landlords are still confident enough to raise rents for the ninth consecutive quarter, jacking up prices by 1.6%. Just behind Austin, Miami comes in second in terms of startups with 1153 startup firms per 1,000 firm population and 0.49% of adults starting their own business each month.
Los Angeles is the only city that's both one of the top startup locations and a main driver of national leasing activity. The city enjoyed 223,012 square feet of net absorption during Q2 and a massive 9.4% 12-month rent growth. On the startup side the city boast 91.5 startup firms per 1,000 firms, with 0.51% of adults becoming entrepreneurs in a given month.
One doesn't cause the other
All three top startup cities support strong leasing environments, suggesting there is an overlap between startup havens and a strong real estate market with robust leasing. In Miami deals were up but the space for each was down, a trend that fits with a market experiencing a boom in startups, which typically require smaller amounts of space.
It's also clear that a robust startup environment is not a necessary component for strong leasing. Five primary markets account for nearly 40% of national leasing volume and only Los Angeles is both a primary market and one of the top startup cities. That means four of the largest leasing markets in the country are not among the top five startup cities. Instead of one causing the other, strong leasing environments facilitate the growth of startups while startups are not the main drivers of leasing activity.