It's Not Just a Job: WeWork CPO on Rethinking the Workplace as a Community Platform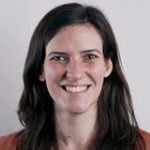 If half of your waking hours are spent at work, it needs to be a place you look forward to spending time. It needs to be a dynamic atmosphere that fosters innovation and creativity so passionate creators can collaborate and do their life's work. WeWork's explosive growth speaks volumes about the demand for and success of this type of work environment.
During his keynote at VTS' Accelerate 2017, Dave Fano, the Chief Product Officer at WeWork, explained that the workplace is no longer simply a place where "stuff" gets done in isolated grids between walls. The nature of work is changing, and with that, office environments need to evolve.
Changing an ingrained mindset in commercial real estate
While most workbenches only need to be 30 to 40 square feet, some private offices are as large as 350 square feet. When you factor in attendance at 50%, this leaves caverns of dead space where no one wants to spend their time. "People want energy and buzz where they work," Fano said.
An inaccurately sized space, and disinterested landlord, was actually the genesis for WeWork. The founders leased a 10,000 square foot space for a previous business even though they only needed 5,000 square feet. They were small tenants and had to sublet the unused space on their own. The rest is history.
"People do things just because it's always been done that way. But this is starting to change," said Fano.
It takes all types
Fano shared that WeWork has 125,000 members and not all are startups and entrepreneurs as one might expect. Twenty-five thousand members are companies with 1,000 or more employees. This user base represents 33% of WeWork sales and is their fastest growing segment.
"Large enterprises actually want to be smaller," Fano said. "They want to act smaller, they want to be agile, they want to be nimble, they want to make fast decisions, not long fifteen year decisions or ten year decisions."
He explained that companies don't want to be embroiled in lengthy lease negotiations or tied down by long-term, rigid office terms that don't fit their needs in a constantly changing business environment. In his experience, dynamic, fast-moving businesses want scalability, flexibility and hospitality services so they can focus on core competencies. The traditional lease, both in terms of square footage and term, will be the next part of real estate to hit the chopping block, Fano said.
"Companies just can't make those kinds of commitments and I think they're going to be looking for more and more flexibility," he said.
Community platform empowers meaningful work life
For many, work is not just about money. It is about having a career that is inspiring and meaningful. And when it comes to creating a work environment that supports creativity and success, Fano says there's a lot to learn from startups who don't care about traditional office protocols, such as the size of an office indicating status within the organization. Startups are all about passion, mission and working elbow-to-elbow with like-minded people.
WeWork acts as an intermediary between holders of long-term assets and occupiers in need of flexible, scalable space. They strategically layer on amenities and hospitality services. Ping pong tables, yoga studios, plush couches and craft beer on tap are just a few that align with the WeWork mission and are included only after investigating social, business and employment trends in that specific area.
Make a difference: care about your customers
"Stop calling occupiers 'tenants'; you need to start calling them customers and really caring about them," Fano advises those in real estate. "It's no longer about putting a barista in the lobby. Customer success is your success. Think of space as a platform and do more."
Fano recommends that real estate needs to start thinking of work space as more than square footage and instead think of it as "space as a service." Occupiers have different motives for transitioning to flexible space: some don't want to carry large, empty office space; some want a more innovative environment for a particular department; others have mobile workers in remote locations they need to accommodate. There are any number of scenarios that prompt companies to seek more efficient means for dispersing and supporting their staff.
Changing the way people work means companies will need to rethink their own culture and how they attract talent. Fano sees more and more companies coming to WeWork because they want turn-key solutions to their workplace that offer a suite of end-to-end services—and the real estate industry needs to be ready to accelerate the future.
"It's an investment in these people's success, we care that they succeed," he said.
Missed Accelerate 2017? Catch all of the keynotes from the conference here.