Why Landlords Need to Focus on Real Estate Investment Not Software Development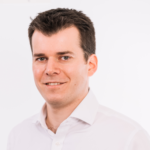 Executive Property Director, Stenprop
Having arrived in property via the traditional route of a property degree and the subsequent RICS qualification, I consider myself to be relatively typical of people working in our industry. I have little-to-no experience in developing, building, buying, or specifying software solutions. However, like many of my peers, I'm fascinated by PropTech and how it will change our industry and the built environment.
Part of my role includes influencing the direction of Stenprop, and our tenant-facing brand, industrials.co.uk, through the adoption of technological solutions, which we hope will deliver genuine competitive advantage and bring innovation to our business and sector. The opportunity is clear to see, but when it comes to delivering new software solutions I find myself distinctly lacking in the skills required to make the vision a reality.
This predicament is not a rare one
Discussions with my contemporaries have uncovered plenty of people grappling with similar challenges, but a surprising disparity in approach. While many believe that the way forward is to buy off-the-shelf solutions and knit them together, a surprising number are taking the design-and-build approach. The argument on buy vs build goes something like this: 'If you buy it off the shelf then you won't gain any competitive advantage over your peers, as, in theory, they can buy the exact same piece of software'.
Cue a trip to New York in June to attend the VTS Accelerate conference with a view to trying to gain some additional insight into where the industry is heading with this issue and what the Americans are doing about it.
The world's leading firms accept they are real estate investors, not software developers
From the start, it was clear what the big guns are doing. Brookfield and Blackstone's EQ Office, two of the largest owners of office properties in the US, accept they're real estate investors and not software developers.
Instead, they are focusing their efforts on finding best-in-class software solutions and working with those partners to evolve their software to suit their needs. The area where they are doing more bespoke work is in finding innovative ways to store, access, and manipulate their data for competitive advantage. A class-leading data warehouse will deliver significantly more competitive advantage than any number of individual programs.
This theme played out throughout the conference, and who can blame them when our host, VTS, shared that its leasing platform had cost hundreds of millions to develop to date. VTS is a very impressive platform, but there aren't many real estate investors who can afford to spend anything close to that on a single piece of software purely to manage their leasing process – especially when the alternative is to pay a few thousand dollars a year to rent it.
The other comment I overheard from other investors was that their investors are after steady, consistent income returns, a characteristic of property which is a world away from the fly-or-die return characteristics of software development.
The property industry is better served focusing on what we do best
In time, with fundamentally different staff and skills, the traditional industry players may be able to develop proprietary software to provide unique and valuable software solutions for their business. Until then, we are serving ourselves and our investors far better by utilizing our existing skills sets in real estate investment and management to make money and let the PropTech industry provide off-the-shelf solutions which we can manipulate, combine, integrate, and layer to provide an efficient portfolio of software solutions to serve our businesses.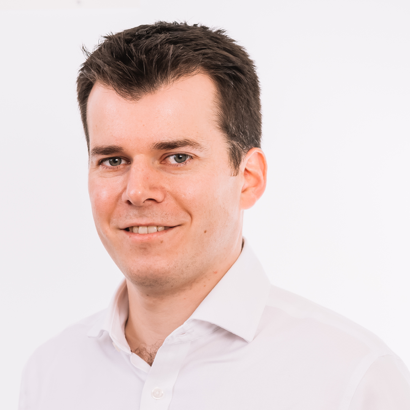 Julian Carey is the executive property director of Stenprop, the UK multi-let industrial property company. He joined Stenprop in July 2017 following the acquisitions by Stenprop of C2 Capital, a private real estate fund management business founded by Julian, and industrials.co.uk, a joint venture between C2 Capital and Morgan Stanley Real Estate Investing.