Knight Frank Signs up with VTS
VTS is proud to announce our partnership with global real estate advisory firm Knight Frank. Excitingly, Knight Frank has integrated the VTS platform across its Central London leasing business with future adoption across its Central London asset management portfolio. The announcement comes after Knight Frank's active search to identify the best-in-class technology platform.

The partnership will see current Knight Frank leasing instructions managed on the VTS platform, and will allow Knight Frank to streamline their data flow and internal activities, as well as share updates with clients in real time.
Tim Robinson, Head of Property Asset Management at Knight Frank, said the following about the partnership:
"Tech solutions within the property sector are becoming more prevalent as the industry gains momentum. As the tech sector evolves we are seeing a shift from technologies wanting to be disruptive to a focus on partnership working. VTS is one such company, and we are pleased to be onboarding the leasing and asset management software, so that we can work together to build on efficiencies in-house, as well as provide best service for our clients."
Knight Frank's Head of Tech and Creative, James Nicholson, also commented:
"As a company we are open to new technologies, and see a benefit in collaboration between tech and property. However, with so many different products and services funnelling into the property industry it is important for us to be considered in our analysis as to which will drive efficiency and ultimately increase ROI. As such we identified VTS as a great company to form a partnership with, and look forward to seeing the benefits of the technology when applied at this scale."
VTS' UK Managing Director, Charlie Wade, also weighed in:
"The implementation of VTS by Knight Frank is recognition of the change in attitude and understanding of the benefits of large scale adoption of tech solutions amongst leading commercial property organisations. Knight Frank fully embodies the future of agency – they have identified the importance of technology to the growth of their business and success of their team, and are driving forward change within the industry. Working with Knight Frank, we will continue to strive to address the challenges that agents face, and work to provide best in class innovation to address their specific needs."
We couldn't be more excited to welcome Knight Frank to the VTS platform, and look forward to working closely with the team as we continue to enhance our offerings to solve the nuanced pain points of agents operating in the UK market.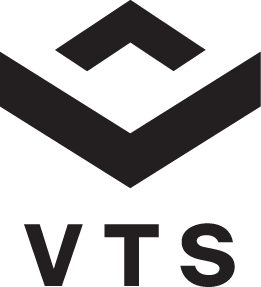 Alden Ewing is a former member of the VTS team. Subscribe to the VTS blog: https://blog.vts.com/