Why Landfills are Becoming Hot Real Estate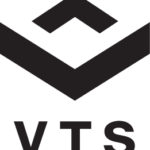 Right in the middle of the Bay Area, one of the hottest real estate markets in the US, sits a 240-acre undeveloped expanse. But, it's not quite empty — it's a landfill.
And that landfill is transforming into a mega mixed-use project. Related Cos. recently gained city council approval to build a $6.5-billion structure on the site. It is slated to total a whopping 9.7 million square feet, include 5.7 million square, feet of office in the tech-hungry area, 1.1 million square feet of retail, 700 hotel rooms and about 1,300 apartments.
All on a landfill.
Though the immense size of the Santa Clara project is something to be reckoned with, no matter the locale or type of site, large commercial real estate projects sitting atop landfills are nothing new.
These types of redevelopments on tainted pieces of land are commonly classified as "brownfields" by the Environmental Protection Agency. Other than landfills, they can include former factories, mining facilities and gas stations, which have caused contaminants to settle into the sites after their primary uses have departed. Several of these types of properties can be very difficult, and costly, to clean up — but it is worth it to both developers, and the municipalities in which they are located, because they're now often on unused real estate in prime spots.
A significant example at the turn of this century is in New York City's Staten Island landfill Fresh Kills. In 2001, the city decided to reconstruct this major former dump into a park that will be the second-largest within the boundaries of the entire city. Freshkills Park, which began construction in 2008, and is a major endeavor, is expected for completion in the 2030s. Most of it will focus on recreational activities, such as biking trails and athletic fields, but there will be some real estate uses involved as well.
The Boston area is especially popular with these types of projects. East Boston's waterfront, which has becoming a booming area in that metro area, was completely formed by landfills. For several years, the area has been revitalized by a mix of commercial real estate projects.
Even the NFL's Los Angeles Rams almost called their new home atop a landfill. Though the plan didn't work out, in Carson, Calif., just south of Los Angeles, it would have built a stadium and major mixed-use complex on the 157-acre site. It would have been a finalist for a home base for the first professional Los Angeles football team in several years.
As great of an adaptive reuse that these stories are, there can still be some serious problems. In New Orleans, where a housing development was built in the early 1980s on a Superfund site in the city's Upper Ninth Ward, faced severe issues after Hurricane Katrina hit the area in 2005. The result was a displacement of residents and businesses that are still suffering today.
The development of commercial real estate on top of landfill sites in undoubtedly a challenging endeavor. There are several environmental and due-diligence challenges that companies will have to face.
However, especially with areas of population and employment growth that need more real estate room, this is both an environmental plus and solution to land space that can be sorely needed, if it's done the right way and developers do their homework.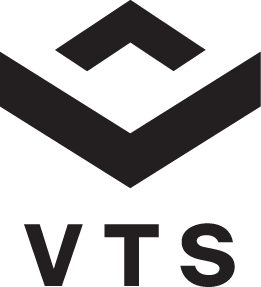 Ian Ritter is a veteran business journalist who has covered the retail and commercial real estate industries for more than a decade. He has held high-level editorial positions at GlobeSt.com and was formerly an editor at the International Council of Shopping Centers magazine SCT. He is a regular contributor to VTS' blog and is also online content manager for the engineering firm GRS Group's blog. Over his career, Ritter has written for several publications and holds a Master's degree in Journalism from Columbia University.