Leading Venture Capitalists on Navigating Innovation & the Tenants of the Future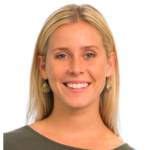 Sr. Director, Demand Generation, VTS
Venture capitalists are clearly paying attention when it comes to commercial real estate. In 2016, the real estate technology sector saw record-breaking deal activity and more than $2.7 billion in investments. According to Nick Romito, founder and CEO of VTS, the current rate of growth suggests the sector could see somewhere around $2 billion in new investment in 2017.

So, what makes commercial real estate technology so attractive to the venture capital community?
Nick Romito sat down with three of the world's leading venture capitalists at Accelerate 2017 to get an inside look at what's attracting them to CRE, their approach to technology investment and their predictions for which fast-growing sectors are likely to become the tenants of tomorrow.
Watch the panel featuring Jeremy Levine, Partner at Bessemer Venture Partners, Jeff Horing, cofounder and Managing Director at Insight Venture Partners, and Scott Maxwell, founder and Managing Partner at OpenView Venture Partners in full below.
Inefficiencies and millennials attract investors to commercial real estate
Insight focuses exclusively on software investments and sees the commercial real estate sector as a great opportunity as technology becomes more prevalent and impactful. The sheer size and scale of the category—and the profound inefficiencies within the market—make it particularly attractive to investors.
"There are themes in real estate that make it ripe for workflow automation. Big data is certainly a great theme. Mobile helps a lot as you think about automating a lot of the workforce. You add all that up and then look at video and virtual reality as a way of experiencing real estate without having to walk into a building, that could be really impactful," says Horing.
He also sees huge demand from millennials driving back to the cities and microcities. Urban areas, in his opinion, are going to continue to be long-term magnets for knowledge-based workers, technology companies and higher-paying jobs.
The arrival of vertical software (and higher ROI) in commercial real estate
Bessemer's best-known investments are consumer Internet companies such as Yelp, LinkedIn and Pinterest, but Levine says some of their best returns come from business software startups focusing on specific verticals.
He explains that historically, the first businesses to adopt technology are those that have to in order to survive (e.g. the airline industry). These organizations build massive IT staffs to deal with the complexities and inefficiencies of their technology. 
Real estate, however, is not plagued with this type of baggage.
"You have been able to build great real estate companies without technology. But what's happening and what's changing is that finally some of the software experts are building highly specific, perfectly tailored software for different verticals," says Levine. "Finally now there's actually great software that will help you run a real estate business that doesn't require you to have a big, complex IT staff to configure it, set it up, customize it. You can use it almost out of the box."
Early innovators will be the winners
Maxwell observes that commercial real estate is finally adapting to technology, and that the industry needs access to a lot of data to provide meaningful advice. In addition, automating and eliminating busy work goes a long way to attracting and retaining quality clients and employees.
Post-investment, clients need information on how to maximize an asset and improve yield; pre-investment, the commercial real estate community needs to be able to parse through big data to get to the information it needs. He points out that venture capital has the same challenge, and that he has to narrow down data on thousands of new companies that crop-up every year. He thinks that CRE should be focusing on this sort of activity as well.
For those who want to innovate internally, Levine shares that some of the more successful startups do massive amounts of experimentation. That said, a lot of experimentation is not recommended with large real estate portfolios. Instead, Levine suggests using a small budget to try something new with the expectation that it will probably fail, but that if it does work, can pay-off handsomely.
"That basic mentality is critical. Without it, if you're always worrying that if this doesn't work, it's a disaster–you never try anything," he says. "But if you're willing to accept that of the nine things you might try, two of them might work out really well, one might be ok, and six you're going to write off, that's the way you end up accelerating change."
Building on Levine's idea of experimentation, Maxwell recommends setting aside some budget to hire dedicated personnel to figure out where the industry is going. If you can convince your boss to try XYZ and are able to generate a short-term, positive return on investment, then you can figure out what to try next. Try to prioritize something that is more immediate that wouldn't consume a lot of investment.
"If you can get on that train, you can potentially open up more and more budget to innovate," Maxwell says. "From my perspective, the firms that innovate are ultimately going to be the winners."
Space—the next frontier?
Maxwell expects the info-tech, biotech and energy industries to continue growing and increase their levels of staffing. And despite the attention being given to the concept of driverless cars and trucks, as an engineer, Maxwell believes that cars without a wheel are still a long way off.
Levine has a more far out view— the industries he sees growing rapidly are the ones involved in the race for space. "It used to cost hundreds of millions or billions of dollars to get a satellite the size of a Mack truck into space and it had to last for 25 years. Now you can put a satellite into space that is the size of a water bottle and it lasts for a couple of years and then degrades and falls back into the Earth's atmosphere and burns up, they're almost disposable. The number of companies doing stuff like this is going to explode and many of them will grow into big companies," he says.
Missed Accelerate 2017? Catch all of the keynotes from the conference here.