BREEAM Certification vs LEED: Knowing the Difference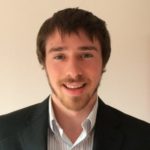 We've all heard of LEED and BREEAM certifications, but sometimes it's hard to remember the differences between them (and even what they stand for, for that matter).
In short, they're both world-wide accepted certification programs that indicate a building has achieved a certain level of environmentally-conscious design. With that said, there are important differences in how a building obtains each certification, and what the certification actually means.
LEED environmental assessment explained
LEED stands for Leadership in Energy and Environmental Design, and it certainly is the leader when it comes to the number of buildings certified — LEED has certified more than 13.8 billion square feet of building space.
The program is run by the non-profit US Green Building Council and includes a set of rating systems for everything from design to construction and operation to maintenance of homes, buildings, and neighborhoods. And there are good reasons to seek out LEED-certification — many US federal agencies, along with state and local governments, require or reward LEED certification.
The LEED certification dominates the BREEAM certification in markets everywhere, except for the UK, which is BREEAM's home-turf. According to a report back in 2013, LEED has over 40,000 certified buildings in the US and BREEAM has none. The numbers are similar in China and the Middle East. In China LEED has certified over 1,000 developments and more than 1,200 in the Middle East — in both regions BREEAM has certified only one. Although BREEAM certification numbers may have grown marginally in those regions, it is still significantly behind the alternative.
BREEAM ratings explained
BREEAM, or the Building Research Establishment Environmental Assessment Methodology, is the longest running method of assessing, rating, and certifying building's sustainability. Historically, the BREEAM certification has been the choice methodology in the UK—there are more than 2,300 certified-BREEAM projects in the UK and only around 130 LEED buildings. Yet 99 of those are currently in process, suggesting the LEED certification is gaining ground in the UK.
BREEAM is such a part of UK building certification that it's largely embedded into the regulations, but unlike LEED, it's no longer administered by a non-profit organization. This has led some in the industry to criticize the program, as it tends to charge significantly higher fees than LEED for one-off assessments.
So, what's the key difference?
It can be hard to pick out the differences between each certification, especially since it's often the case that a building that scores well under LEED is likely to also score well under BREEAM. Yet, before you think the two systems are the same, you should the know the converse relationship does not always apply.
So what's the difference? The key philosophical difference between the two, according to the sustainability consultancy Inbuilt, is the process of certification itself.
BREEAM has licensed assessors who examine the evidence against the credit criteria and report it to BREEAM's parent company, Building Research Establishment (BRE). BRE then assess the report and issues the certificate if they feel it meets their requirements.
LEED, on the other hand, doesn't collect the evidence, the design team does. They then send the data to the US-GBC, who examine it and issue the certificate if it meets their demands.
How this difference plays out
The LEED design process is less prescriptive than BREEAM's due to the lack of a program-licensed assessor on the scene — but this freedom is often a double-edged sword. Since there's a level of discretion in meeting LEED requirements, design teams often spend considerably more time providing calculations and submitting plans to US-GBC to prove their compliance and receive accreditation. On the other hand, buildings seeking BREEAM ratings skip this hassle, but have less freedom in the design process.
There are other differences between the two programs: LEED bases its thresholds on percentages whereas BREEAM relies on quantitative standards. And Eszter Gulacsy, a sustainability consultant from MTT/Sustain says, LEED is simpler in its approach while BREEAM is more academic and rigorous.
How do you choose?
When it comes to choosing between the two, the simple truth is there are positives and negatives to both systems. LEED is the clear worldwide leader everywhere except the UK, and that fact alone drastically increases that certification's visibility. And as we've seen, LEED is even gaining ground in Britain. But BREEAM has it's upsides too, such as more structure to the design process, if less freedom, and less hassle getting approval.
Above all it is critical to remember both LEED and BREEAM are measurement tools and not crutches for poor designs—the design process should come first and indicate which system works best in each particular situation.