Mall REIT Investor Interest Shows Retail Faith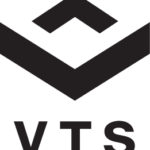 Brick-and-mortar retail stores aren't shown much love nowadays. Nearly every day, it seems, there is a negative headline about the "death of stores" and how everything will be bought online and flown to one's doorstep by drones.
Potentially far-flung technological advances aside, there is some reason to be concerned. After disappointing holiday results, several major department-store chains have announced another round of locations shutting their doors. It's not much of a surprise to even the casual retail observer that Macy's and Sears are closing more stores.
But some not-so-casual observers, with very deep pockets, that closely scrutinize the retail industry, don't seem too dissuaded by these developments.
In fact, major global investors have been betting big on mall REITs lately, and more activity is likely on the horizon after a bevy of deals that took place near the end of 2017.
The Westfield deal
If the mall is dead, tell that to Paris-based Unibail-Rodamco, which dropped $15 billion on Westfield's portfolio of malls in the United States and London. Specifically, the deal includes 33 U.S. malls, previously owned by the Australia-based landlord, including the property in New York City's World Trade Center and several prime locations in California. Its two London malls are among the most prominent in that city.
What could be potentially interesting is a cross-continental hybridization of tenants. Unibail owns 71 malls throughout Europe, and this is its entrance into the United States. Some analysts have said that Westfield malls could get some European tenants and concepts not seen domestically. H&M, Zara and others have certainly gained followings in the United States, and maybe other new brands could gain traction with consumers.
Other investors show interest
Meanwhile, there are other U.S.-based mall REITs with several prominent properties that have experienced investment interest of late.
For example, investment firm Elliott Management recently snared a 3.8-percent share of Taubman Centers, which drove up Taubman's stock price toward the end of the year. Taubman's portfolio contains such jewels as Beverly Center, in Beverly Hills, Calif., and The Mall at Short Hills, in New Jersey.
So what does this say about malls?
The closing of several department stores does not paint a great picture for malls. But at the same time, strong operators, such as the ones mentioned above, have found ways to adapt through the challenges of store closures since the recession, and before.
Several malls have successfully adapted to the industry's changing climate and have been impervious to the advances of Amazon and other challenges by adding restaurants, cinemas, health clubs and several types of experiential retail. Plus, it doesn't hurt that the bulk of the properties in these portfolios sit on land in metro areas that will always have demand due their attractive locations.
After all, billions of dollars are banking on their success.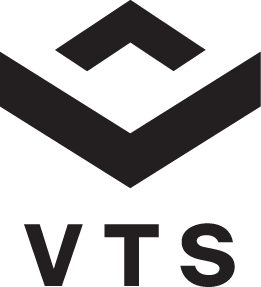 Ian Ritter is a veteran business journalist who has covered the retail and commercial real estate industries for more than a decade. He has held high-level editorial positions at GlobeSt.com and was formerly an editor at the International Council of Shopping Centers magazine SCT. He is a regular contributor to VTS' blog and is also online content manager for the engineering firm GRS Group's blog. Over his career, Ritter has written for several publications and holds a Master's degree in Journalism from Columbia University.