Malls Aren't Dead, But They Are Changing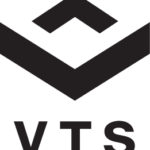 We've heard about the death of the mall for well over a decade. Many industry pundits predict that these properties are irrelevant to today's consumer, or that malls are near extinction. Online retail sales are often said to be the culprit.
Although malls are certainly changing, it isn't time to write them off altogether.
Rising e-commerce
The exponential growth of e-commerce certainly puts a lot of pressure on any type of brick and mortar retail. A recent U.S. Commerce Department report said that in the third quarter alone, e-tail sales hit $87.5 billion, a year-over-year increase of 4.2 percent. Meanwhile, total retail sales saw a 1.2-percent rise during the same period, meaning that in-person shopping is dragging down the overall figures for web sales.
Increase in internet retail sales suggests that money is being diverted from physical stores into the coffers of Amazon.com or one of its cohorts. Some enterprising retailers are even finding ways to merge their online presence with their physical stores.
Strong showing from major mall landlords
But before malls are pronounced dead due to this e-commerce jump, it's important to note the financial performance of the largest mall owners in the retail real estate industry.
The country's biggest mall landlord, Simon Property Group, had an outstanding third quarter. The REIT's net income came in at $420 million, up from $252 million during the same year-ago period. On top of that, its portfolio was 96.1% leased, an obvious sign of occupancy health.
Another shopping mall titan, General Growth Properties, had a strong third quarter as well. The company's earnings rose 5.6 percent, to $526 million, while its malls were 96.5-percent leased.
Experiential retail
Despite these strong results by both leaders in the industry, mall owners are well aware of emerging trends in retail. It's no longer business as usual. Simon, GGP, and other mall owners are changing the face of the assets that they own, investing billions of dollars in redevelopment projects aimed to attract the changing desires of consumers.
The common link between these improvements is the drive toward more experiential retail, a term to describe shopping experiences that consumers can't get over the internet.  For example, since there is no solution on the web for creative and high-end dining, mall owners are aggressively adding new and popular eateries to their portfolios. Another huge mall owner, Westfield, is sprucing up its malls in California, and banking big on increasing in-store traffic. Much of Westfield's strategy has to do with taking the roofs off of certain areas of the mall and offering open-air retail options.
Several other entertainment concepts are hitting malls that weren't in those properties before, such as upscale bowling alleys, enhanced movie theaters, and spas. More traditional tenants, like apparel chains, are having in-store events and activities to draw shoppers into their locations and away from their computers.
Adapting existing malls
All of that said, it's not a myth that several malls across the country have closed. As well as Simon, GGP and Westfield are performing financially, they are the top operators in the retail real estate industry and have strong relationships with national tenants. This isn't necessarily the case for smaller firms that only own one or a handful of malls and have had challenges due to various financial problems, or locations that aren't as popular as they were decades before.
That doesn't mean there aren't other uses for these beleaguered properties, though. The Wall Street Journal recently focused on a mall in Austin, Texas, that no longer drew in shoppers, so it needed a new life. The 600,000-square-foot former Highland Mall is now the home of a major campus for Austin Community College. There are plenty of other examples out there, too: Euclid Square Mall is now the venue for several congregations that hold church services and Bible studies.
Malls get a lot of attention because of ballooning e-commerce, and the fact that they once served as community centers in certain towns. What's happening is more of an evolution than an extinction. Smart brick and mortar retailers and operators like Simon are putting a lot of money into their businesses to meet the next wave of the shopping experience.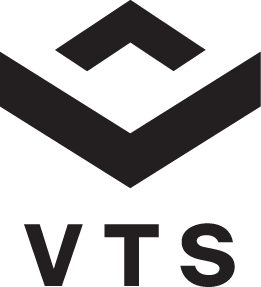 Ian Ritter is a veteran business journalist who has covered the retail and commercial real estate industries for more than a decade. He has held high-level editorial positions at GlobeSt.com and was formerly an editor at the International Council of Shopping Centers magazine SCT. He is a regular contributor to VTS' blog and is also online content manager for the engineering firm GRS Group's blog. Over his career, Ritter has written for several publications and holds a Master's degree in Journalism from Columbia University.