Malls Spending Big on Renovations, Evolving into Mixed-Use Properties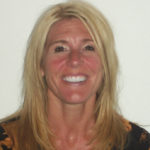 When architect Victor Gruen designed Southdale Center – the nation's first fully-enclosed, climate-controlled shopping mall – he envisioned a communal gathering place that eventually would incorporate a medical center, schools, offices, homes and apartments – not just a parade of glitzy stores.
The mall boasted fountains, tropical plants, sculptures and even a large bird cage. It was quite the attraction in the mid-1950s.
Now 61 years after Southdale opened, Gruen's original vision is becoming a reality. Southdale, a Simon Property Group-owned mall in Edina, Minn., now includes luxury apartments constructed in part of the mall's parking lot, a Homewood Suites by Hilton that broke ground in June, a Life Time going into a former JC Penney store, and even a government center. Also, a new Restoration Hardware and a proposed Shake Shack will round out Southdale's last two parking-lot redevelopment sites.
This mixed-use concept is gaining traction nationally as landlords and retailers alike are trying to adjust to changing consumer habits. The hope is that by adding non-retail uses a halo effect is created, which can drive new traffic to existing retailers.
Mall landlords investing in major renovations
Mall owners are spending billions of dollars to renovate, redevelop and re-tenant their properties to be relevant in today's rapidly changing retail market, according to a new report by JLL.
JLL surveyed 90 super regional and regional malls that are undergoing or have completed a significant renovation since 2014. These landlords have spent more than $8 billion in renovations.
While most of the renovation dollars are going toward food and beverage additions, entertainment and tenant upgrades, 30% of malls surveyed are adding non-retail uses with apartments being the most popular option at 40.7%, followed by hotels (33.3%) and office (25.9%). Malls are also adding call centers, schools, distribution centers, medical facilities, children's play areas, parks and/or community areas.
"Many of the 90 properties we looked at are elevating their role beyond purely shopping and becoming destinations for dining out and entertainment, community activities and even lodging and residential," said John Lambert, director of retail development for JLL, in a statement.
These redevelopments make sense
"Regional malls, from a lifecycle standup, are in the declining phase," Dave Brennan told VTS. Brennan is a consumer retail expert and professor emeritus at the Opus College of Business at the University of St. Thomas in St. Paul, Minn. "One of the major things that make regional malls valuable from a real estate standpoint is location, location, location. They're well-located and they have a lot of space. Some of it is repurposing of the land [around the mall], and in some cases, it's repurposing of the actual physical facility."
What kinds of returns can landlords expect?
Whatever the renovation strategy, JLL reports that it needs to prove a return on investment or at the very least a cap on the opportunity loss.
"As a general rule of thumb, mall owners who place an impactful amount of capital into a renovation hope to see an 8 to 10% increase in sales," said Larry Jensen, director of business development for JLL's National Retail Property Management practice, in a statement. "But, minor renovations that simply attempt to keep properties current and afloat aren't likely to drive a noticeable change in the bottom line."
Before owners start a renovation, they need to consider the value of the property and the cost of the redevelopment, as well as their anticipated return, Jensen said. "But, they also need to consider the alternative," he advised. "What's the cost of not renovating as shoppers become bored and move on to other venues?"
Examples of malls evolving into mixed-use properties
JLL reports that one of the most expensive mall renovations to date is the Westfield Century City in Los Angeles where owners invested $1 billion into the property, adding Eataly (an Italian marketplace), an entertainment and events venue called the Atrium, and an Equinox fitness center.
The owners of Shops at Foothills in Fort Collins, Colo., poured $313 million into renovations that include traditional indoor retail, street-front shops, open-air eateries and outdoor amenities. The renovation includes a new Foothills Activity Center with youth and adult sports programming and early education activities. Also, its East Lawn is a grassy area in the center of "The Shops" used for free concerts and other outdoor events. 
Oakbrook Center in Chicago underwent a $50 million renovation to make way for new entertainment and restaurant destinations. KidZania – a "mini-city" for children – is coming in 2019, and the new "Village Green" hosts free family movie nights, ice skating and artisan shops.
The former Arsenal Mall – now dubbed Arsenal Yards – in Watertown, Mass., is undergoing a major mixed-use redevelopment that will feature new retail and entertainment, including a specialty grocery store, and office space. It will also include new apartments and a Hampton Inn and Suites by Hilton.
Tysons Corner Center in Fairfax County, Va., is adding several mixed-use components including three apartment towers, a 12-story office building, and more shops and restaurants.
Is 'Mall' a dirty word?
Need more proof that malls are changing and being redefined?
JLL found that 18.9% of owners surveyed removed the "M-word" from their property's name during renovations and opted for more "intimate community names" like "Shoppes," "Towne Center" and "Village."
Malls are rebranding, hoping to shed the image of the now-outdated mall of the past.