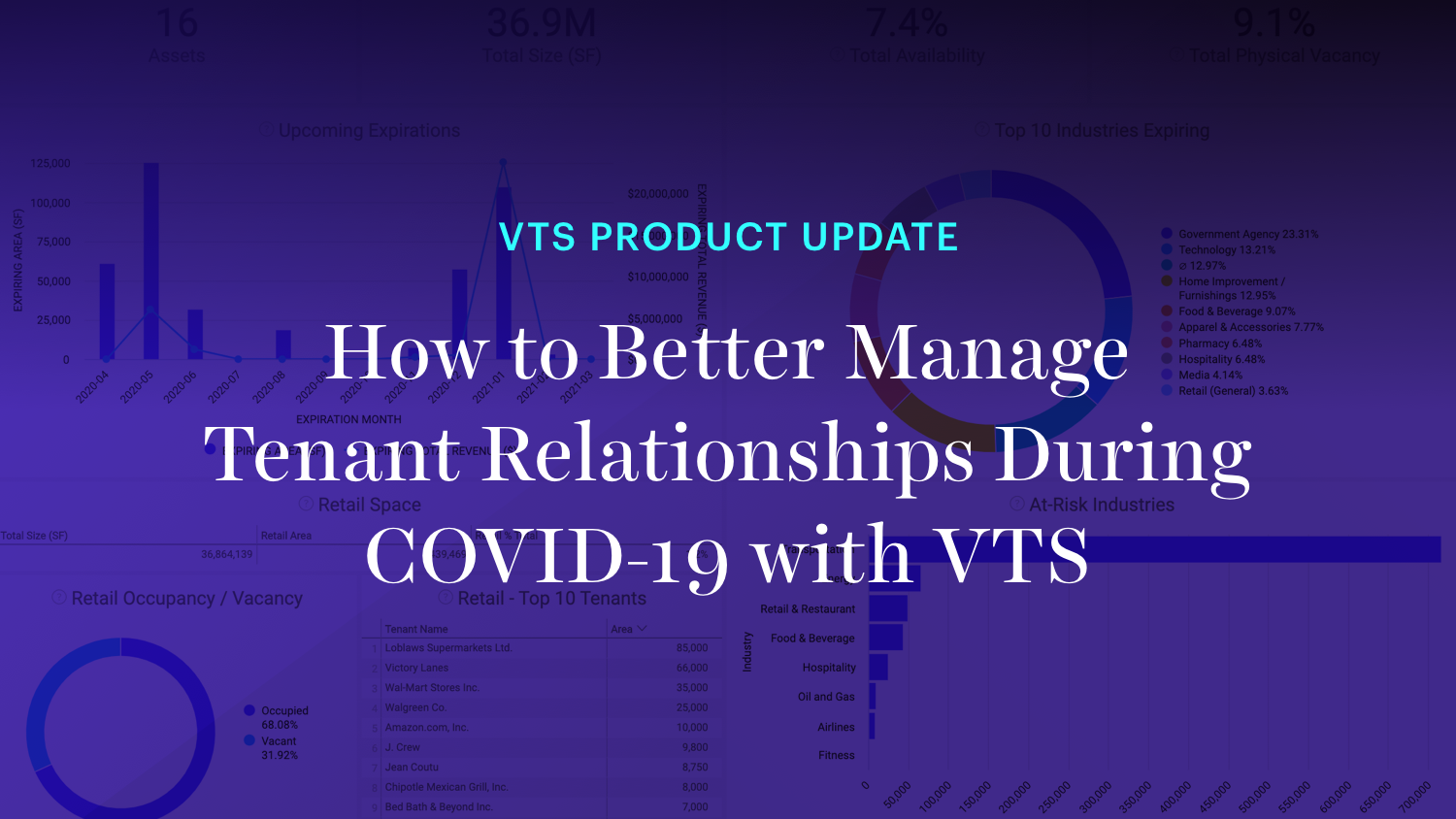 How to Better Manage Tenant Relationships During COVID-19 with VTS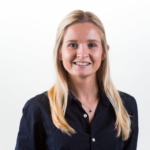 Sr. Manager, Content Marketing, VTS
With the COVID-19 situation rapidly evolving, landlords are having to dig deeper to understand their tenant relationships and how they have been affected by COVID-19.
To help, VTS has functionality that enables landlords to gain the needed context on tenants and track it so the entire team can take advantage — helping them be the best partner possible in the midst of COVID-19.
Why is understanding tenant relationships so hard?
With so many tenants struggling to stay afloat and landlords receiving an influx of rent relief requests, it's challenging to get up to speed on business needs and relationships quickly. For many landlords, your tenant information is buried across numerous spreadsheets and folders — and some may not even be documented, but stored in the heads of your team members. This gets especially difficult when different team members may be interacting with the tenant in various capacities, so they may have a critical update to share, but no easy way to track it so the entire team can take advantage. Your team may also be interacting with multiple points of contact in the tenant's business depending on whether they're discussing day-to-day operations versus a lease renewal.
And when you do finally bring all your tenant information and important context together into a single document, it's still difficult to track and manage changes, such as closures or work from orders, in a shared spreadsheet.
How does VTS help?
In VTS, users can:
Track all interactions with a tenant in one place, including the sentiment associated with each one, for easy collaboration and insight across teams.
Leave a new update about the tenant and mention other team members on the update so they're proactively notified via email.
View the entire relationship with a tenant, including current and historic leases within the building and across the portfolio.
See all contacts associated with a tenant to easily get in touch about COVID-19 updates or concerns.
To learn how you get the context you need on your tenants with VTS, read this article in VTS Learn for a step-by-step guide. And please remember, our team is always here to help. If you'd like additional support, please reach out to your Account Manager or email info@vts.com.