Marketing Driving Strategic Value: Technology, Creativity & Personalization
Marketing is an essential part of the commercial real estate industry. Whether it's presenting properties to the market or shaping brand identity, organizations rely on marketing to drive strategic value. And in today's environment, technology is increasing both the scale and pace of marketing. To help understand this evolving dynamic, panelists offered their insight at Accelerate 2017.
Read on for the key takeaways from panelists on how to leverage marketing to drive leasing activity and boost the bottom line, from understanding the role of marketing to finding ways to create and solidify relationships with tenants.
What is marketing?
"Marketing is about telling a really compelling story," said Vornado Realty Trust Senior Vice President, Josh Glick. It helps owners figure out what's good and bad about their properties and creates talking points to best position the building and space against others. Glick said it's important to acknowledge the negative points about a property, and while it's fine to agree with criticism from prospective tenants, it's essential to offer a compelling story to drive the conversation. "Bad marketing is like a bad movie," Glick said, while good marketing strongly showcases your building and can overcome any faults.
"Marketing is the presentation of your product to the marketplace in a way that meets your consumer where they are." That's according to Justin Huebener, Rockefeller Group's Director of Marketing, who said it's essential to put yourself in your prospective tenant's shoes and work with them. Think about what they want and what you're offering, and if there are important gaps, do what you can to fix them. Do they want dogs in the office? An easier commute? Huebener said marketing is about working creatively to best position your product in a way that positively meets their expectations.
CBRE Marketing Director Eve Chambers agreed and said marketing is the catalyst that drives dialogue between owners and tenants. That dialogue smooths the leasing process and defines who the company is to the tenant by building brand identity. Brand identity allows an organization to communicate positively with the marketplace, and a powerful brand makes it easier to attract good tenants. "It's not about who we are, it's about how who we are benefits them," she said. "We're now not selling a commodity... we're talking about an experience of how you're going to be successful."
Marketing drives business and technology accelerates the process
Technology is a critical tool in marketing. It helps businesses understand what's working and what isn't in the leasing pipeline, and accurately comprehending those dynamics is essential to creating an effective plan. Chambers said technology makes it possible to analyze data quickly, almost in real time, which both allows and necessitates teams to act quickly. In particular, the panelists agreed that technology makes it easier to understand what makes an effective property tour.
"Ultimately, the way we make money is through leases, and it starts with the tour and creating a personal connection," Huebener said, and added that strong tours directly drive leasing activity. Technology lets teams identify buildings with weak tours by making it simple to analyze how long a property has been on the market, how many tours there have been and how high the follow-up percentage is. Marketing teams can then take action to correct poorly performing locations.
When it comes to constructing an effective tour, the panelists said it's important to customize each tour to each prospective tenant. That means paying attention to detail, digging into the client's history and personality, and often, spending money. "If an owner doesn't want to spend money to create a positive showing, there is a problem," Glick said, adding that his team once spent $1,800 on a giant PwC flag for a single tour to impress the prospective tenant. At CBRE GI, Chambers team offers serious prospective tenants the opportunity to come in and work in the space for a day. While most companies do not take her up on the offer, she said it's a meaningful gesture that helps companies remember the space.
Glick said he has gone far to make tenants happy: "this is a crazy thing to do, but it's legal and why wouldn't we do it" was the response to one such event.
Chambers added that CBRE GI is very strategic about who is the right tenant and why, doing research in advance to prove why their property is the right fit. "The amount that we spend on marketing hasn't changed in the last five years, but what we're spending it on has."
Deepening tenant connections
Marketing is essential in finding new tenants, but it also builds stronger relationships with existing tenants. Glick said his team works to maintain a dialogue with tenants long before any lease expires. Chambers agreed dialogue is critical, and said that while many aspects of the business work to create it, marketing typically holds it together.
Huebener said an important part of that dialogue is investing in your buildings. Doing so shows current tenants the organization is committed to its buildings and helps attract prospective tenants that are looking for the best properties. These investments should not be sporadic. Instead, Huebener said companies should always be investing in their product, and warned that if they aren't, their competitors are. He highlighted the growing demand for office amenities, and said tenants increasingly expect owners to provide services and spaces like gyms, baby sitting and speciality food and beverage options. Josh Glick emphasized, "And it always pays off, because the end user and their advisors are very sophisticated. They know when you cut corners."
Marketing can facilitate and maintain the bridge between the business and the outside world. In order to drive strategic value, it's critical to understand marketing's role in creating a compelling story about a property, interacting with tenants and effectively crafting the face of the company. From building a brand image to opening dialogue with prospective tenants, marketing and the technology it depends on form a critical component of the commercial real estate industry.
Missed Accelerate 2017? Watch videos of every keynote and breakout session here.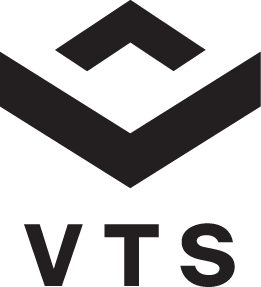 Andrew Flint is a former member of the VTS team.