Measuring the Impact of CRE on the U.S. Economy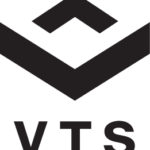 Overall, U.S. commercial real estate development supported 3.2 million jobs and contributed $450 billion to the economy in 2015, according to a new summer report by the NAIOP Research Foundation.
The indirect impacts of shovels and cranes created even more mega figures.
"With the direct and indirect impact of construction spending on the U.S. economy in 2015 totaling $3.2 trillion and accounting for 17.8 percent of GDP, the continuing growth of construction spending that began in 2011 will provide continuing support to the economy's growth rate during the next several years," says the report's author, economist Stephen S. Fuller.
New commercial real estate added to the market was qualified by office, industrial, warehouse, and retail space, and jobs were both new and existing.
New York especially shined amongst the 50 states last year, placing No. 1 in terms of construction value for office space. Thanks to super-sized projects like World Trade Center and Hudson Yards, New York sped past California last year when it came to office construction.
That meant there was $16.9 billion of direct spending across New York state, with 194,668 jobs supported. In 2014 it ranked No. 3. The far second in the report was Texas, with $6.3 billion in spending and 106,800 jobs supported.
California, which was No. 1 in 2014, swapped with New York and fell to No. 3, tracking $3.14 billion in direct spending with 46,263 jobs supported.
Breaking Down New York's 2015 Banner Year
Size wise, there were 429.4 million square feet of commercial real estate space built in 2015 in the Big Apple, with capacity to hold 1.1 million new workers, according to a report by the New York Building Congress.
World Trade Center and Hudson Yards alone will account for nearly 7.4 million square feet to the 9.7 million square feet of office space built in 2015 and 2016 across 19 office buildings.
Much of the New York development boom has been years in the making. A 2005 rezoning effort sparked the formation of the new Hudson Yards neighborhood and developers Related Companies, Oxford Property Group, and others have thrown their hats into the ring.
Last year several towers got rolling, contributing to the big construction figures.  
10 Hudson Yards topped out at 895 feet last fall and recently welcomed its first tenant: Coach. Last year shovels hit 30 Hudson Yards, the 1,296-foot future home of CNN, HBO, and Time Warner.
Yet another huge skyscraper got moving last year, at 3 Hudson Boulevard. The Moinian Group-developed tower will rise 66 stories when it's done by the end of 2017 and is looking for tenants to fill its 2 million square feet of office space.
Meanwhile in lower Manhattan, the World Trade Center site is buzzing with activity as its linear towers sheathed in glass go up. The 2.8 million-square-foot Two World Trade Center, which will house 21st Century Fox and News Corp, was once stalled but now back on track. And Three World Trade Center is under construction currently.
Looking forward, no slowdown
Next year's NAIOP report recounting 2016 construction figures could be just a good--if not better--for New York.
Office construction in New York City is at its highest levels since 1990, according Building Congress. And the single biggest year for construction will be this year, when 5.4 million square feet of office space is expected to go up in the Big Apple, according to the Building Congress report.
For the 10 years between 2010 and 2019, the Building Congress predicts a total of 29.5 million square feet of new office space will be built. Six towers will be finished (either fully or partially) in 2018, making that the biggest year for openings.