Medical Office Buildings: Just What the Doctor Ordered?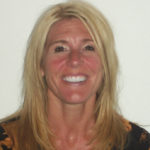 To say that U.S. medical office is a hot property sector is an understatement. However, if you're looking to invest, you need to know that by far the majority of medical office space is locked up by hospitals and healthcare systems.
How hot is it?
"Last year was a runaway record sales year for medical office," Mindy Berman told VTS. Berman is managing director and healthcare practice lead in the capital markets group of JLL. Total transaction volume for U.S. medical office buildings jumped to $9 billion in 2015; historically, peak years were in the $5 billion range.
There's a lot of money chasing healthcare real estate. It has proven to be a relatively recession-proof sector and typically can offer higher returns and less risk than some other commercial real estate sectors.
"The real clincher was the downturn in the late 2000s… and the durability of medical office," Berman explained. "It performed very well through the downturn and real estate investors realized physicians don't move out of buildings; they sign long leases. They tend to renew in place. Therefore, rents and the income from these buildings don't have the same volatility that commercial office, industrial, and retail have during downturns."
Add baby boomers and the ACA impact
The aging population and the Affordable Care Act (ACA) make healthcare the fastest-growing segment of the U.S. economy.  
Hospital systems are now shifting more non-acute care to off-campus facilities to deliver more cost-effective care. Convenient outpatient clinics are quickly being constructed in order to retain patients in a very competitive environment. Also, there's significant consolidation occurring among hospital systems as they seek greater scale to compete for market share, staff and patients.
This prospect for bigger networks has attracted capital investors, who are increasingly seeing healthcare as a secure, mainstream asset class.   
But there's a lack of supply
"We've been in this persistent, low-interest rate environment where investors are clamoring for yield and stability, and capital for healthcare real estate has just been extraordinary, " Berman said. "The problem is there's nowhere to deploy this money, because most of the property is locked up in hospital and physician groups."
Hospital systems and healthcare providers still own the vast majority of healthcare real estate. According to JLL, there's an estimated 51,000 medical office properties in the U.S. with a total value of approximately $315 billion — "however, only 17 percent is owned by investors and the preponderance is owned by hospitals and providers," Berman said.
How can investors get their hands on more of this product? One way is through hospitals and healthcare systems monetizing their real estate.
Taking advantage of market conditions?
As healthcare expenses continue escalating, hospitals and health systems are looking for ways to generate additional capital. Some are recognizing just how valuable their real estate is. Some systems are even starting to ask if it's time to monetize their assets to fund new acquisitions, IT, physician recruitment, outpatient facilities, etc.
"Monetization is definitely a trend as a lot of these hospital systems are under cost pressure," Coy Davidson, senior vice president at Colliers' Houston office, told VTS. "Reimbursements are going down and they need to expand — and they need the capital to expand — and this is typically a strategy. They might own eight medical office buildings on their campuses and basically monetize those – they sell and lease them back – to create the capital for further expansion or whatever capital needs they have."
The proof is in the transaction
In the biggest deal of this kind, Milwaukee-based Physicians Realty Trust will pay approximately $700 million for a 52-building,  3.1 million-square-foot portfolio of medical office space across 10 states. The seller is Catholic Health Initiatives (CHI), one of the nation's largest health systems, which was represented by CBRE.
Many of the other top healthcare real estate deals in 2015 involved REITs purchasing healthcare systems and their associated real estate, reported Colliers.
They include Ventas REIT's $175 billion deal with Arden Health Services and Medical Properties Trust's $900 million deal with Capella Healthcare. In both of these transactions the REITs not only acquired the real estate, but also part of the hospital-operating company.
These types of monetizations will continue — "as long as the market remains hot," said Michael Sharpe, principal of The Davis Group in Minneapolis, which specializes in healthcare real estate. "Many healthcare organizations want to improve their overall balance sheet by just having more cash on their balance sheet—so that's a key driver. "
Good for brokers, too
Sharpe also said monetization helped brokers as well as landlords.
"Most healthcare organizations don't have that level of expertise within their own shop, so they're looking to external brokers to help them puzzle this out and understand should they own the real estate? Should they lease the real estate? If they currently own real estate, should they sell it? If so, to whom and how?"
Berman cautions calling healthcare monetization a "trend," because she hasn't seen enough of it.
However, she believes medical office will remain attractive.
"We're going into volatile times with Brexit and the world economy, but we're still in this very low, persistent interest rate environment," she said. "Volatility is good for investment in U.S. medical office, because what's affecting healthcare economics in this country is completely divorced from the EU, from terrorists. It's completely unrelated, so it continues to be this safe haven. Medical office will stay hot, regardless, because it has been discovered, and a disruptive environment is only going to reinforce those trends."