MIPIM: Brexit, PropTech, and Coworking the Hot Topics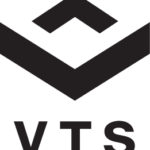 As they do every March, commercial real estate professionals and civic leaders from around the globe recently converged on Cannes, France, for the annual MIPIM conference that internationally examines the industry.
During the event, the most prominent topics impacting the industry were discussed, and the grandest projects to be seen in select cities and countries were on display in the exhibit hall of the Palais des Festivals et des Congrès convention center.
Read on for some of the pressing issues and topics that were most talked about at this year's MIPIM.
How is Brexit impacting commercial real estate?
Given the location of the conference, U.K. firms always have a big presence. As such, Brexit loomed over aspects of the show, as expected.
Miles Gibson, head of U.K. research at CBRE, who spoke at the conference, was quoted by Financial News as saying: "investors will proceed with a little more caution towards the middle of the year," when considering CRE investments in Britain, though he didn't predict a major downward spiral. Last year's transactions came in at roughly $95 billion, much more than predicted, and the firm projects around the same figure for 2018.
Gibson also didn't see that much impact on the office leasing end, due to the loss of financial-sector jobs. CBRE predicts 30,000 jobs could be lost to financial workers leaving for European cities, which would total roughly three million square feet, or as he put it: "the same amount of leasing London does in two or three months."
However, that doesn't mean European countries haven't been expecting an uptick in office leasing as a result of Brexit. France, for one, is reducing corporate property taxes, and there is a feeling that more companies have been, and will be, moving their offices from the United Kingdom to Paris and other cities, reported the Commercial Observer from MIPM.
Proptech and smart cities top of mind
PropTech was such a big deal at MIPIM that a startup contest was thrown at the conference in conjunction with REBNY (Real Estate Board of New York).
The winner was a firm called Disruptive Technologies, a firm based out of Norway that makes small intelligent sensors for buildings. Innovations presented by other finalists included an app that can control all building systems in one platform and smart windows that automate blinds and ventilation.
James Dearsley, a partner at Proptech Consult, has previously written about his frustrations about the fear of CRE tech innovation at MIPIM. Not this year: "This year, disruption was the hot topic on everybody's lips, and no longer is it being treated as a four-letter word."
Meanwhile, a smart city panel made up of Europe-based executives, touched on how cities are slowly becoming focused around new technological advances. There doesn't seem to be a lot of consensus on the right way to make these locales uniform yet, except that they will be more based around the needs and desires of citizens, as opposed to traditional zoning and city planning.
Coworking is global
Shared office spaces are not just a major trend in the United States. WeWork had advertising on the wall and roof of the convention center, showing that the co-office powerhouse is intent on becoming more of a global brand.
The Times reported that an AXA Investment Managers executive stated that, in London, major traditional tenants are seeking out spaces in buildings where 20 to 30% is leased to co-working outfits.
It's not just London, though. Up in the North, in Cheshire, England, a former research park was being marketed because of its redevelopment into a tech-based co-working space, showing that trends once thought to be Silicon Valley anomalies are now becoming the norm everywhere.
All in all – it was another successful year in Cannes.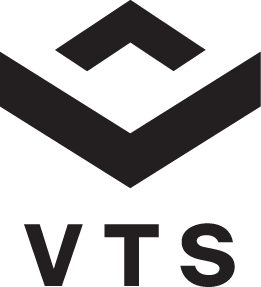 Ian Ritter is a veteran business journalist who has covered the retail and commercial real estate industries for more than a decade. He has held high-level editorial positions at GlobeSt.com and was formerly an editor at the International Council of Shopping Centers magazine SCT. He is a regular contributor to VTS' blog and is also online content manager for the engineering firm GRS Group's blog. Over his career, Ritter has written for several publications and holds a Master's degree in Journalism from Columbia University.