New BOMA Measurement Standard & Square Footage Rules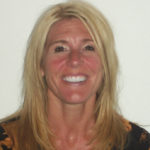 Need more proof that the way millennials work is impacting office real estate? Just take a look at how demand for outdoor spaces to attract young talent is changing how buildings are being measured.
Popular outdoor amenities like balconies, covered galleries, and finished rooftop terraces that are for exclusive use by a tenant may now be included in the rentable square footage calculation of an office building.
The new meaurement standard and square footage rules
This is one of the significant changes that the Building Owners and Managers Association (BOMA) International has made in its latest update to its floor measurement standard for office buildings. The guide, released in October, is called the BOMA 2017 For Office Buildings: Standard Methods of Measurement. BOMA has been the go-to source in floor measurement standards since 1915.
The last time the standard was updated was in 2010 and obviously the way tenants use space has changed dramatically since then. Previously, rentable square footage calculations didn't adequately account for these outdoor spaces. This update should lead to an increase in a building's rentable area.
"The 2017 standard really reflects the changes that are happening in the marketplace," BOMA International Chair Rob Brierley told VTS. He's also an executive vice president at Colliers Boston. "There has been such an increasing demand for well-appointed exterior amenities like balconies, covered galleries and finished rooftop terraces. If the tenant is taking advantage of it, the rationality is they should also now include it as part of the rentable square footage… It's a more clear and accurate representation of how tenants are actually using space."
Big changes since the last time the standard was updated
"Over the last decade, the amenity packages that folks are asking for is changing so quickly," Brierley added. "Today if you don't have a roof deck or patio, you're definitely at a disadvantage in many ways…. The reality is if you go out to any building that has a patio or roof deck, everybody's using it. It's not just the millennials. It really has been an extension of their respective offices, which is one of the reasons this change has occurred."
Why even have standards to measure office space?
The BOMA standard promotes clear communications among all participants in a real estate transaction, Brierley explained. "It also allows us to do accurate comparisons in a clear method of measurement," he continued. "Square footages are often used to evaluate assets if you're doing an acquisition, a disposition or a repositioning. Square footages are used in benchmarking and in leasing and operations."
The 2017 standard also will be fully compatible with the International Property Measurement Standard (IPMS) for Office Buildings.
"This was really in response of the demands of international companies and real estate owners so that they could sort of speak the common language and have a common methodology across the board," Brierley said.
Reaction from commercial real estate professionals
"I couldn't wait for this new standard to come out," Pat Wolf, president/owner of St. Paul, Minn.-based Commercial Real Estate Services Inc., told VTS.
Her company manages a portfolio of office buildings and is acting as lead developer of The 428, a redevelopment of a former Woolworth building in downtown St. Paul. It's being converted into a five-level office structure with a rooftop open-air patio.
"The standard is kind of catching up to where the market is," Wolf said. "We've got these amenity areas and outdoor patio space that we're developing for The 428. We've just been struggling about – is it in the number, is it out of the number? It's truly space that our occupants will use, and in fact, use hopefully a lot… I'm delighted that [the new standard] is happening, because we were being challenged with how to account for this space that we clearly were building out, clearly would be used by tenants and was expensive to build out. Now that space becomes rentable space and is in our overall universe."
What about load factors?
Wolf points out that the 2017 standard likely will bring higher load factors(load factor is the method of calculating the total monthly rent costs to a tenant, by combining usable square feet in addition to a percentage of the square feet of common areas.)
The trend is to create amenity areas – outdoor space, fitness centers, conferences centers, etc., Wolf said.
"So there's a movement to have more shared amenity areas, which is going to push up that common area load factor," she said. "And what I think will be interesting is how the users and the brokers who represent users are seeing that change and understanding it. While tenants are going to want those amenity areas, are they going to want to pay for them?"
Other changes in the BOMA's 2017 Office Standard include:
The public pedestrian thoroughfare boundary condition has been removed.
Major vertical penetrations at the lowest level are no longer excluded from the rentable area.
A new methodology to allocate amenity and service areas, such as conference rooms and loading docks, that are in use by a specific group of tenants.
Capped load factors may now be applied on a tenant-by-tenant basis.