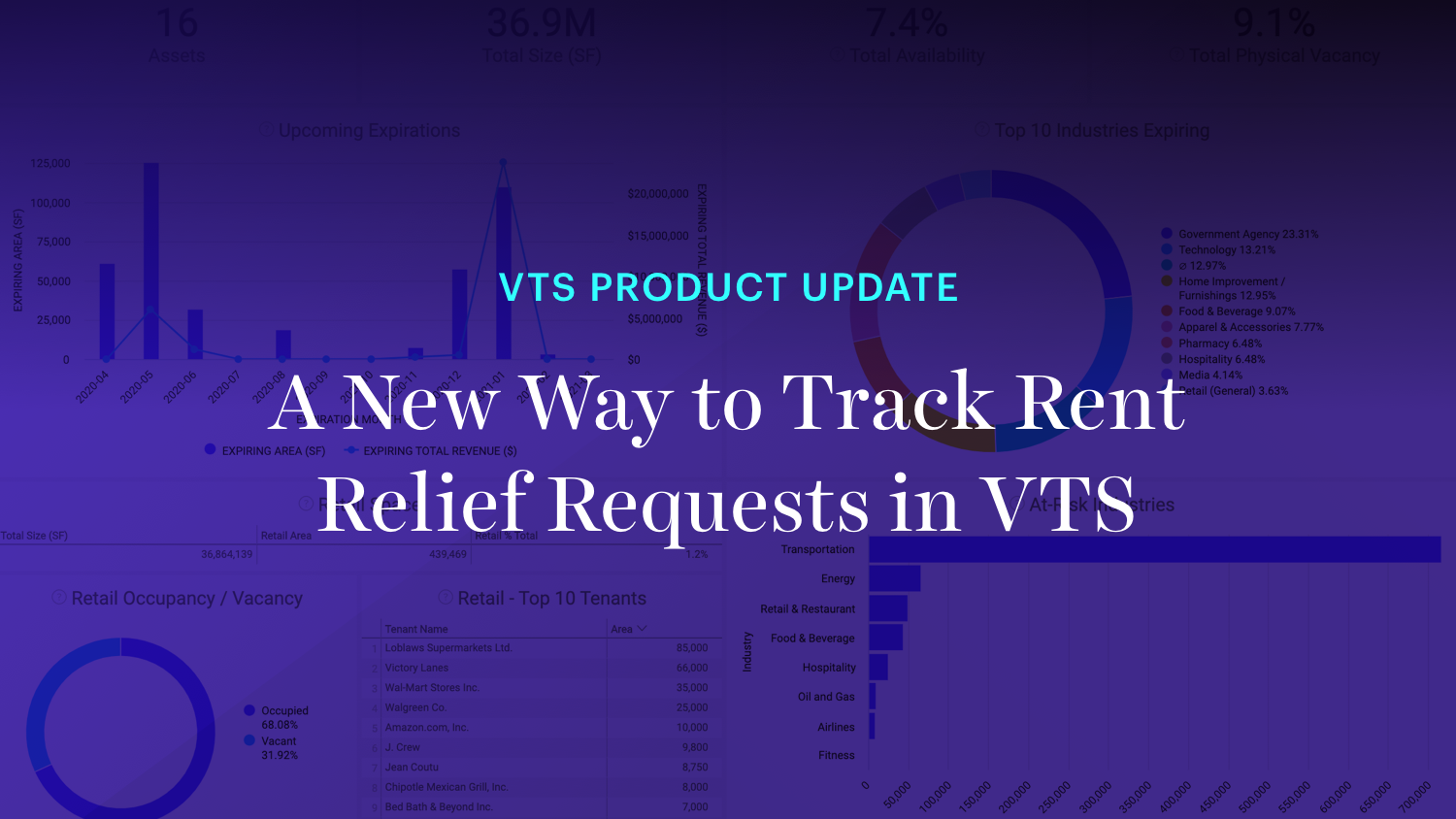 A New Way to Track Rent Relief Requests in VTS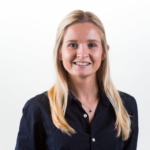 Sr. Manager, Content Marketing, VTS
We know that managing rent relief requests from tenants has been a key challenge for many landlords. To help, we've launched an update to TRM: Tenant Profiles now feature a new Interaction Type called Rent Relief Request.
This new interaction type enables you to easily and centrally track and manage requests received by your team members and third-party partners. And, since Tenant Profiles provide portfolio-wide visibility into tenant relationships and revenue exposure, this update gives teams the context they need to approach requests from the lens of their portfolio-wide relationship with a tenant, even if a tenant has only requested relief on one of their numerous leases so far.
These updates will also be surfaced in our new COVID-19 Business Risk Dashboard to help your company better mitigate portfolio risk related to vulnerable tenants.
How to track rent relief requests on the tenant profile
To log a tenant's Rent Relief Request, visit their Tenant Profile in TRM and select the "Rent Relief Request" Interaction Type in the Updates tab.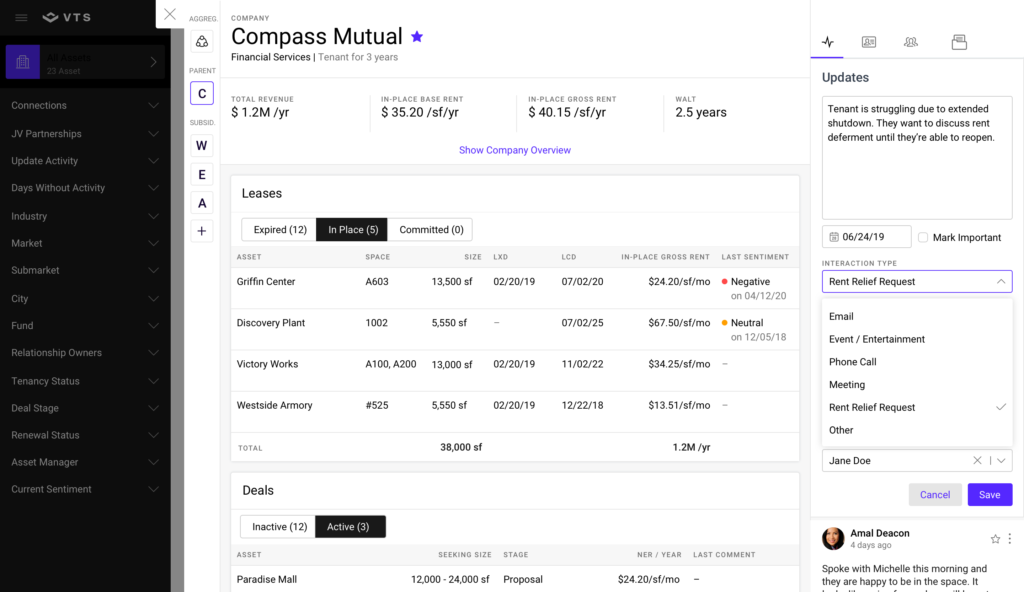 If you don't have TRM enabled in your VTS account, reach out to your Account Manager to understand more.
Not a VTS customer? Contact the VTS team today.