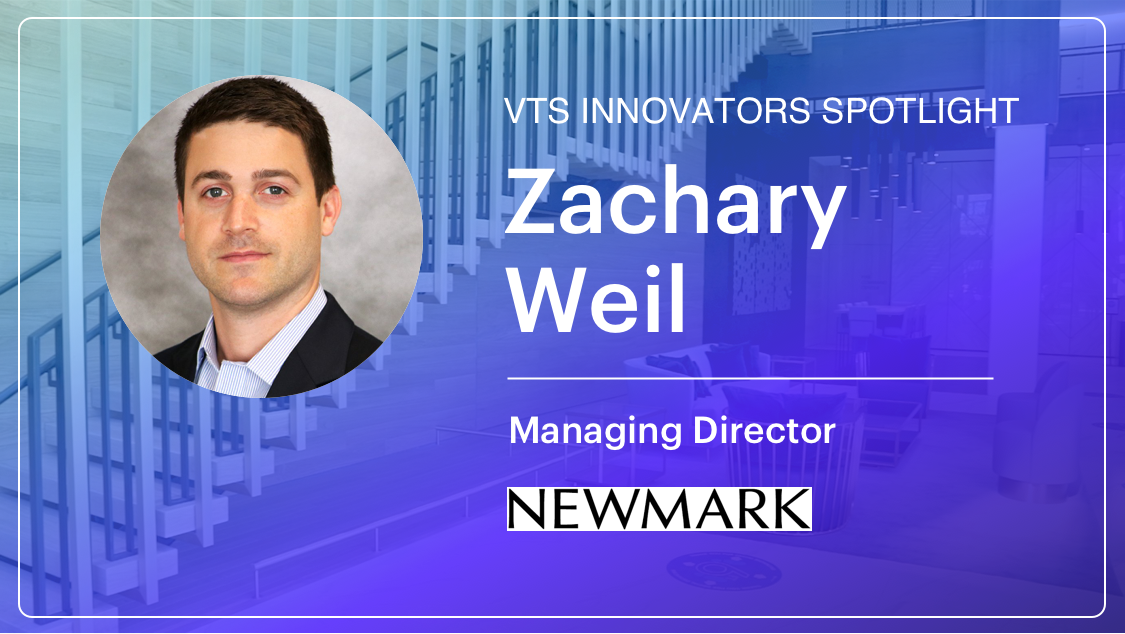 Newmark's Zachary Weil on Using Tech to Help Bring Employees Back to the Office Post-COVID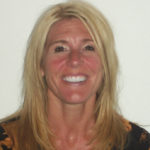 As more companies move toward bringing employees back to the office, the question is whether COVID-19 has changed the physical workplace forever. Many companies are still trying to determine what their footprints will look like when workers return, including hybrid work models. While some tenants are downsizing, others are expanding. Facebook, for example, signed a massive lease in Midtown Manhattan, despite its announced shift toward more remote work.
VTS sat down with Zachary Weil, Managing Director at Newmark's NYC HQ, to find out how they've been navigating the pandemic by adopting new technologies like VTS Market & Marketplace to stay on top of market activity, successfully reach tenant rep brokers and their tenant clients, and keep landlords updated in real-time.
Enjoy!
VTS: How did you get your start in commercial real estate?
Zach Weil: I had a summer internship with Newmark while I was in college and liked the work I did. I thought commercial real estate was fascinating, especially in New York, which people consider to be the biggest market in the world. When I graduated college, I wasn't sure what I wanted to do and threw all my eggs into one basket to pursue a career in CRE.
That summer after graduation, I met with anyone and everyone who was in the real estate field until it eventually led me here, back to Newmark. I was very fortunate to join a team with Scott Klau and Erik Harris, as they've been incredible mentors. There's a reason I'm still here 10 years later.
VTS: Can you tell us more about Newmark?
Weil: Newmark is a world leader in commercial real estate, powering every phase of the property life cycle. The company offers a fully integrated platform of services providing clients with a single-source solution for every phase of owning or occupying real estate. Newmark represents some of the world's leading financial institutions, law firms, technology companies, and Fortune 500 firms.
From the beginning, Newmark has always had a very family-oriented feel, and as we've grown, we've maintained that familial atmosphere and mentality. Many brokers have spent their entire careers at Newmark — and there's a reason for that. I came in September 2011 and have been with the company for a decade now.
VTS: What does your day-to-day look like?
Weil: It's different every day, and I don't mean to sound cliché, but it genuinely runs the gamut. There are some days where I can plan my workflow and others where something comes up, and my entire day would shift. I do a lot of landlord representation, hence why we're heavily involved with VTS, but I also do work on the tenant rep side. My time is spread between the agency work and trying to source my own tenant rep business.
On any given day, I am doing property tours, reporting to clients, conducting broker outreach, prospecting for the agencies, or canvassing for new tenants. Commercial real estate is a very social business with a lot of interpersonal interactions. There's always networking, which was tough over the last year, but we still made it happen. While companies like VTS are here to help us, real estate is one of those businesses that I don't think could ever be entirely virtual.
VTS: In an environment where transaction activity is increasingly happening online — especially over the last 18 months — how have you adapted to doing business?
Weil: Tenants are now expecting to start their searches digitally with virtual tours rather than traveling to space sites unseen. The VTS Marketplace is great to meet those expectations because I know that the space information and digital content will be accurate and up-to-date. These platforms are only helpful when you can trust the information and don't need to do the additional digging to reconfirm the details — or even the space's availability.
From my landlord rep's perspective, it's critical to stay organized with all the leasing activity, prospects, and proposals. When I first started, that process was outdated, offline with spreadsheets, and every landlord had their own specific method for tracking and reporting information. The technologies available today, like VTS, helps all of us stay organized and updated in real-time. Nobody needs to wait a week for the next leasing meeting; if I update a tour proposal or inquiry, we all get a notification right away, and it keeps both sides accountable.
As new platforms and technologies emerge, I've looked to adapt and stay on the cutting-edge.
VTS: How have landlord customer expectations changed in terms of how their broker partners can continue to deliver value? What adjustments have you made in response?
Weil: There's a reason that commercial real estate is often considered "old school" or "antiquated" as we've been using the same methods for decades — and since they've worked, there's a hesitancy to embrace change. Some landlords still send paper bills to tenants to pay their rent if that's any indication. But for me, all that my landlord clients care about is knowing that I'm bringing value as a real estate professional.
If you're doing your job well, they gain valuable insight into the market from your council. You want to be able to show them how you're working on their behalf by populating your outreach, inquiries, and tour activity to illustrate the work being done. That's what a landlord cares about, and the VTS platform is there to help you do that.
VTS: What industry trends are you most aware of right now in terms of demand for office space, and what strategies are you creating to stay ahead of them?
Weil: When COVID-19 first hit in March of last year, I think we all remember thinking it would only be a few weeks, and we'd be back to normal by April. None of us thought the pandemic would last over a year. However, once we saw this was going to be a long-term wave of change, we started focusing on staying in front of our clients and apprising them of what was relevant in the market.
We then realized that the market was changing very drastically. What was relevant in the early months of March, April, and May was no longer relevant in June. While groups were touring in the fall of 2020, most of the activity consisted of a few large, outlying deals like Facebook and a wave of value hunters looking to lock in the best deal as landlords started giving concessions and lowering asking rents.
As we entered 2021, there was still no significant pickup, maybe due to the uptick in COVID-19 cases around the holidays. But at a certain point, as COVID-19 cases began to decline, landlords began to rip off the band-aid and started doing small events to get brokers looking at the product again amidst a ton of supply.
Eventually, the companies sitting on the sidelines started to begin strategizing their reboarding policies for a return to the office this fall. Now that we're in the phase of a lot more activity from sophisticated companies, it's more important than ever to stay organized and top of all your tours and outreach.
Our Workplace Strategy team is also playing a vital role in our work with clients. They have been great at educating us, and our clients on the strategies and approaches companies are taking to get their employees back to the office safely. Every company is different with reboarding, and this can't be a one-size-fits-all approach. We now set up calls with our clients to speak with the Workplace Strategy team, which helps them get the ball rolling on getting back to the office and ensuring employee safety.
On top of that, we're tracking market activity and information. As I mentioned, there's a lot of supply, but you'd be surprised that there's not much quality space, especially in the sublease market. Currently, the types of properties receiving a lot of attention are pre-built, furnished spaces offering flexible terms immediately available for move-in. We need to stay on top of what's driving the demand right now to advise our landlords on how to best present their properties.
VTS: What are some of the challenges with driving leasing activity that have been addressed with VTS Market? What would you say is the biggest outcome of the platform?
Weil: There's so much supply right now that when brokers begin a space survey, it's crucial to differentiate your building from the others by ensuring the tenant rep brokers have all the collateral they could need. In response, VTS Market has been incredibly helpful in keeping us organized in terms of sharing information on available spaces, property images, video tours, and floor plans.
This affords me an advantage compared to many other brokers who send all the information in a long paragraph email and then send all the attachments separately. The information can get easily lost in the shuffle, but when using VTS Market, the platform enables me to send everything concisely and with the click of a button.
On top of that, with the same tool, we're updating our landlord clients in real-time as they get all the notifications regarding new inquiries, tours, and proposals. For the first time, we have a unique platform that we can use from start to finish with each transaction.
VTS: What would you be doing if you weren't in commercial real estate?
Weil: I'm a big music guy. I always say my biggest regret was I didn't learn how to play an instrument. If I wasn't in CRE, maybe I'd be in a band.